Firefighters Still Lost at Sea After Four Days, Coast Guard Says the Search Is Still a Rescue Mission
Two firefighters who loaded up and hit the sea for a fishing trip in Florida on Friday went missing, and four days later, the U.S. Coast Guard and Jacksonville Fire and Rescue Department say it remains a "100 percent rescue operation."
According to WTLV, Brian McCluney and Justin Walker were last seen Friday at a boat dock prepping for a fishing trip near Port Canaveral.
A search for the two missing firefighters began Friday night with rescuers facing some rain. The search has now gone on four days since that evening, said Coast Guard Capt. Mark Vlaun.
"Friday night, we did have some weather come through, but Saturday, Sunday, Monday and into today, we've had favorable search conditions offshore," said Vlaun, adding that Gulf Stream currents make things a little more difficult. "You get into the Gulf Stream and you have a swath of water that moves much faster. And on the back side of that ... you get currents that are more unpredictable."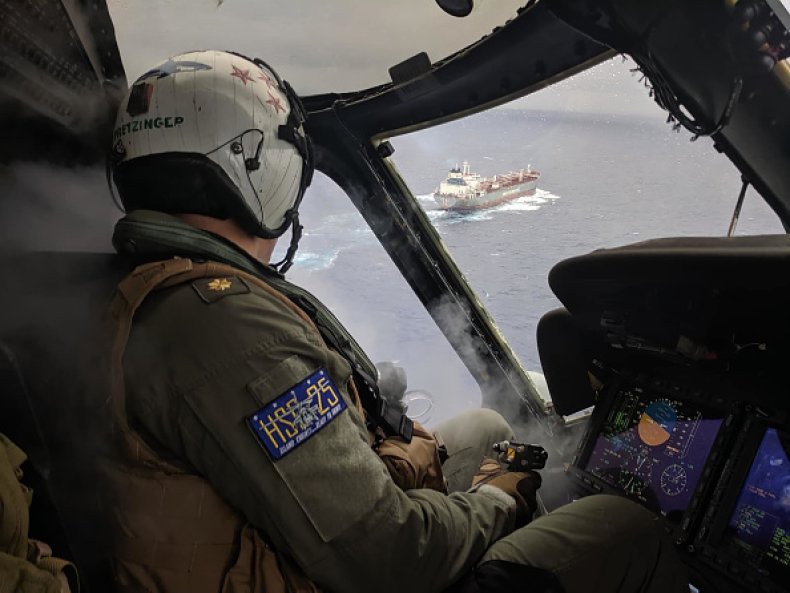 A fleet of rescuers, including more than 70 boats and 10 aircraft carrying about 180 personnel, have searched more than 50,000 square miles since McCluney and Walker first went missing. The Jacksonville Fire Department said more than 12,600 square miles were searched on Tuesday alone, according to JFRD Chief Keith Powers.
On Monday, Powers said a tackle bag was found by civilian boaters about 50 miles east of St. Augustine, Florida, according to WTOP in Washington, D.C.
At a news conference on Tuesday, Capt. Vlaun of the Coast Guard said the mission to find the missing men is "absolutely 100 percent still a rescue operation." He did not say for how long, though, but did say that an end to the search would be his call.
"Ultimately, that's a decision that will fall to me and I can only tell you that for today we're continuing to search and we're searching heavily based on what we learned today," Capt. Vlaun said Tuesday. "Each day we effectively have to take a look at what did we find the day before ... and do we still have a reasonable chance for success. For today, that answer is yes."
The Coast Guard skipper added that his crews have found a Styrofoam cooler top in the ocean, as well as pieces of plastic floating in the sea. Vlaun said it's not uncommon, though, to find such items in the middle of the ocean, and did not link their findings to the missing boaters.
Officials plan to hold another news conference Tuesday evening to update their search.