Fires and Protests at Australia's Christmas Island Detention Center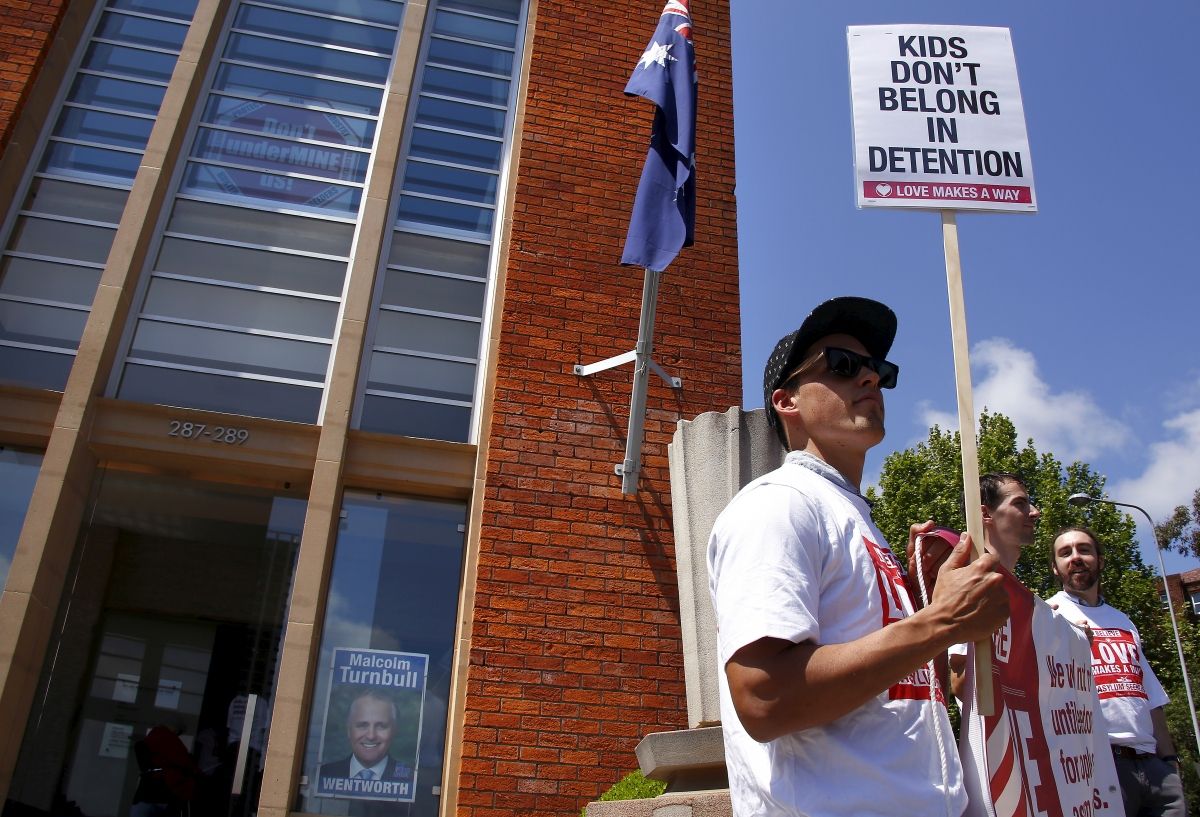 Immigrants at a detention center on Australia's Christmas Island started protesting following the death of an Iranian escapee, lighting fires and damaging medical, educational and sporting facilities in what authorities described as a "major disturbance."
The country's immigration department announced that staff had been withdrawn from the facility for "safety reasons." Describing the situation as "tense," a department statement said the facility nevertheless remained "secure."
On Sunday, the body of an Iranian Kurdish man, Fazel Chegeni, was found at the bottom of a cliff, the day after he escaped from the facility at which he had been held for approximately 10 weeks. Though Peter Dutton, Australia's immigration minister, described the circumstances of the death as "non-suspicious," a small group of Iranians began a peaceful protest soon after the body's discovery.
Later, according to the immigration department, "other detainees took advantage of the situation to engage in property damage and general unrest." On Sunday night, residents knocked down fences and walls and began lighting fires.
Describing conditions within the center as "unlivable," the residents said some of the immigrants had destroyed their property while others had overdosed on stolen medication. A detainee from New Zealand added that the floors were covered with shattered glass and flooded with water from the sprinklers.
According to the Guardian, Chegeni arrived in Australia by boat in 2010, and was classified as a refugee three years later. He had been in and out of detention centers during his time in Australia and had, according to friends, been suffering from serious mental health issues. He had reportedly attempted suicide at least three times before his escape.
A spokesperson for the Refugee Action Coalition, Ian Rintoul, told the Guardian that Chegeni's death was "another needless detention death, this time of a refugee who should never have been in detention."
The country's immigration department announced that those behind the unrest were "a group of detainees, believed to be non-citizens whose visas have been cancelled under mandatory cancellation provisions," such as failing to pass a character test due to serving a prison sentence longer than a year.
Australia sends those seeking asylum to detention centers on Christmas Island, which is near to Java, Manus Island in Papua New Guinea and Nauru, the world's smallest republic. The three facilities have been widely condemned by human rights groups.
Elaine Pearson, the Australia director at the New York based organization Human Rights Watch, said, "Australia's experiment in offshore detention has been a disaster." Last February an Iranian man was killed following a riot at the Manus camp. A Salvation Army worker and a camp guard are currently on trial over his death.
Speaking to the Guardian, detainees said they now feared retribution from security guards over the protest.