A Roundup of the (Many) Fireworks-Related Accidents From Fourth of July Weekend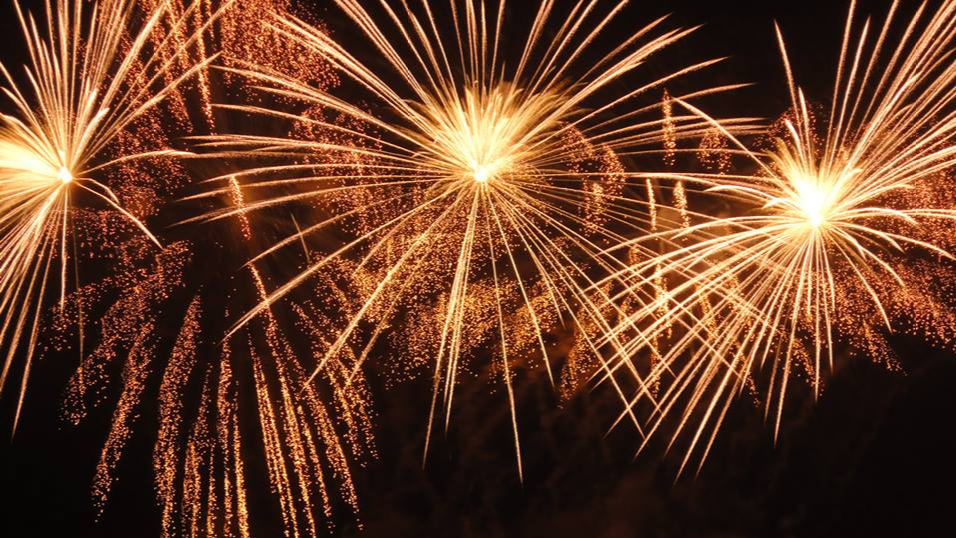 Fourth of July weekend means eating grilled meats, drinking beer out of patriotic cans, being reminded that the original Independence Day may actually be an underrated film and, of course, more freedom than we can handle. This excess of freedom often means (for better or worse) setting off fireworks, which means (usually for worse) setting off fireworks while under the influence of alcohol, which means (this is very bad now) a tragically large number of local news stories about blown-off appendages, various fires and even deaths.
According to the Consumer Protection Safety Commision (CPSC), almost 12,000 people were taken to the emergency room for fireworks-related injuries in 2015. More than two-thirds of these injuries occurred in the weeks surrounding the Fourth of July (from June 19 to July 19). Most of the injuries involved hands, heads, arms and legs. Unfortunately, we don't have the resources of the CPSC to determine what the numbers look like from this past weekend, but plenty of injuries were reported. Here's a brief cross section of what happened when fireworks went wrong in America this holiday weekend.
Hands
The most-injured body part, not surprisingly, is the hands. It is where we (usually) hold our fireworks, which means it's where they malfunction most often. While one—especially one who is drunk—might think the worst that could happen is a severe burn, the actual effect of an in-hand firework explosion can be far more catastrophic. Does anyone else remember the scene in Armageddon where the scientists are explaining why Bruce Willis needs to drill into the asteroid so the nuke can be deposited in its core? No? Well, they used a firecracker/hand analogy to show that when an explosive is detonated while completely encased by something, it will blow the living hell out of that thing, whether it's an asteroid hurtling toward Earth or your uncle's hand.
Several people who probably never saw Armageddon discovered this over the weekend.
In Omaha, Nebraska, a 31-year-old man was picked up in a medical helicopter after blowing his hand off with a firework. "The only things I could see were his fingertips and they were just hanging there," his brother, who was present, said. Either that or his hand was blown apart in a way that defies logic. The hand was found 90 feet away from where the incident occurred.
In South Bend, Indiana, a man blew his hand off outside of the Potawatomi Zoo after lighting a firework he believed to be a smoke bomb. The opening of the zoo was delayed a half hour.
Hands were also blown off in Gladwin County, Michigan; Leesburg, Florida; and surely plenty of other places throughout America. In Compton, California, a 9-year-old girl's left hand was amputated after someone threw a firework at her and it detonated after she picked it up. She was taking a walk in the park with her grandmother.
The weirdest example of Fourth of July-weekend hand loss occurred in Chicago, where a man's hand couldn't be located after it was blown off until a neighbor's dog found it hours later. The hand was initially brought by the dog to its owner. "This is like the first Fourth of July that I had off in three years and I have body parts flying in my yard," the neighbor told WBBM. Because of the dog, who lived around 250 feet from where the explosion occurred, the hand's owner, a barber, may regain some function in his reattached appendage. He may need to find a new career, though.
Fingers
Slightly luckier than the people who blew off entire hands are those who blew off fingers. "Two-to-three" seems to be the most popular amount of digits to lose via handheld explosion. That's how many New York Giants defensive end Jason Pierre-Paul lost last year. The same was true of Tampa Bay Buccaneers cornerback C.J. Wilson. This year, as has been the case probably since the invention of fireworks, plenty of non-NFL players lost digits over the long weekend.
ONE FINGER
A 22-year-old Indiana woman lost her index finger after a roman candle exploded in her hand.
TWO FINGERS
A Long Island man lost two fingers (and part of a third) after a "mortar" firework exploded in his hand.
In South Bend, Indiana, the site of the lost hand outside of the zoo, a man blew "two-to-three" fingers off his hand on Friday night. Witnesses say they were unable to tell how many exactly because of the amount of blood.
THREE FINGERS
In Broward County, Florida, which includes Pompano Beach and Fort Lauderdale, two separate incidents on Sunday resulted in two separate men losing three fingers each. Florida.
FOUR FINGERS
Thankfully, no one appears to have blown off four fingers over the weekend. Well done, America.
A foot in Central Park
On Sunday, not far from the funeral of writer Elie Wiesel, an 18-year-old tourist's foot was blown off in Central Park. The tourist was climbing rocks around East 60th Street and Fifth Avenue when he stepped on a "shock sensitive" homemade firework. Witnesses reported hearing a loud explosion and noticing the foot "completely gone."
The incident made the cover of the New York Daily News.
Property damage
Explosives that they are, fireworks can cause damage to more than just human flesh. On Sunday, a Graham, Washington, teenager accidentally shot a firework into the side of a house. The house, as can happen when flaming explosives are launched into things, caught on fire. All the pets were saved.
A day later, in Plymouth, Massachusetts, a fireworks show was suspended after an explosion took place on one of the barges from which the fireworks were being shot. As the fire department was controlling the fire on the first barge, a second barge of fireworks caught fire, as well. Both blazes were extinguished and no one was injured.
An underrated factor in fireworks' ability to wreck havoc is how awe-inspiring, and thus distracting, they can be. After a fireworks show concluded in New Hampshire, a 19-foot boat careened into the back of a 17-foot boat. Two people were ejected into the waters of Gilmanton's Crystal Lake. The passengers were taken to a local hospital and treated for injuries.
Life-Threatening and Life-Ending Injury
The only thing worse than playing with fireworks is playing with homemade fireworks, which is exactly what a 15-year-old Houston, Texas, boy did over the weekend. After fastening 200 sparklers together with tape, the "sparkler bomb" blew up in the boy's face. He was rushed to the hospital and has been undergoing surgery. Among the injuries:
Part of left leg amputated
Injuries to right leg
Screws inserted in both arms to hold wrists and elbows together
Several fingers blown off
Hands and face severely burned
Possible blindness
Said the boy's mother, "I just want this out, I want everybody to see this so they'll know what happened, don't let their kids do this. it's not worth it."
Then there are the deaths. In Topeka, Kansas a man fell off of a roof and later died after sustaining injuries from a fireworks accident early Tuesday morning just after midnight.
In Hawthorne, Florida, a 42-year-old man died after trying to set off mortars through a PVC pipe.
In Shreveport, Louisiana, someone died because of an argument about fireworks. On Monday night, two men began arguing about children playing with fireworks, and one of the men drew a gun and shot the other. The victim, who suffered non-life-threatening injuries, was then able to draw a gun of his own and return fire, killing the man who shot him. Louisiana.
The lesson from all of this? If you have to use fireworks on the Fourth of July (or whenever), be fucking careful. If you're unsure of the proper ways to take precaution, visit the CPSC's website for tips.