Fourth of July Injuries: A List of the Many Fireworks-Related Incidents From Over the Weekend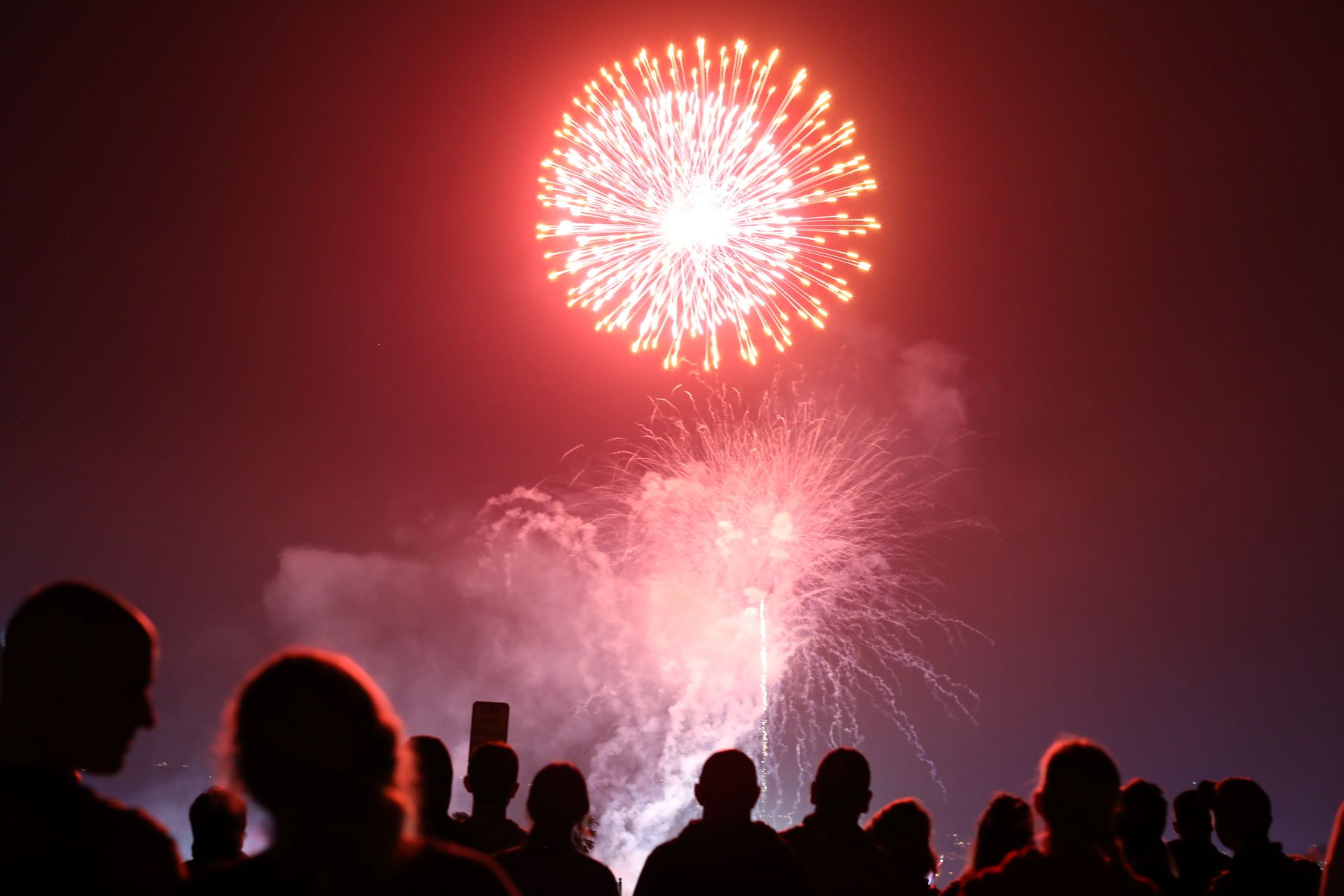 Fireworks, being explosives, are dangerous. Sometimes it's easy to forget just how dangerous they can be, which an unfortunate handful of Americans learned the hard way over Fourth of July weekend. People were killed, people were burned and hands were blown off. Cars, buildings and even entire forests were set ablaze. Stories about fireworks-related incidents flooded the internet. So, too, did reaction to North Korea testing out a rocket that can probably do more than a little more damage than removing a finger or two from someone in its way.
Many states have in recent years relaxed regulations on fireworks, which has caused incidents involving them to spike. According to a 2016 Consumer Product Safety Commission report, 2015 saw the most fireworks-related injuries in at least 15 years. The vast majority of these injuries occurred during the CPSC's special study period, which lasted from June 19 to July 19. The heart of this period is, of course, Fourth of July weekend. Here is a list of some of the fireworks-related incidents that made the news this year.
Related: Four facts behind America's fireworks obsession
A man in Chicago was killed Tuesday after being struck in the head by a firework designed to shoot 40-50 feet in the air. The man lit the firework, waited for it to ignite and, when it didn't, bent his head over the tube. He was taken to a hospital, where he was pronounced dead.
That wasn't the only incident in Chicago. Just after noon on July 4, a man blew part of his hand off while lighting a firework in the parking lot of a strip mall. That night, another man was taken to a hosptial with severe injuries after a firework exploded in his hand.
In San Bernadino, California, 8-, 9- and 10-year-old boys were hospitalized Tuesday after an incident that involved an "explosion possibly involving aerosol in a canister." Though none of the injuries were life-threatening, some were serious, including "potential" loss of apendages.
A man's hand was partially amputated in Quincy, Massachusetts, after a firework exploded in his hand Tuesday night.
In Warren, Michigan, a man was injured "by exploding fireworks that lodged glass and other debris into his neck, arm and upper torso." He had been drinking alcohol at the time of the accident.
A man in Fargo, North Dakota, was seriously injured after a firework exploded in his hand outside of a bar on Tuesday. The man found the firework in the parking lot and lit it, maiming both of his hands. "I along with several other guests stepped outside assuming it maybe had been a bad car wreck or something," Benjamin Lake Hamilton, who had been inside the nearby No Bull restaurant, told WDAZ. "When we stepped out, there was a guy walking up to us on the sidewalk clutching what was left of his hands in his shirt and covered in blood."
More evidence that one should not pick up fireworks found on the ground: Two boys, ages 12 and 13, were injured in Auburn, Washington, after finding a firework that then exploded. One boy's hand was seriously injured, while the other was hit with debris.
That wasn't all for Auburn. Near the Muckleshoot Casino on Tuesday, two people blew off their hands in separate incidents. One, a man in his 40s. put a firework on his head and then pulled it down after it didn't go off (and then it did). Less than an hour later, a man mangled his hand outside of a nearby bingo hall. Both victims were airlifted to medical facilities.
In Conover, North Carolina, a man suffered third-degree burns to his face and arms Tuesday after an accident involving fireworks.
In Sioux City, Iowa, a man lost his hand after a firework accident. Over the weekend, an Iowa mother and her baby were hospitalized after a firework lauched sideways instead of vertically. The state recently made the sale of fireworks legal for the first time in decades.
A 15-month-old baby in Haysville, Kansas, was taken to the hospital Tuesday night after suffereing "serious to critical injuries." Fireworks are the likely culprit.
A 17-year-old suffered a traumatic injury to his hand, including lost fingers, Tuesday night after a fireworks accident at a church function.
In New York, an SUV caught fire, burning five people, after an electrical problem caused fireworks being stored in the vehicle's trunk to ignite. The passengers were taken to Westchester Medical Center to be treated for serious burns.
A July 3 fireworks display in Parker, Arizona, caused a wildfire. Firefighters were able to contain the blaze and no one was hurt.
A residential building caught on fire in Anaheim, California, on Tuesday. Authorities blamed illegal fireworks.
In Henderson, Kentucky, the day before the Fourth of July, Michael Osborne of Salem, Indiana, died after bending over to light a firework that then exploded prematurely into his chest. The firework was meant to shoot 100 feet into the air. "The firework hit him hard enough to stop his heart," Deputy Coroner Bill Schwartz told the Indy Star. "The preliminary cause of death is blunt force trauma."
Also on July 3, a man in Fort Lauderdale, Florida, was seriously injured in a fireworks accident. "I go across the street and there's blood everywhere, and the hand is just...one of his fingers came off. They found his finger. His thumb is literally split to pieces," John Reed, the man's neighbor, told Local 10 News.
In Flomaton, Alabama, a man suffered a "devastating" injury after a firework exploded in his hand.
Up the coast in DeLand, Florida, a man lost part of his hand after someone allegedly threw him a lit firework outside of a Comfort Inn. "He said it was a firework or something and he said somebody threw it toward him," the hotel manager told WESH. "He tried to pick it up and move it? So he's bleeding from the hand." The man was airlifted to a nearby hospital, but police say there are "inconsistencies" in the story provided by the man and the woman he was with.
How can fireworks injuries be avoided? The Consumer Product Safety Commission offers some tips, like never allowing children to handle them, only using legal fireworks, leaving professional-caliber fireworks to the professionals, keeping a bucket of water handy and not trying to relight a firework that didn't ignite. In other words, use common sense when handling explosives.