Fourth of July 2018: Which States Allow Fireworks?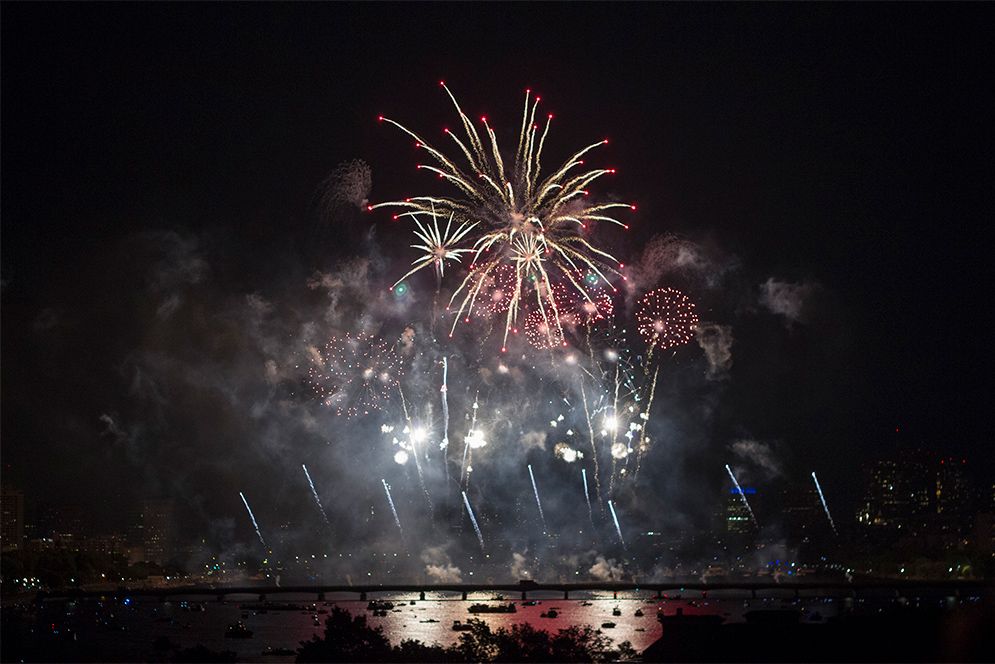 Hamburgers, check. Hot dogs, check. Sunscreen, check. Beers, check. Fireworks?
As Americans across the country prepare to celebrate the Fourth of July, fireworks might be part of the supplies people stock up on. While laws banning certain types of fireworks used to be more common, most states now allow consumer fireworks, or at least small wire or wooded sparklers and other novelties.
Only one state, Massachusetts—home of many of the country's founders—bans all types of fireworks outright, including sparklers and other small items. This is despite Massachusetts' own John Adams advocating for fireworks (in a sense) in a letter to his wife after the Continental Congress voted for Independence from Britain in 1776.
"I am apt to believe that it will be celebrated, by succeeding Generations, as the great anniversary Festival," wrote Adams. "It ought to be solemnized with Pomp and Parade, with [Shows], Games, Sports, Guns, Bells, Bonfires and Illuminations from one End of this Continent to the other from this Time forward forever more."
Massachusetts State Fire Marshal Peter Ostroskey told the Berkshire Eagle that his office always offers criticism when legislators try and change the fireworks laws.
"Each bill that comes up about legalization, we do testify against it from the department of state fire services," said Ostroskey. "I think there are good professional shows around, and I think we advocate for the safety of the consumer."
Despite the law, Bay Staters are enticed to come to nearby states like New Hampshire by pervasive advertising. The penalty if caught with fireworks is a fine of up to $1,000 and one year in jail.
Three states allow sparklers and novelties only: Vermont, Ohio and Illinois. Stales like Iowa, New Jersey and Delaware are states that in the last two years have reversed laws prohibiting consumer fireworks, according to Kankakee, Illinois's Daily Journal.
Each state has its own laws regarding fireworks, and industry group American Pyrotechnics Association lists them on their website. New York, for example, doesn't allow fireworks that fly, and in most California counties fireworks can only be purchased during a small window surrounding the Fourth of July.
The Consumer Product Safety Commission in its annual fireworks report, said that last year an estimated 12,900 people were treated in emergency rooms for firework-related injuries. Around two-thirds of those injuries are estimated to have occurred in a period of two weeks before and after Independence Day.
Fortunately, around 80 percent of the injuries were treated in the emergency room and the patient was released. The population of those injured skews overwhelmingly male, about 70 percent to 30. The commission also reported that there had been no significant increase or decrease in the number of injuries in the past 15 years.