Fireworks Incident Strips NY Giant Jason Pierre-Paul of Part of Thumb, Index Finger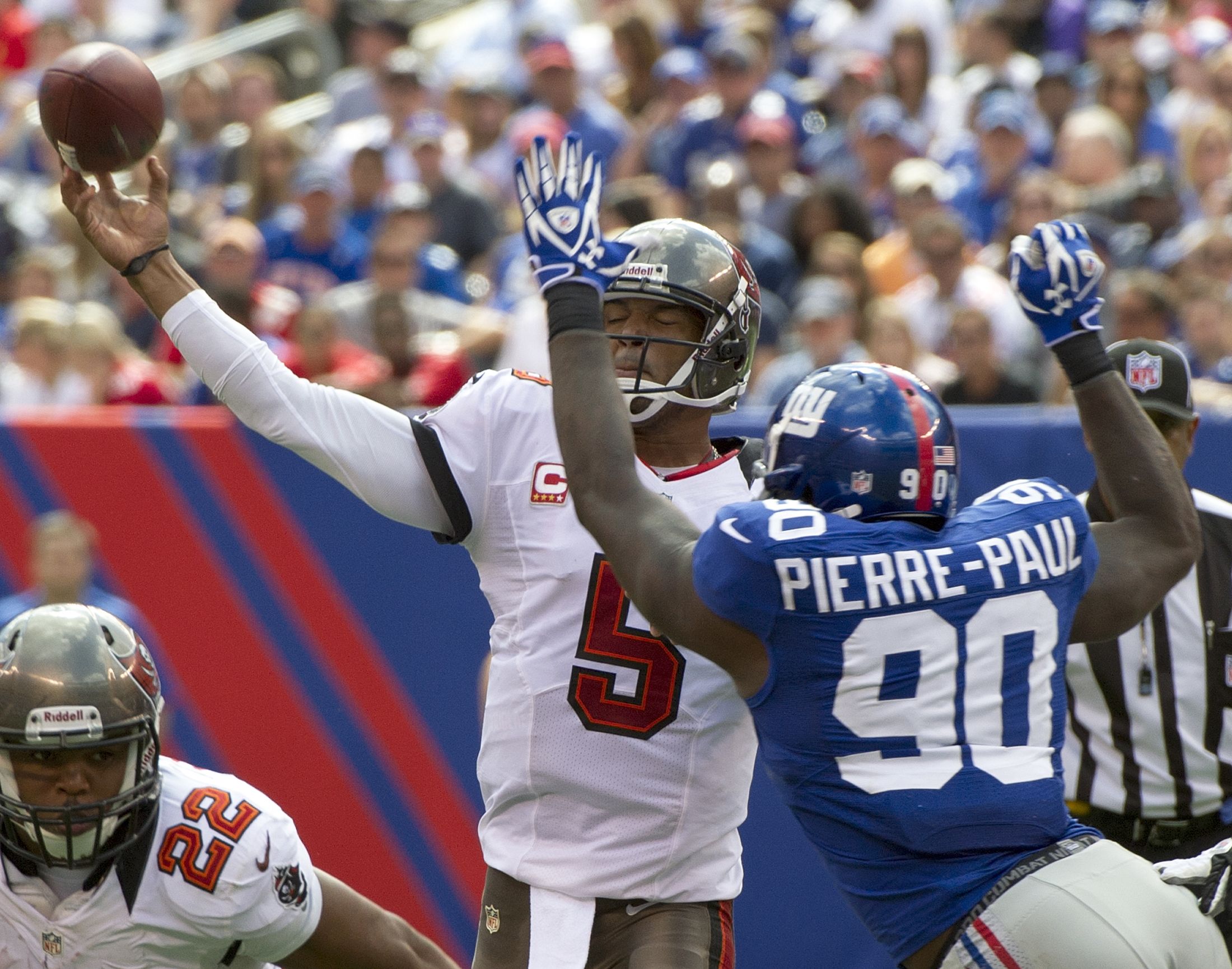 Jason Pierre-Paul has lost part of this thumb, along with his index finger, after a fireworks-related incident on the Fourth of July. The New York Giants defense end had his index finger amputated just after the accident, as first reported by ESPN's Adam Schefter, who tweeted a photograph of Pierre-Paul's medical chart.
According to the chart, Pierre-Paul lost his right index finger, injured three fingers, burned his palm and had a skin graft. However, new information released to SportsCenter on Tuesday indicates the player also lost a portion of his thumb.
Because of the severity of his injuries, it's possible Pierre-Paul won't be able to play at all this year. Some football insiders who have spotted him are optimistic, telling ESPN they were "encouraged by his attitude, his demeanor and his physical condition apart from the hand."
Pierre-Paul isn't the only player to sustain fireworks-related finger injuries: Tampa Bay Buccaneers cornerback C.J. Wilson lost two fingers on the Fourth. Wilson left the NFL as a result of his injuries.