When Are Fireworks at Mount Rushmore? Donald Trump Revels in Planned Return of Light Show to 'Nation's Shrine of Democracy'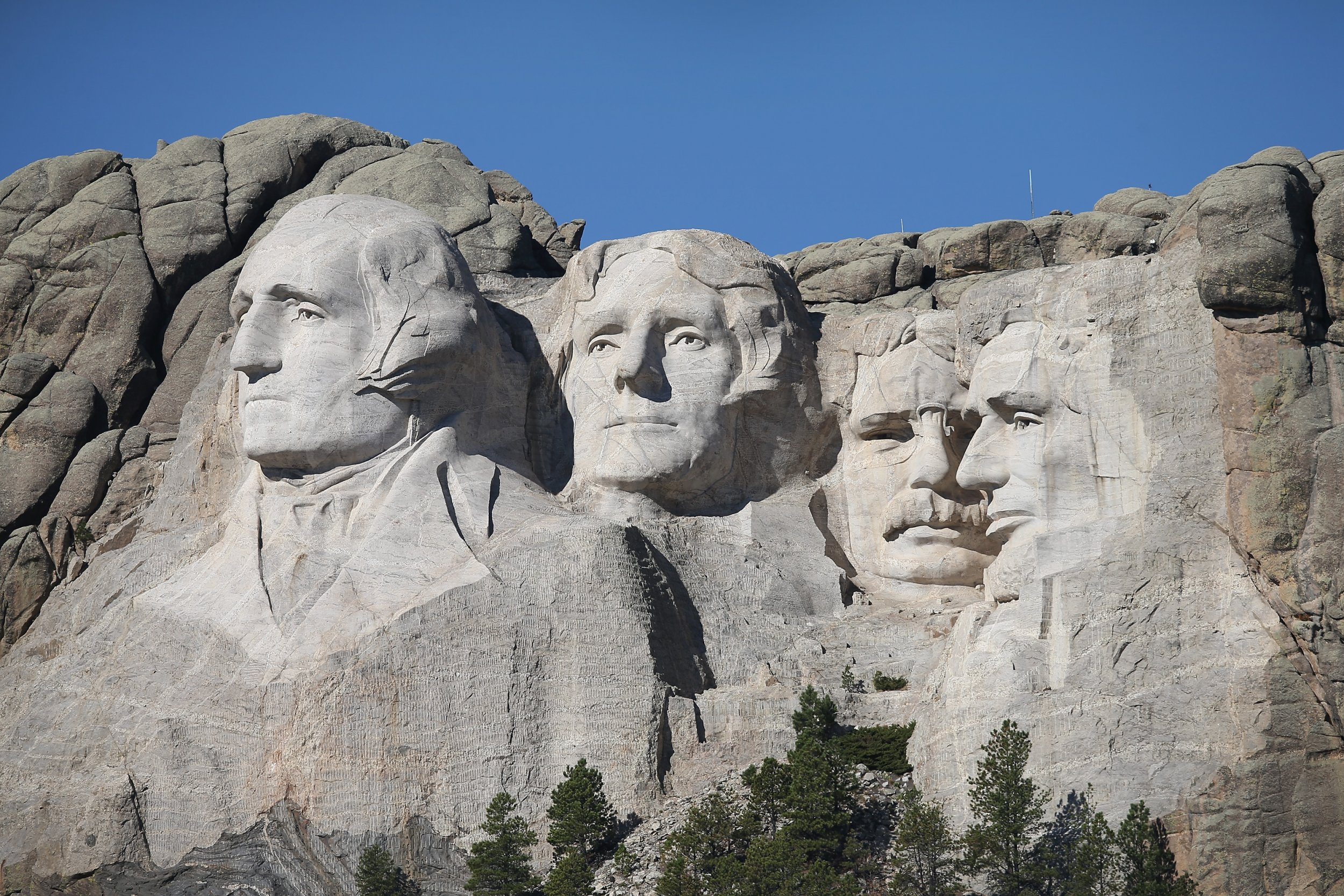 Fireworks will light up the skies above Mount Rushmore to mark the Fourth of July next year, the Governor of South Dakota has announced.
Governor Kristi Noem confirmed on Tuesday that a display will be put on over the national monument on Independence Day 2020. The decision came after months of meetings and discussions, according to a statement.
The timing of the show and location where viewers can watch remain unclear, as state and local agencies will work together on the logistics in the coming months. The Department of the Interior said the light show may take place on July 3, 4 or 5, 2020.
Fireworks displays were held at the monument between 1998 and 2009, but were stopped due to fears that a pine beetle infestation in the area would cause a fire. "Since that time, the forest has gained strength and advancements in pyrotechnics allow for a safe fireworks display," read the statement posted on South Dakota State News.
Noem commented: "We are excited and honored to see fireworks return to our nation's Shrine of Democracy.
"When the fireworks were previously held at Mount Rushmore, the show was beamed around the globe via satellite. The entire world was able to view a celebration of our nation's freedoms from the majestic memorial and the beautiful Black Hills of South Dakota."
"There is no more fitting place in all the nation to celebrate our democracy than from Mount Rushmore. We are grateful to President [Donald] Trump and Interior Secretary [David] Bernhardt for helping us make this happen."
In a tweet carrying the hashtag #MAGA, Trump wrote: "I am pleased to inform you that THE BIG FIREWORKS, after many years of not having any, are coming back to beautiful Mount Rushmore in South Dakota." The president went on to praise Noem and Bernhardt for their work on the project.
Bernhardt said in a statement that he looks forward to working with South Dakota to bring back the fireworks display "at one of our nation's great Memorials, which tells the story of the birth, growth, development, and preservation of this great country."
National Park Service Deputy Director P. Daniel Smith commented: "The National Park Service has a long history of working with partners to host celebrations of American independence at some of our nation's most iconic places.
"We look forward to working with the State of South Dakota to provide Americans a potential opportunity to once again enjoy fireworks at Mount Rushmore National Memorial in a safe and responsible manner."
In 2016, a report by the U.S. Geological Survey concluded fireworks displays at the site likely contaminated groundwater and surface water with perchlorate, a chemical which can interfere with the thyroid gland. Drinking water at the site was found to be safe at the time, however.