First 1,900-Horsepower Pininfarina Battista Hyper GT Design is Inspired by New York City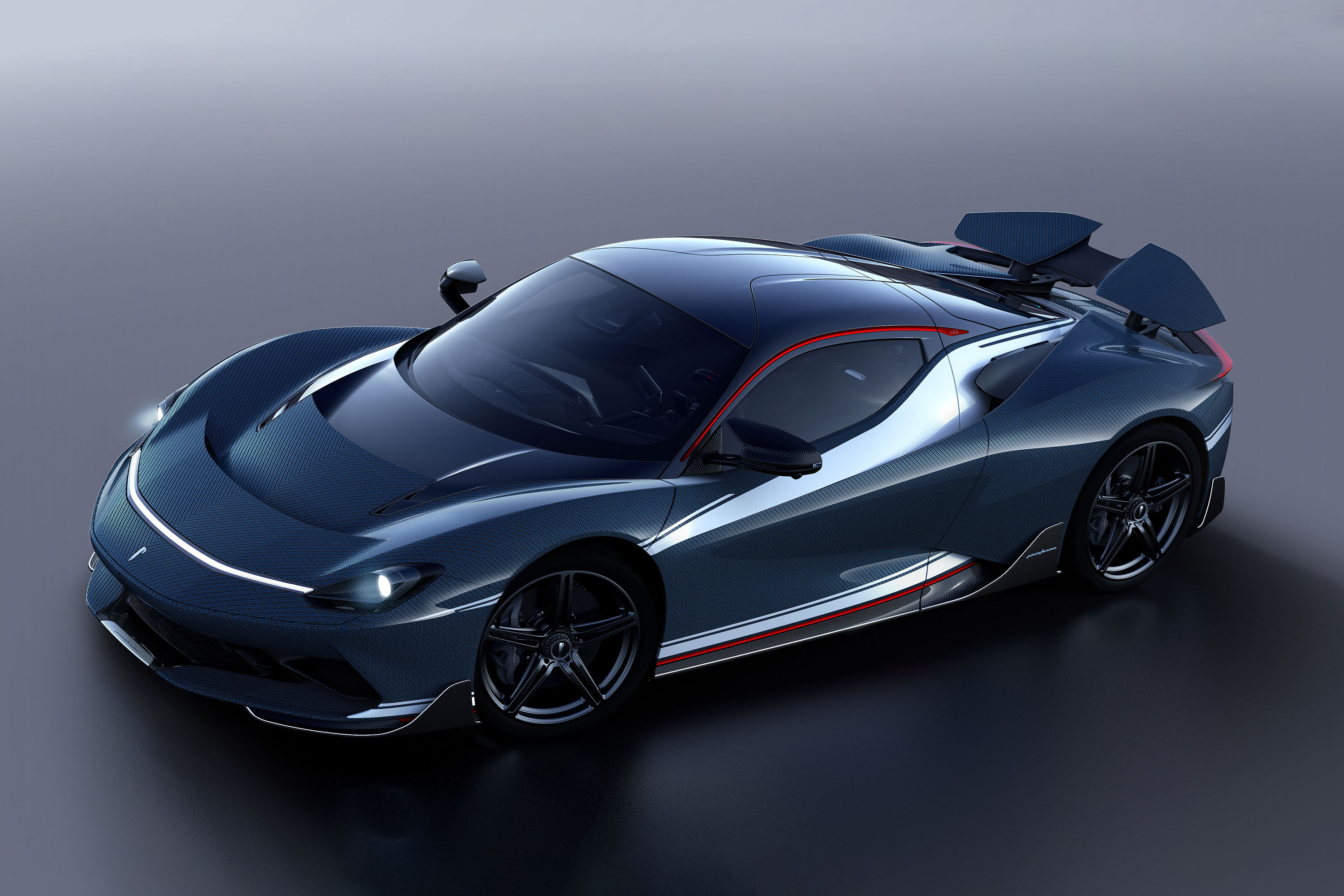 The first Pininfarina Battista Hyper GT delivered to a client features design inspired by New York City. Automobili Pininfarina revealed the unique model and plans to allow clients to customize their hypercar today.
Pininfarina's designers have featured a red, white and blue motif on the vehicle that is reminiscent of the colors of the American flag. Additionally, there is explosed carbon bodywork and the world's first automotive industry application of Iconica Blu thread.
The all-electric car also wears performance stripes and a pinstripe that are finished in Bianco Sestriere metallic. Stripes are applied by hand due to the nature of the Battista's body panel shapes.
A red Exterior Jewelry Pack, brushed aluminum headlight engraving, Dark Matte Grey wheels with a brushed aluminum center-lock ring anodized in black, and black Goccia roof, rear wing, and diffuser finish the exterior look, which took hundreds of hours to complete.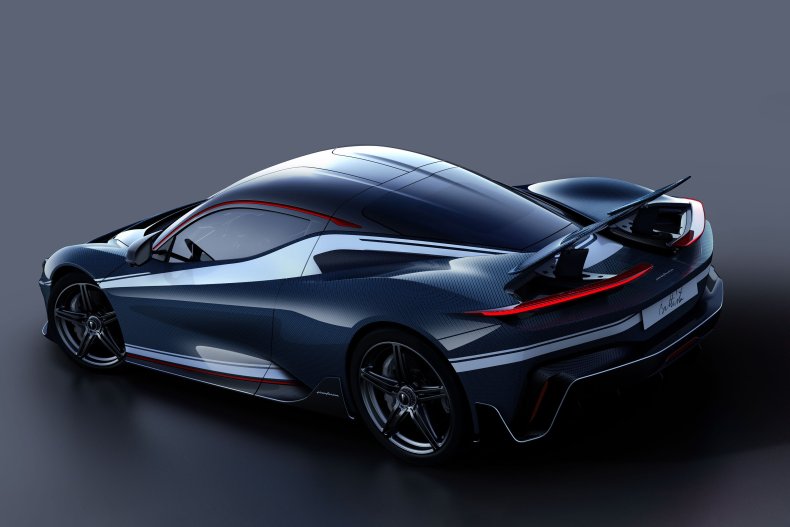 The interior is home to black leather upholstered Pilota seats that feature Iconica Blu Alcantara with navy color inserts. Stitching matches the exterior paint and striping colors. Interior metal finishes match the exterior's as well.
The fresh look is courtesy of the company's personalization program. Clients who wish to have their model specified will be invited to the company's newly refurbished Cambiano, Italy facility to create their vision with the help of Pininfarina's design team. A new Atelier space alongside the Battista production line will open later this year.
"The Pininfarina name has a storied heritage of individual cars, and the Battista continues this legacy as every vehicle will be truly bespoke by design," said Sara Campagnolo, the head of color and materials design at Automobili Pininfarina.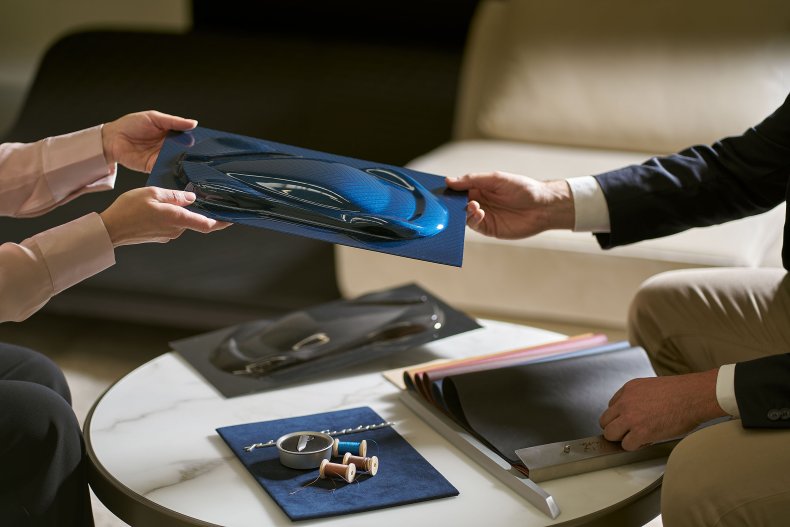 "Our clients have the unique opportunity to join the Automobili Pininfarina family, immersing themselves in the design process with our talented craftspeople to ensure their vehicle authentically reflects their personality and tastes, created with a truly personal touch. Clients have the opportunity to drive forward the development of sustainable luxury, whilst creating a unique collector's piece."
Future Battista owners will be able to choose an exterior paint color, a combination of interior finishes and engravings, and additional tailored elements of the model. Pininfarina says that 128 million combinations of materials are available. There are 56 exterior paint colors alone.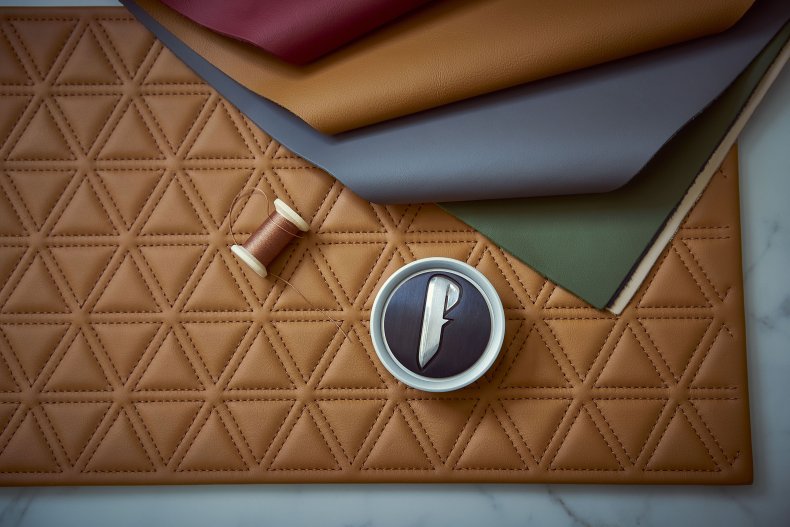 Pininfarina has long been known as a bespoke coach maker, going back to the early day so the automobile industry in Italy. The company has 91 years of experience creating one-off creations for clients.
The Pininfarina Battista will be limited to 150 examples. The cost of the hypercar is around $1.9 million.