First American to Join Al-Qaeda After 9/11 Says It Was 'Extremely Boring'
A U.S. man described as the first from the country to join the Al-Qaeda militant group after it conducted the 9/11 attacks said the experience did not live up to his expectations.
Bryant Neal Viñas, a Catholic-born Hispanic-American originally from Queens and raised in suburban Long Island, was detained in 2008 by Pakistani security forces on terror charges and was later transferred to U.S. military custody, with whom he cooperated extensively. Writing about his experience for the first time, Viñas collaborated with security analyst Mitchell Silber in the latest issue of Sentinel, the Combating Terrorism Center at the U.S. Military Academy's magazine, published Monday.
Viñas had a failed stint in the Army and enjoyed risky travel to places such as Cuba, at a time when nearly all travel to the communist-run island for U.S. citizens was restricted, before converting to Islam and traveling to Pakistan on the eve of the sixth anniversary of 9/11 in 2007 to join Sunni Muslim militants.
Once there, however, the then-24-year-old found life in Al-Qaeda to be "extremely boring."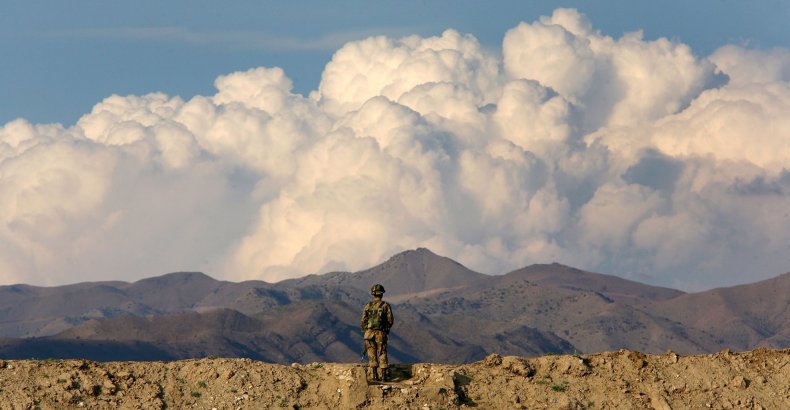 Viñas had become incensed by U.S. foreign policy in Afghanistan and the Middle East and was convinced he should die for the cause. Before linking with Al-Qaeda, he'd joined an organization known as the Shah-Shab group, which he said had close ties to both Pakistan's Inter-Services Intelligence and the Taliban, the main foe of the U.S.-led intervention in Afghanistan. Just weeks into his newfound mission in Peshawar, Viñas had already become frustrated with a lack of action, especially after an aborted attack on U.S. and Afghan bases.
"Going on a mission had been such a relief from the terrible boredom, but in the end, I was disappointed that the operation was unsuccessful," Viñas told the West Point publication.
Living high up in the mountains, the altitude also apparently took a toll on Viñas. He said that at that point he decided he would rather die in a suicide operation, thus making him a martyr in the eyes of the ultraconservative brand of Islam preached by him and his group. Still, further disappointment was ahead when he was told he lacked the "religious knowledge" to go through with such an act and was sent to an Islamic religious school, also known as a madrassa.
Even after returning to base, Viñas said he was "still doing nothing" except taking apart and reassembling old Russian pistols. By December, he had lost the small toe on his right foot to a fungal infection, and left to join another group in restive Waziristan, vowing he would never look back. He tried and failed to secure travel to Saudi Arabia, but met up with some Arab fighters who introduced him to an Italian-speaking Tunisian man whom Viñas could talk to because he knew Spanish. The fighters offered to let him in their group, and without any ceremony or formalities, Viñas became a member of Al-Qaeda.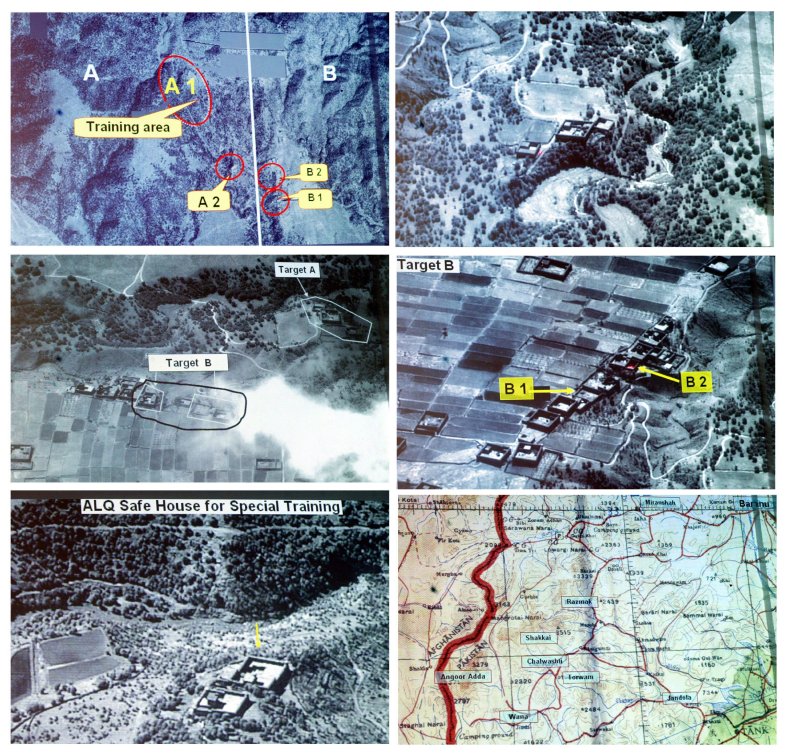 Al-Qaeda offered a series of training courses where Viñas learned how to use various weapons and explosives, as well as theory, but he said only the rich Arabs could afford to pay tuition for more intense classes like assassinations, poisons and kidnapping. Once again he found himself unsatisfied, and said he was not alone.
"There are days when you do absolutely nothing. There is common frustration amongst many AQ guys about the amount of inactivity. There were few operations to participate in, and even those weren't very good, so the body was not in prime fighting condition for 'mountain fighting' when a fighting mission appeared," Viñas told the Sentinel, expressing his confusion as to why the group was set up like that.
"The only other option was to take classes for missions outside of Pakistan/Afghanistan, but I never knew anybody who took those or went, and I was wary to do so," he continued.
Viñas said he would search for fellow English speakers to converse with during stretches of time in between basic training "because of the lack of anything productive to do." He said he did little but pray, eat, cook and sleep. Once in a while he listened to world events, such as the Olympics, the 2008 U.S. election and the World Series, when a radio signal came from the BBC.
Viñas eventually got to put his background to use by providing details for a plot to bomb the Long Island Rail Road, prompting a terror alert in New York City on Thanksgiving weekend, and participating in two rocket attacks against U.S. bases in Afghanistan. However, he was arrested while returning to Peshawar to find a wife.
Pakistani police turned him over to the U.S., and sensing he was "in deep trouble," Viñas decided to talk and assist in providing information that was reportedly acted on, in the form of CIA drone strikes against militant positions he had once taken up. He reportedly helped the U.S. government thwart a number of Al-Qaeda plots and testified in several high-profile investigations in connection with the militant group.
During his sentencing last year, Viñas accepted responsibility and apologized for his actions. He received time served, plus three months in a federal prison. As of March of this year, he was once again living in New York City after having been rejected by the witness protection program, according to The New York Times.