First COVID-19 Vaccine Will Be Like Flu Shot, With About 40-60 Percent Effectiveness, Experts Say
The first COVID-19 vaccine may be no more effective than seasonal flu vaccines, according to experts.
On Tuesday, Andy Slavitt, the former Acting Administrator of the Centers for Medicare and Medicaid Services under president Barack Obama, posted a Twitter thread in which he outlined the views of three scientists he had spoken to regarding the state of the pandemic and how they expected it to evolve.
"My core question was what the world is going to look like in three years but asked other things as well," Slavitt wrote.
All three of the unidentified scientists, two of whom are former regulators, according to Slavitt, had seen data on ongoing trials of vaccines, of which around 20 are already being tested on humans.
The scientists noted that data from an Oxford University trial, one of the most promising candidates, looks "strong."
The vaccine in development appears to be giving people the antibodies and no significant safety issues have been reported so far, although it is important to note that the results of this research have not yet been published so should be viewed with caution.
Nevertheless, the scientists think that the first vaccine could potentially arrive in fall of this year, with several others becoming available after, "each progressively better" than the last. Other experts think the timetable will be significantly longer.
According to the scientists who spoke with Slavitt, it remains unclear how long and for whom these vaccines will prove effective. But it is probable that, in terms of protection, any COVID-19 vaccine will be more like seasonal flu vaccines, which reduce the risk of illness by between 40 and 60 percent, according to the U.S. Centers for Disease Control and Prevention, rather than the MMR vaccine, which is 97 percent effective.
The scientists expressed frustration that some vaccine trials are moving too slowly and not sharing data other than through press releases. However, they said the chance that the early vaccines turn out to be unsafe are "possible but low."
There wasn't much concern from the scientists that vaccines wouldn't be able to keep up with mutations in the virus, which don't occur as quickly as in influenza. They also noted that the novel coronavirus could become less deadly over time, while also noting that there was the potential for cross-immunity with other related viruses.
Furthermore, the scientists said that once the first vaccines arrive, life will likely not change dramatically straight away, especially given the logistical problems of widespread manufacturing and distribution. Getting the virus under control could potentially require several different vaccines.
"No 'life before vaccine' or 'life after vaccine.' But gradual changes," Slavitt wrote.
Aside from vaccines, the scientists said that a form of treatment called "monoclonal antibody therapy" is also "very exciting."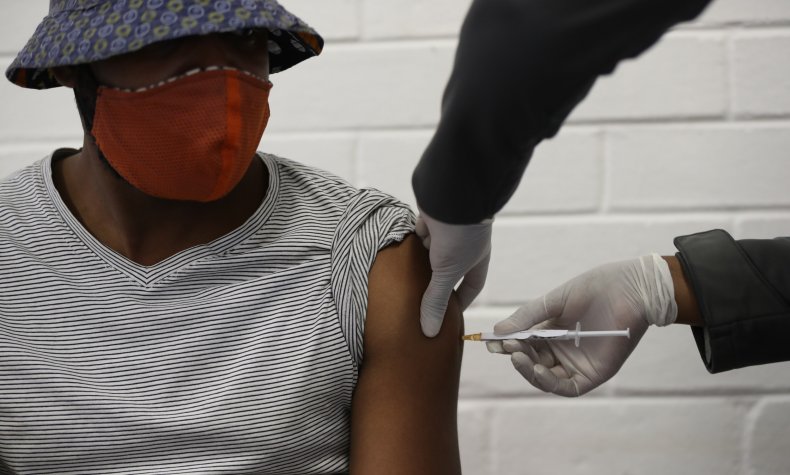 "If you get infected, it's another way to confer immunity and prevent [the virus] from advancing," Slavitt said. "Therapy trials are easier and quicker than vaccine trials."
All of the scientists Slavitt spoke to were very strong proponents of using masks, and found efforts to invalidate their use "absurd."
"The reason I mention these things is that the principal thing I learned is that the future will be defined by all of these things in combination: vaccines, therapies, masks, and other human interventions," Slavitt said.
"The major takeaway. There absolutely is a light at the end of the tunnel even if it's hard to see sometimes. Even if our leaders have made this harder. Even if it's very dispiriting. The hard things will pass if we're patient—which is hard—and pass more quickly if we make tougher decisions. I know the marathon is harder to run when you don't know what mile you're at. But if you count on and help others, I view it better as a relay race."