The First Day of the NCAA Tournament in Vines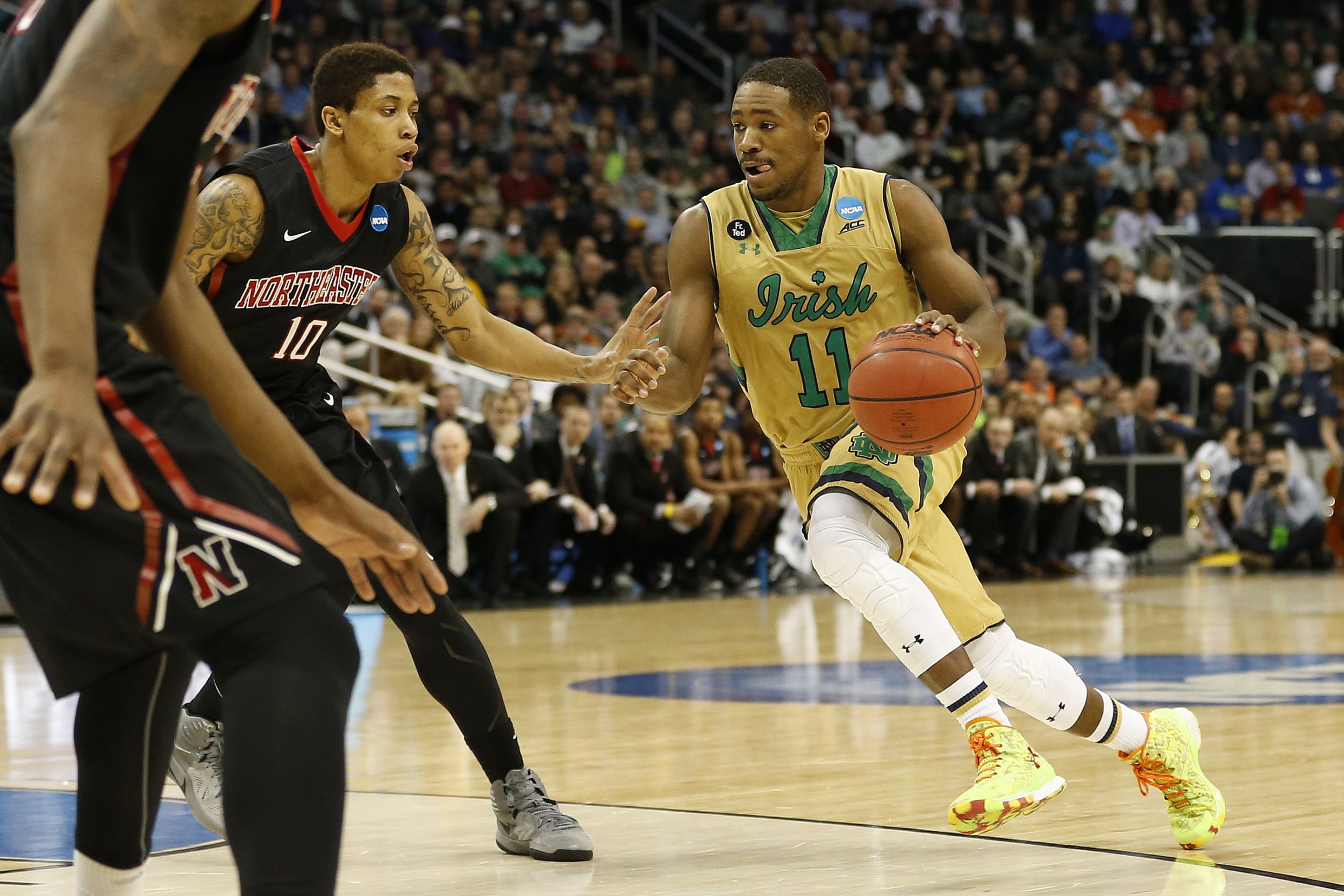 Every picture tells a story, true. But every six-second video clip that runs on an endless loop, or Vine, tells a slightly more detailed and engaging story. You might even say that it provides moments worth capturing.
Thursday's opening day of the Round of 64 in the NCAA men's basketball tournament featured 16 games, five of which were decided by one-point (a record for one day in the tournament) and a plethora of memorable moments. As the producers at CBS scramble to capture all of those moments for the annual "One Shining Moment" montage that will provide the coda for March Madness on the night of April 6, it occurred to us that that project is really just a series of Vines strung together.
Here then, in Vine form, are the shining moments from the NCAA tournament's first full day of action…
Demetrius Jackson of Notre Dame with a steal, a spin, a behind-the-back dribble and a no-look assist to Zach Auguste. The Fighting Irish beat Northeastern, 69-65.
R.J. Hunter of 14-seed Georgia State drains the game-winning three to take down No. 3 seed Baylor. Watch as his dad, Panthers coach Ron Hunter, falls off his portable chair on the sideline. The elder Hunter had ruptured his Achilles celebrating the team's conference tournament win just last weekend. How many more victories can his body handle?
Basket interference? UCLA's Bryce Alford, who to that point had converted eight of 10 three-pointers, launches one from beyond the arc with the 11-seed Bruins trailing 6th-seeded SMU 59-57. As the ball appears to glance off the rim, Mustang center Yanick Moreira swats it away. An official calls basket interference and the bucket is good. UCLA wins, 60-59.
Cincinnati's Octavius Ellis throws a forearm shiver to the face of Purdue's A.J. Hammons. That's not legal. Ellis was ejected from the game, but the Bearcats prevailed by one point in overtime.
With his team trailing by one point, Beejay Anya of North Carolina State shot-puts a left-handed baby hook from the paint that bounces a few times on the rim before falling through the net with 0.1 second remaining. The 8th-seeded Wolf Pack slipped past LSU, 66-65.
With Eastern Washington trailing Georgetown late, the Eagles' Tyler Harvey tosses up a three-pointer and is fouled (or was he?). Harvey, the nation's leading scorer, converted the four-point play. The Eagles lost, but Harvey finished with 27 points. Note: Harvey is a lefty, so that shot is not quite as crazy as it appears.