On First Day of RNC, More Than Two Dozen Former Republican Lawmakers Back Joe Biden Over Trump
More than two dozen former Republican members of Congress endorsed Democratic presidential candidate Joe Biden on the first day of the Republican National Convention on Monday, in a "strong rebuke" of President Donald Trump's leadership.
Retired GOP Senator Jeff Flake of Arizona, who regularly clashed with Trump as he continued to serve in the Senate under the president until January 2019, was the most prominent of the group backing Biden, according to a press release sent to Newsweek by the Biden campaign.
"In a strong rebuke to the current administration, these former members of Congress cited Trump's corruption, destruction of democracy, blatant disregard for moral decency, and urgent need to get the country back on course as a reason why they support Biden," the Democratic presidential campaign said. "These former Members of Congress are supporting Joe Biden because they know what's at stake in this election and that Trump's failures as President have superseded partisanship."
The Trump campaign dismissed the GOP lawmakers' endorsement of the president's rival, suggesting they are members of the so-called Washington, D.C. "swamp."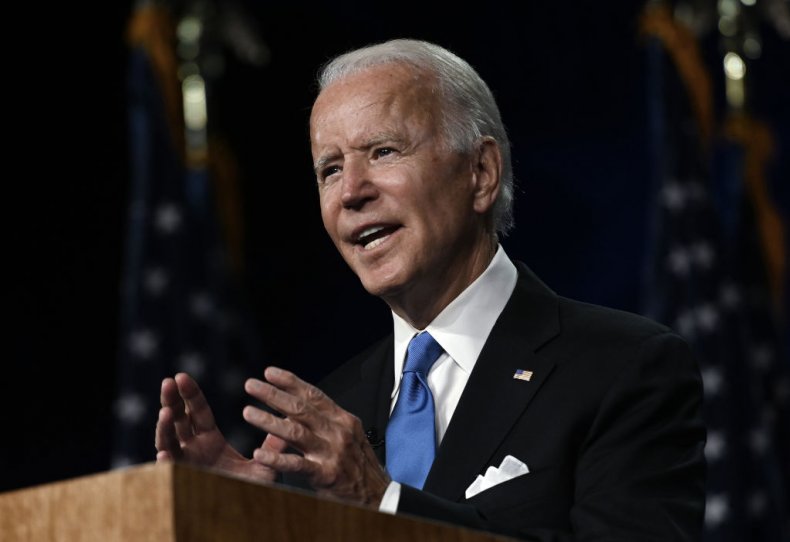 "Joe Biden has been a failure in the Washington Swamp for a half century, so no one should be surprised when Swamp creatures gather to protect one of their own," the Trump campaign's director of communications Tim Murtaugh told Newsweek in an email.
"President Trump has unprecedented support—over 95 percent—among real Republican voters and is also making strong inroads in Biden's core Democrat constituencies, like Black Americans, Latinos, and union members," Murtaugh said, voicing confidence that the president would be re-elected in November.
Newsweek reached out to Flake for comment, but he did not respond by the time of publication. According to the Biden campaign, Flake is planning to address the media about his decision to back the Democratic nominee later on Monday.
In total, 27 former GOP members of Congress joined the Republicans for Biden effort. Beyond Flake, the list included Senator Gordon Humphrey of New Hampshire, Senator John Warner of Virginia, Congressman Steve Bartlett of Texas, Congressman Bill Clinger of Pennsylvania, Congressman Tom Coleman of Missouri, Congressman Charlie Dent of Pennsylvania, Congressman Charles Djou of Hawaii, Congressman Mickey Edwards of Oklahoma, Congressman Wayne Gilchrest of Maryland, Congressman Jim Greenwood of Pennsylvania, Congressman Bob Inglis of South Carolina, Congressman Jim Kolbe of Arizona, Congressman Steve Kuykendall of California, Congressman Ray LaHood of Illinois, Congressman Jim Leach of Iowa, Congresswoman Susan Molinari of New York, Congresswoman Connie Morella of Maryland, Congressman Mike Parker of Mississippi, Congressman Jack Quinn of New York, Congresswoman Claudine Schneider of Rhode Island, Congressman Christopher Shays of Connecticut, Congressman Peter Smith of Vermont, Congressman Alan Steelman of Texas, Congressman Jim Walsh of New York, Congressman Bill Whitehurst of Virginia and Congressman Dick Zimmer of New Jersey.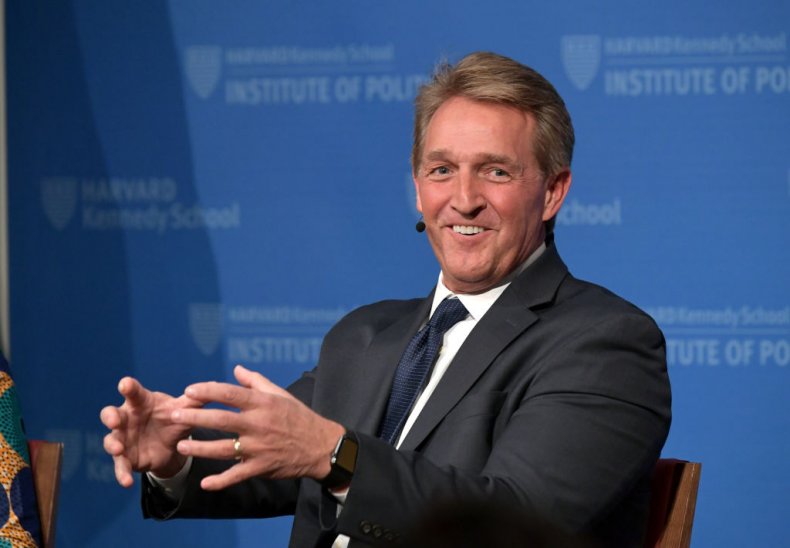 The Republicans have joined a number of prominent GOP voices opposing the president. During the Democratic National Convention last week, former Republican Ohio Governor John Kasich, deceased Republican Senator John McCain's wife Cindy McCain and former GOP New Jersey Governor Christine Todd Whitman joined several others formally throwing their support behind Biden.
The Lincoln Project, a political action committee, was launched in late 2019 by a group of prominent current and former Republicans to support Biden's election. "The priority for all patriotic Americans must be a shared fidelity to the Constitution and a commitment to defeat those candidates who have abandoned their constitutional oaths, regardless of party," the organization says on its website. "Electing Democrats who support the Constitution over Republicans who do not is a worthy effort."