First Day of School: 'Finding Nemo,' 'Billy Madison,' 5 Other Movies to Get You Excited for the New Year
While the start of a new academic year can be exciting, leaving behind the fun days of summer can be tough. Fortunately, there are more than a few movies out there to get students pumped for their first day of school.
Some students won't return to classes until September, but in certain parts of the United States kids began walking through the halls on Monday. This was the case for students in Florida, some of whom will begin even earlier next fall.
In June, much to the dismay of parents, Palm County, Florida, school officials announced classes would begin on August 10, the earliest start date since 2005, according to the South Florida Sun-Sentinel. Critics argued it interfered with family vacations and camp schedules, but officials claimed it was the only way to accommodate all the fall holidays and have the required number of school days per semester.
This year, students in Palm Beach County returned to classes on Monday. The start of the new school year is welcomed for some students and dreaded by others, but save for age-appropriate restrictions, there are a few movies about school that may help pass the days until summer comes again.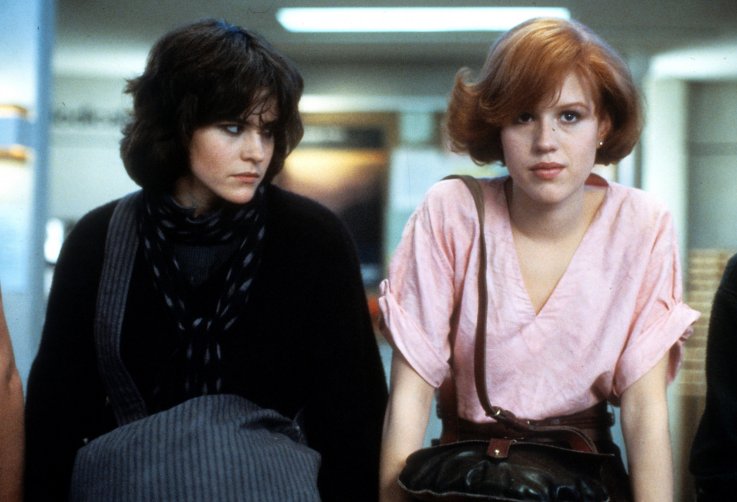 Finding

Nemo
Technically, Finding Nemo isn't really about going to school, but the young clown fish's excitement about venturing past the safety of his home, a sea anemone, to learn is infectious.
Billy Madison
A film dedicated to a spoiled adult who returns to school to, as he ironically said in the film, to prove to dad that "he's not a fool," underneath the humor is a story about what a person can accomplish with hard work ... and that you're never too old to get an education.
The Breakfast Club
A movie that's found in many a film collection, The Breakfast Club chronicles the lives of five students–a brain, an athlete, a basket case, a princess and a criminal–in Saturday detention. While not always exhibiting the most school-appropriate behavior, a series of events bring the students together until they realize they're more similar than they previously thought.
Ferris Bueller's Day Off
Showing viewers what can happen by ditching school, Ferris Bueller's Day Off, may not offer the best motivation for staying in the classroom, but the fun-filled adventure is enough to lift any student's spirit.
Never Been Kissed
Returning to high school as an undercover reporter, Josie Geller, played by Drew Barrymore, learns little has changed since her first time around. By the end of Never Been Kissed, though, she realizes that the popularity she once sought above all else, meant little in the grand scheme of life.
Clueless
A coming-of-age comedy, few students will likely experience a year quite like Cher's in the film Clueless. However, as Cher tackles the ups and downs of life, viewers see her superficial demeanor breakdown and give way to a student who finds the joy in helping others.
School of Rock
School of Rock, a film about a classroom of students turned rock band, is enough to get anyone in the mood to go back to school. After being kicked out of his band, Dewey Finn, played by Jack Black, poses as a substitute teacher. While his decision to use classroom time for band practice was irresponsible, along the way, he helped students find their passions and teach them there was more to life than grades.
First Day of School: 'Finding Nemo,' 'Billy Madison,' 5 Other Movies to Get You Excited for the New Year | U.S.