As First Democratic Debate Looms, Hillary Clinton's Support Slides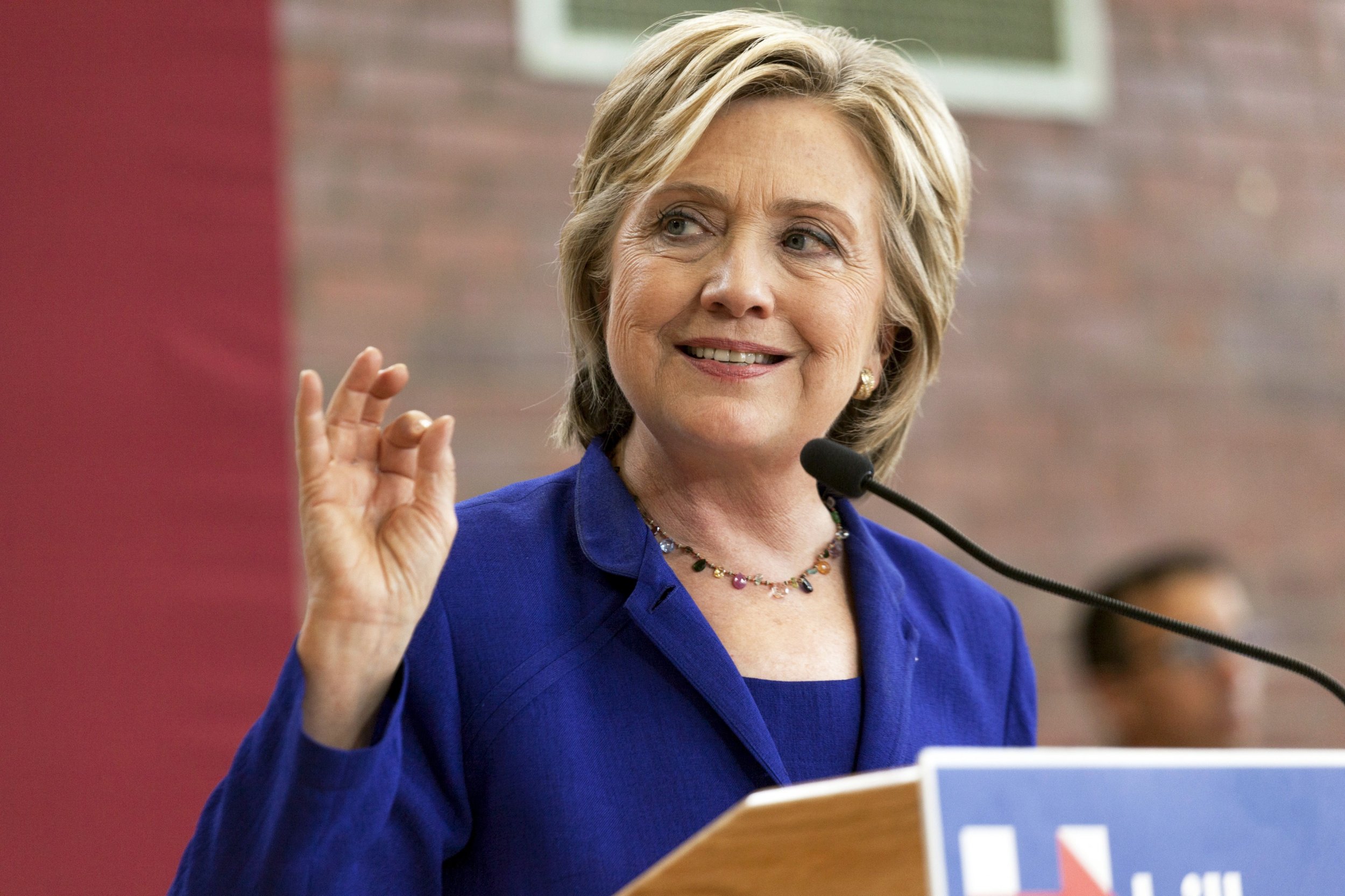 Just days before she will take the stage in the first Democratic debate, Hillary Clinton's lead over rival Bernie Sanders has narrowed, according to a Reuters/Ipsos poll.
Clinton's support among Democratic voters fell 10 points within less than a week.
From October 4 to October 9, Clinton saw her support tumble from 51 percent of Democratic support to just 41 percent.
Her nearest competitors, Vermont Senator Sanders and Vice President of the U.S. Joe Biden, who has yet to decide whether he will run, both made gains. Support for Sanders jumped from just over 24 percent to 28 percent, and Biden rose from 16 percent to a even 20 percent in the same time period.
This is not the first time that Clinton's support has taken a steep nosedive. Just last month, Sanders edged within eight points of the former secretary of state — Clinton at 39 percent; Sanders at 31.
Clinton, who was the Democratic front-runner when she announced her bid for the White House in April, has faced increasing scrutiny over her email use, including a personal computer server set up at her home in New York, and faces several inquiries in the Republican-controlled Congress.
Clinton has apologized over the email issue and has said she had turned over all her work emails from her time as the nation's top diplomat for the State Department to review and make public, which it is doing in batches.
In the same October 9 polling, other Democratic candidates vying for the party's nomination, former governors Lincoln Chafee and Martin O'Malley, as well as former Senator Jim Webb, all received less than three percent of Democratic support respectively.
The October 9 survey includes 624 respondents and has a credibility interval of 4.5 percent.