First Ever Transgender Recruit Joins Military After Courts Rule Against Trump's Ban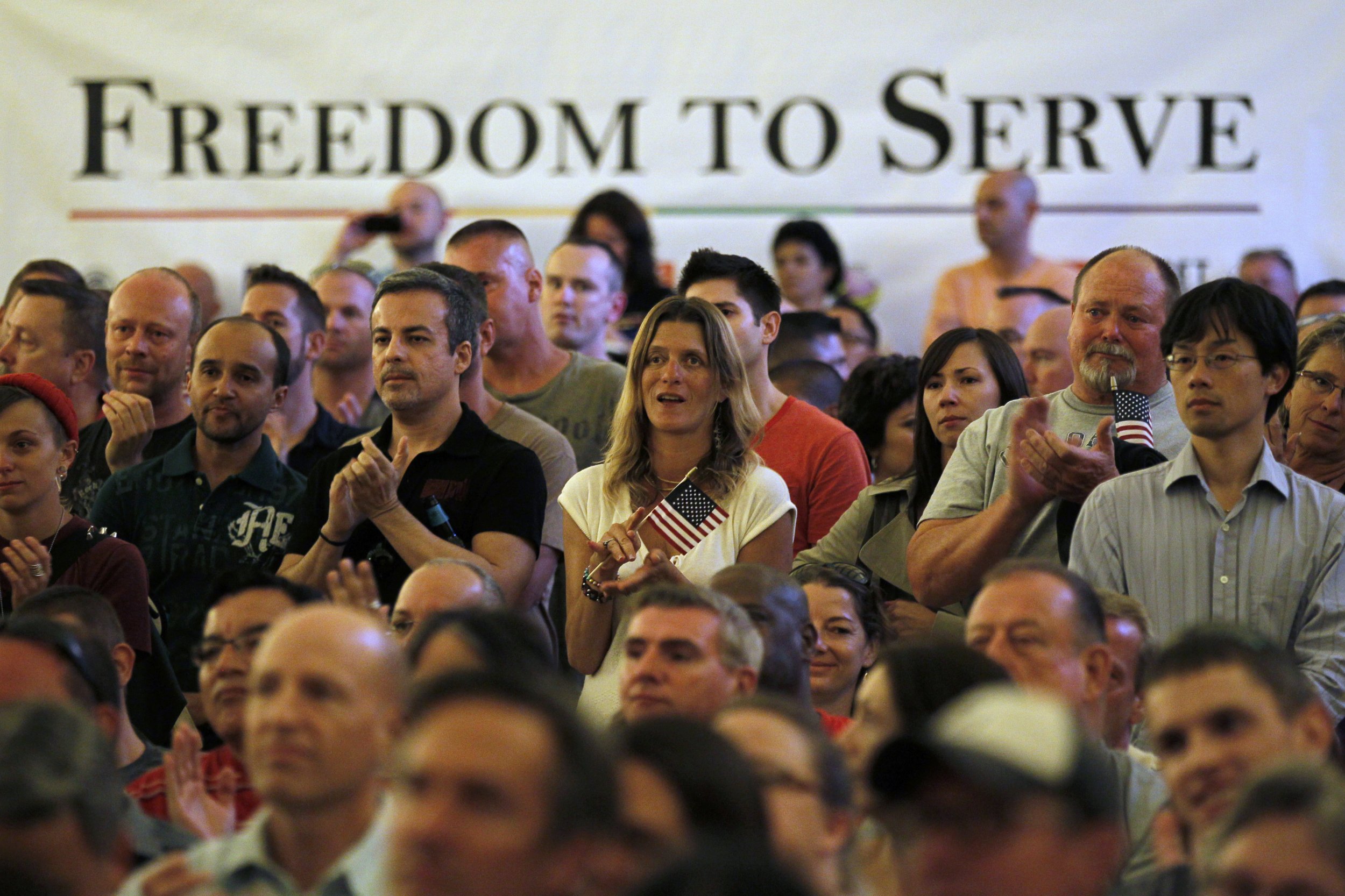 The first transgender recruit has officially signed up to join the U.S. military, the Pentagon said on Monday, after a court ruled last year that individuals could not be rejected based on their gender.
Military officials do not know how many transgender people have enlisted since January 1, when the Defense Department began accepting openly transgender recruits, but this is the first time an individual has signed a contract to join up.
"[The Pentagon] confirms that as of February 23, 2018 there is one transgender individual under contract for service in the U.S. Military," Major David Eastburn, a Pentagon spokesman, said.
The recruit, from Illinois, has passed both their physical and medical exams but hasn't started basic training yet, reported the Military Times.
The Pentagon declined to reveal the branch or location where the individual will be placed. The person reportedly wished to remain anonymous.
In a move that appealed to his hard-line conservative supporters, President Donald Trump announced in July that he would prohibit transgender people from serving in the military, reversing a policy of former President Barack Obama.
Trump said on Twitter at the time that the military "cannot be burdened with the tremendous medical costs and disruption that transgender in the military would entail."
A number of federal judges—in Baltimore, Washington, Seattle and Riverside, California—issued rulings blocking Trump's ban. The judges said the ban would likely violate the right under the U.S. Constitution to equal protection under the law.
Late last year, transgender people were allowed for the first time to enlist in the U.S. military, after the Trump administration decided not to appeal the rulings.
Last week, U.S. Defense Secretary Jim Mattis provided his recommendations to the White House on transgender people serving in the military. On Monday, Col. Rob Manning, a Defense spokesperson, revealed that the White House are currently reviewing Mattis' recommendations.
"We are waiting for the President to make a decision based on the Secretary's recommendation," Manning told reporters. "Conversations between the Secretary and the President are confidential and will remain private."
Advocates have said they believe dozens, if not hundreds, of transgender people will seek to join an estimated 4,000 already serving.