The First Female Treasury Secretary May Be One of Just Five in 30 Years Never to Work on Wall Street
The next treasury secretary is poised to fulfill a notable first. Massachusetts Senator Elizabeth Warren, Federal Reserve Board of Governors member Lael Brainard, and former Federal Reserve chair Janet Yellen are the presumed frontrunners to take over the position under projected President-elect Joe Biden's administration. If appointed to lead the Treasury Department, any one of them would become the first woman in U.S. history to assume the role.
Those three candidates shortlisted to succeed current Treasury Secretary Steve Mnuchin would also be one of just a few appointed to the position without having previously built careers at Wall Street banking firms. Prior to his appointment under President Donald Trump in 2017, Mnuchin pursued a lengthy career in investment banking, which included an executive position at Goldman Sachs and others at multiple hedge funds.
Although a handful of past treasury secretaries did not assume their positions in Washington after initially pursuing Wall Street careers, most appointed over the last three decades did.
Nicholas Brady, a former chairman at prominent New York City investment banking firm Dillon, Read & Co., was appointed to the role in 1988, near the end of Ronald Reagan's presidency. He continued to serve as treasury secretary through George H. W. Bush's time in the White House, until January 1993.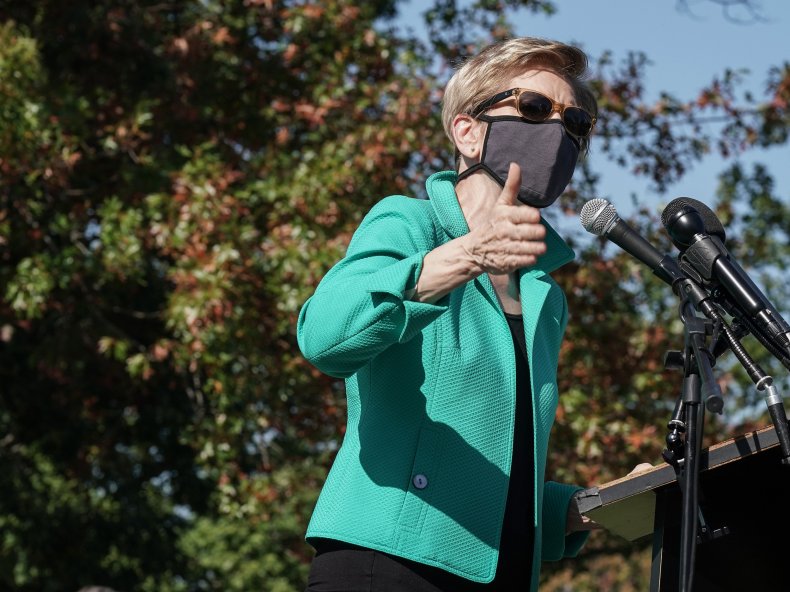 Lloyd Bentsen, a former congressman and U.S. Air Force pilot, succeeded Brady after Bill Clinton's inauguration that year, and held the role through December 1994. In addition to his military service and previous government positions, Bentsen made his career as a businessman in Houston. Robert Rubin, a former Goldman Sachs executive, replaced Bentsen and continued as treasury secretary through 1999.
Those appointed to the position over the following decade predominantly came from financial institutions outside the realm of investment banking and private equity.
Lawrence Summers served as treasury secretary during the final year of Clinton's presidency, after previously holding less senior roles within the federal department. Earlier, Summers was chief economist at World Bank, an financial institution based in Washington, D.C., which provides loans to governments internationally with intentions to bolster development.
The first two treasury secretaries appointed under George W. Bush—Paul O'Neill and John Snow— both assumed the role after high-profile careers in business. O'Neill was previously the CEO at Pittsburgh-based industrial corporation Alcoa, while Snow served as president and CEO of CSX Corporation, the holding company for a major railroad corporation. Bush's final appointment to lead the Treasury came in 2006, when former Goldman Sachs banker Henry Paulson assumed the role.
Timothy Geithner and Jacob Lew served as treasury secretaries during Barack Obama's eight years in the White House. Geithner stepped into the role with a prestigious background in finance, having been president of the Federal Reserve Bank of New York from 2003 until his 2009 Treasury appointment. Many incorrectly assumed Geithner built his career on Wall Street prior to joining the Obama administration.
Lew, a former chief operating officer at Citigroup, served as treasury secretary after Geithner and led the department until Trump's inauguration. He held a number of positions within the White House prior to that, including chief of staff and earlier, director of the Office of Management and Budget (OMB) during Bill Clinton's presidency.