First Flower to Bloom in Space is Precursor to Mars Plant Growth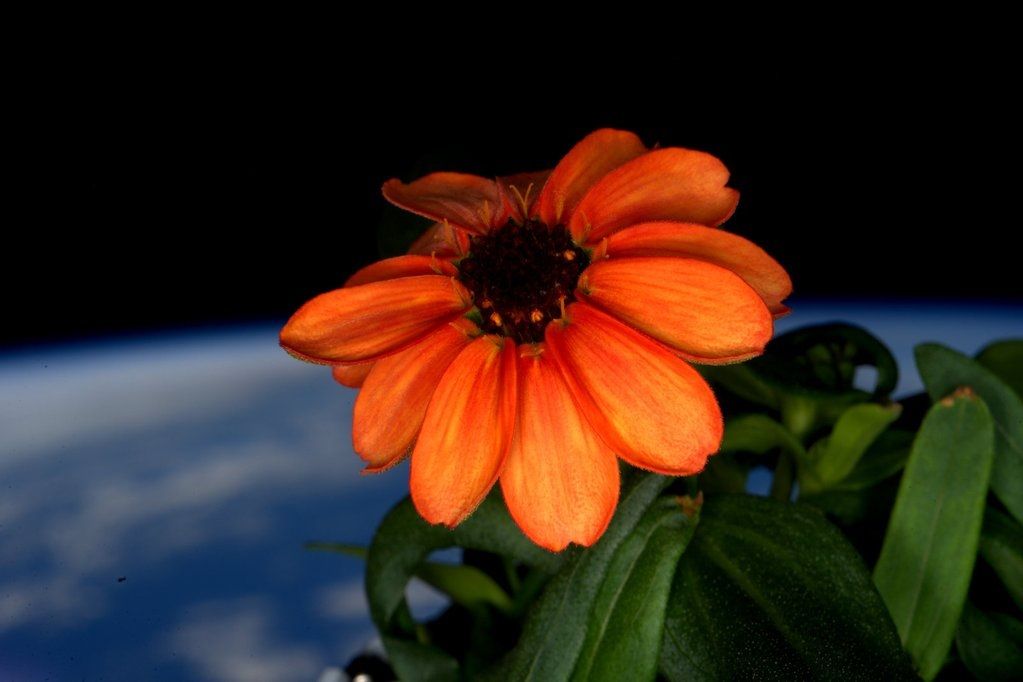 Astronauts have witnessed the first ever flower to bloom in space following a successful crop of zinnia plants aboard the International Space Station (ISS). NASA has called the success a "good precursor" to plant growth on Mars, as well as long-distance space travel.
NASA astronaut Scott Kelly posted photos of an in-bloom zinnia flower to Twitter on Saturday, together with the words: "First ever flower grown in space makes its debut!" and "Yes, there are other life forms in space!"
The plants were grown using NASA's Veggie plant growth system, which was installed on the orbiting laboratory in May 2014. Other plants to have been grown using Veggie include red romaine lettuce. Zinnias were chosen due to their flowering characteristics, which are similar to other more useful plants such as tomato plants.
"The zinnia plant is very different from lettuce," said Veggie project manager Trent Smith. "It is more sensitive to environmental parameters and light characteristics. It has a longer growth duration between 60 and 80 days... allowing it to flower, along with the longer growth duration, makes it a good precursor to a tomato plant."
One of the biggest challenges astronauts face when trying to grow plants in space is a process called guttation. This is caused by internal pressure in the plants that forces excess water out of the tips of leaves. The high levels of humidity caused by guttation eventually results in mold forming on the plants. Astronauts were able to save the zinnia's from the mold using sanitized cleaning wipes and fans.
"While the plants haven't grown perfectly, I think we have gained a lot from this, and we are learning both more about plants and fluids and also how better to operate between ground and station," said Dr. Gioia Massa, part of NASA's science team behind Veggie. "Regardless of final flowering outcome we will have gained a lot."