First Gay Couple Marries in Ireland Six Months After Referendum Vote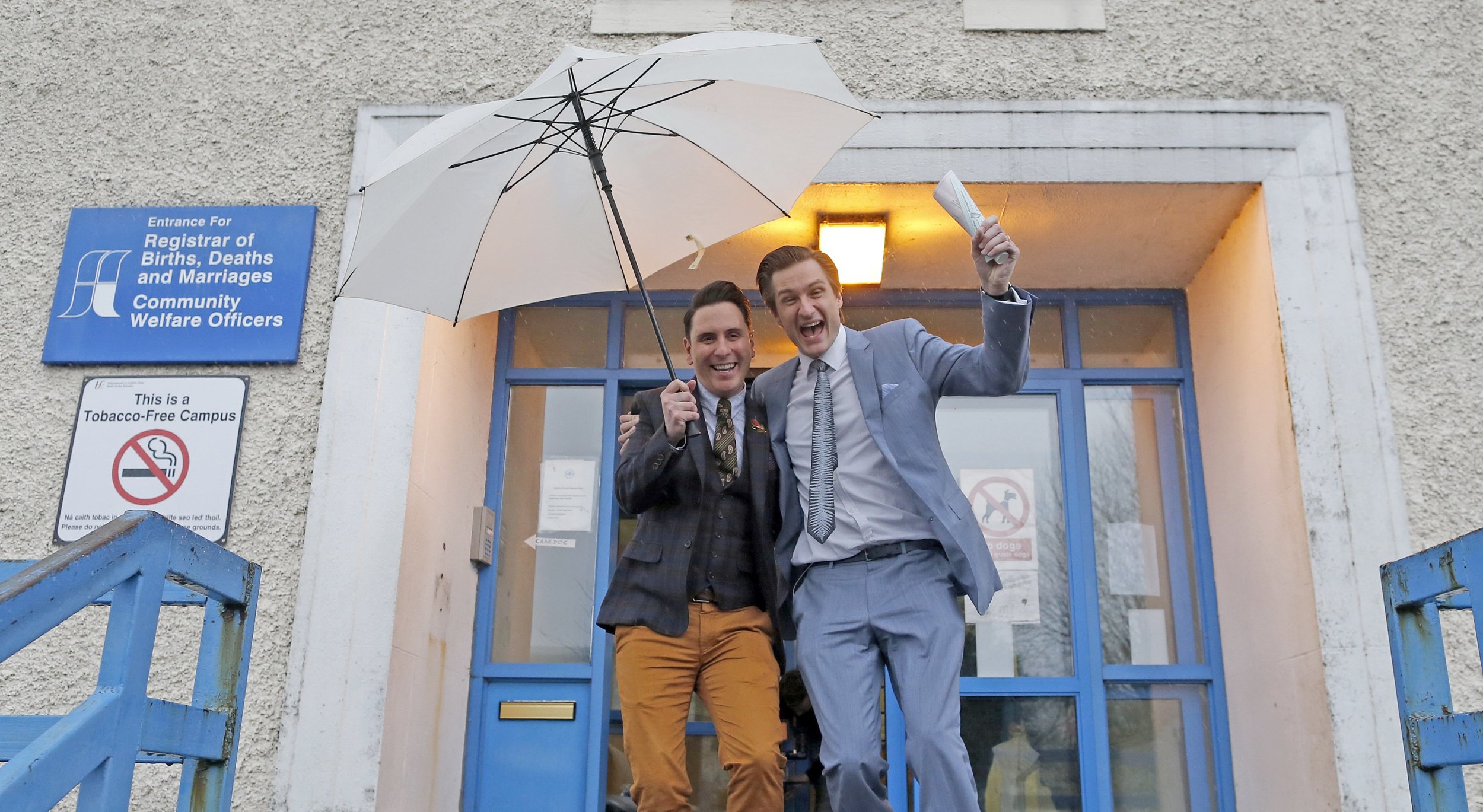 The first gay couple to be married in Ireland wed on Tuesday, almost six months after millions of citizens voted to legalize same-sex marriage in the predominantly Catholic country.
Richard Dowling and Cormac Gollogly, both 35, had been a couple for 12 years before they tied the knot on Tuesday morning in the the town of Clonmel in south Tipperary.
"It's great to be the first to do it," Cormac told the Irish Times. The couple had formed a civil partnership in September.
In May, Ireland became the first country to adopt gay marriage through a popular vote, rather than through the courts or lawmakers. Citizens were given the choice of whether to include a clause in the Constitution that would allow for same sex marriages. The prime minister deemed the ultimate decision "historic."
An unsuccessful legal challenge to the marriage equality referendum had delayed other weddings since May, and Ireland officially recognized same-sex marriages this week.
About 84 percent of Ireland's population is Roman Catholic, according to the most recent census.
Worldwide, 20 countries have approved the freedom to marry for same-sex couples—from the U.S. and Canada, to Finland and New Zealand.