First Hispanic Poet Laureate Appointed by Library of Congress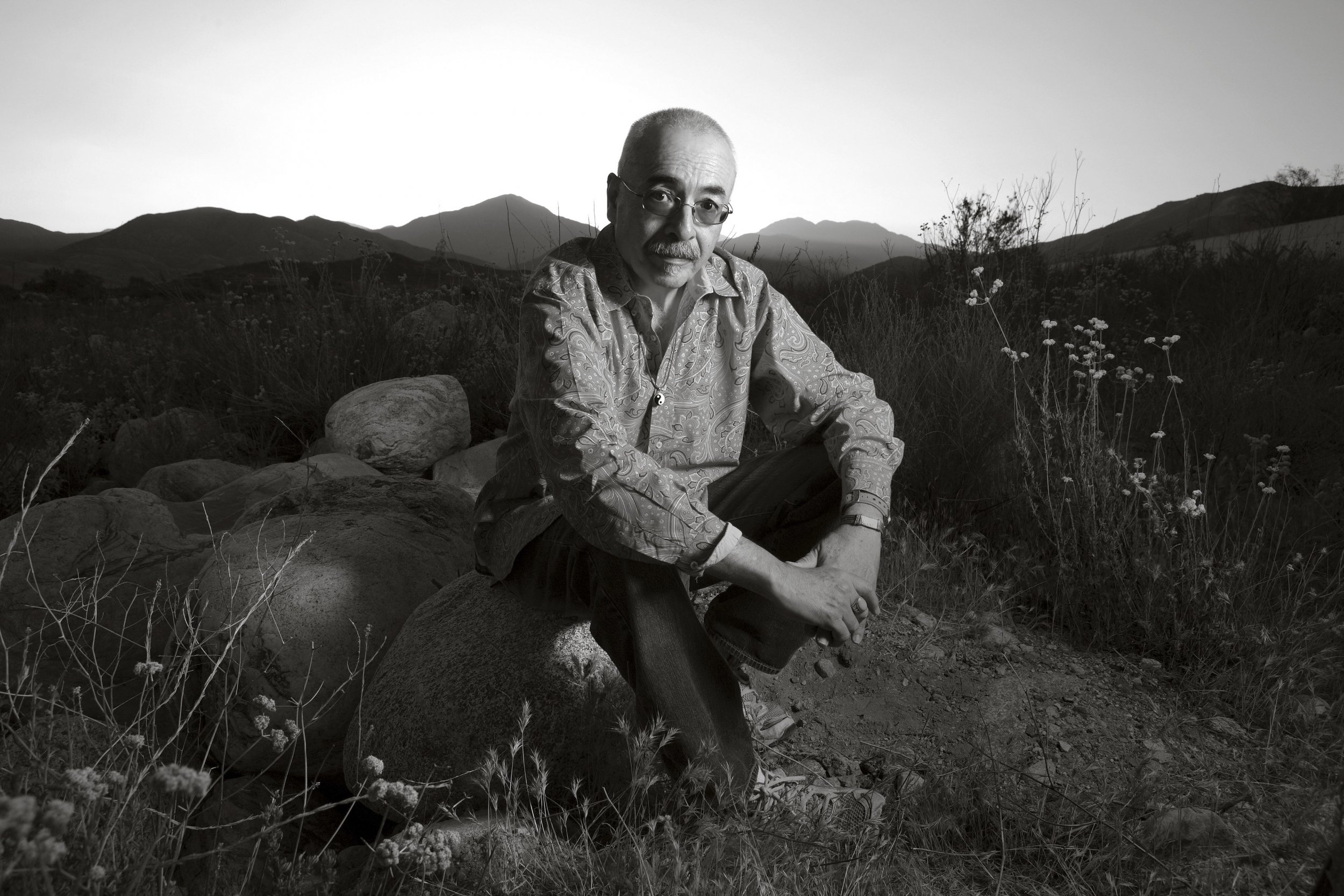 Juan Felipe Herrera will become the 21st U.S. Poet Laureate and the first Hispanic poet to hold the post, the Library of Congress announced Wednesday. Herrera will begin his one-year term this fall. He'll kick off the library's literary season with a reading on September 15 and participate in the National Book Festival earlier that same month.
"I see in Herrera's poems the work of an American original—work that takes the sublimity and largesse of Leaves of Grass and expands upon it," Librarian of Congress James H. Billington said in his announcement. "His poems engage in a serious sense of play—in language and in image—that I feel gives them enduring power. I see how they champion voices, traditions and histories, as well as a cultural perspective, which is a vital part of our larger American identity."
Born in Fowler, California, in 1948 to migrant farm workers, Herrera spent his childhood living in tents and trailers all over the state. He went on to study social anthropology at the University of California, Los Angeles and Stanford University and earned his MFA at the University of Iowa Writers' Workshop.
Herrera—who was elected as a chancellor for the Academy of American Poetry in 2011 and served as Poet Laureate of California from 2012 to 2015—has 28 books of poetry, young adult novels and children's collections to his name. These include Half the World in Light: New and Selected Poems (2008), which won the National Book Critics Circle Award and the International Latino Book Award and Américas Award winners Cinnamon Girl: letters found inside a cereal box (2005) and Crashboomlove: A Novel in Verse (1999).
More recently, he published the poetry collection Senegal Taxi (2013) and the picture book Portraits of Hispanic American Heroes (2014), which won the Pura Belpré Author Honor Award.
He is "a man whose poems are filled with hard labor and indeterminate spaces, an awareness of chromosomatic imperialism and of Greyhound Bus stations of the soul. He understands people who are drained from the day's hassle," wrote New York Times book critic Dwight Garner after the announcement. "Mostly, though, you'd like to hear him at the National Mall because his work is built to be spoken aloud. His best poems are polyrhythmic and streaked with a nettling wit."
Herrera's lengthy list of honors includes two Latino Hall of Fame Poetry Awards and a PEN USA National Poetry Award as well as fellowships from the Guggenheim Foundation and the National Endowment for the Arts. He has spent time at California State University, Fresno; University of California, Riverside and the University of Washington, Seattle.
"This is a mega-honor for me, for my family and my parents who came up north before and after the Mexican Revolution of 1910—the honor is bigger than me," said Herrera, who will succeed Charles Wright in the role. Previous laureates also include Natasha Tretheway, Philip Levine, Louise Glück and Stanley Kunitz.
"I'm looking forward to a whole new world—and a new me," he told The Washington Post. "The times now seem to be evolving with voices of color. All voices are important, and yet it seems that people of color have a lot to say, particularly if you look through the poetry of young people—a lot of questions and a lot of concerns about immigration and security issues, you name it, big questions. All this is swirling in the air."