First Images of 2023 Genesis G90 Reveal Further Design Elegance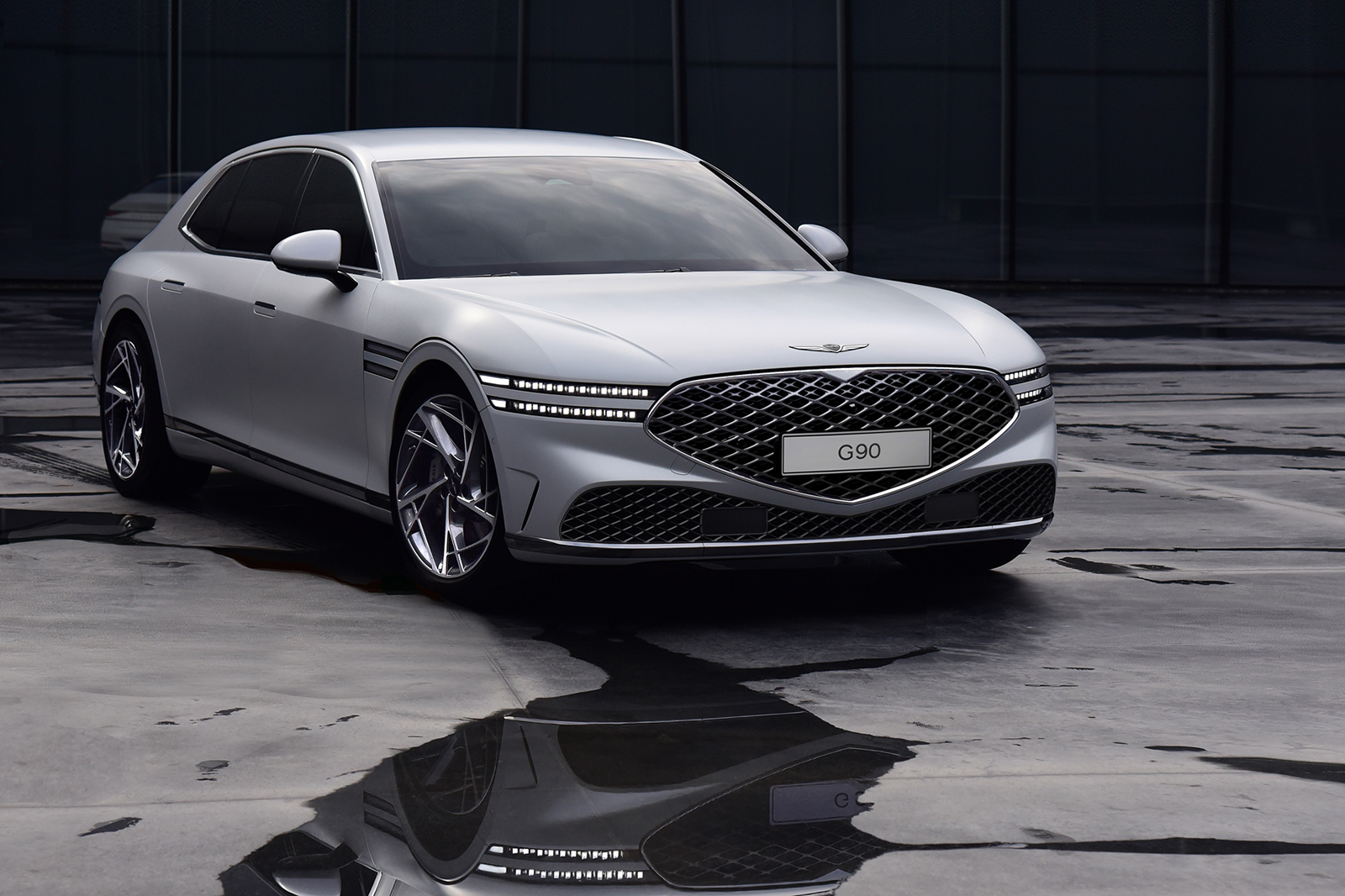 The flagship sedan experience is typically the most luxurious of the lot. Automakers debut their most sophisticated technology in those models, which also feature cabins bathed in soft and supple materials. The 2023 Genesis G90 looks to redefine those norms.
"G90 will redefine the flagship luxury design experience in a unique way only offered by Genesis." said Head of Genesis Global Design, SangYup Lee. "G90 is the ultimate expression of Athletic Elegance that carefully balances dynamic driving and an elegant rear seat experience."
A new take on the company's signature Crest Grille sits at the front of the car's face, flanked by Two-Line headlights that are designed to resemble the brand's emblem. The grille features a layered finish consisting of two G-Matrix patterns on top of each other.
G90's headlights are the thinnest ever achieved by Genesis. The feat uses intercrossed lenses from the car's daytime running lights to deliver the desired effect.
The car's front emblem also gets thinned out in the new model, achieving its desired effect while being 80 percent slimmer.
At the rear, large "Genesis" lettering is spelled out across the trunk like it is on the G80, the G70's compact SUV brother.
As is commonplace in other luxury cars, the G90 features a clamshell hood that combines the hood and fenders, eliminating panel gaps.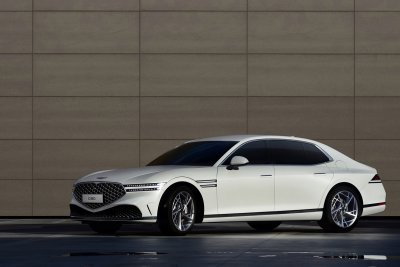 A feature line draws the eye from the hood along the car's side panels, via the bottom of the windows, and to the trunk. The car's stance is solid but not aggressive.
Thick C-pillars allow passersby to see that the G90 is an executive level sedan.
The rear of the car features its license plate holder, sensors, and reverse lights positioned low across the tail in order to give the main part of the vehicle full, clean attention.
Interior design, specifications, pricing and arrival date for the North American market will be announced later.