First Injectable HIV Prevention Drug Approved by FDA in Latest Move to End AIDS Epidemic
The Food and Drug Administration (FDA) has approved a new injectable drug to reduce the transmission of HIV.
The FDA announced Monday that Apretude, ViiV Healthcare's extended-release injectable preparation of the antiviral drug cabotegravir, had been approved for at-risk adults and adolescents weighting at least 77 pounds. Apretude offers an alternative to oral HIV pre-exposure prophylaxis (PrEP) medications that are already on the market. It is administered with two "initiation injections" given one month apart, followed by a maintenance dose given every two months.
"Today's approval adds an important tool in the effort to end the HIV epidemic by providing the first option to prevent HIV that does not involve taking a daily pill," Dr. Debra Birnkrant, director of the Antivirals Division of the FDA's Center for Drug Evaluation and Research, said in a statement.
"This injection, given every two months, will be critical to addressing the HIV epidemic in the U.S., including helping high-risk individuals and certain groups where adherence to daily medication has been a major challenge or not a realistic option," Birnkrant added.
The FDA said that those who take Apretude can either begin the PrEP injection regimen immediately or start with a month-long course of Vocabria, the oral preparation of cabotegravir, to see how well they tolerate the drug first.
Extended release injections of cabotegravir and rilpivirine, another antiviral drug, were approved by the FDA as a once-monthly HIV treatment under the brand name Cabenuva in January.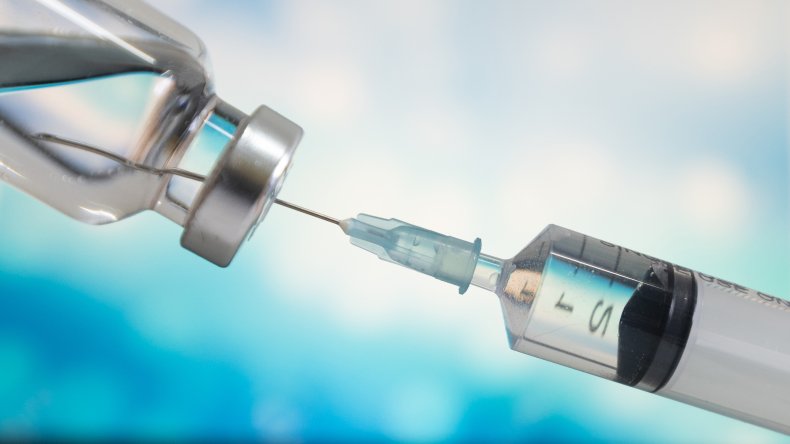 Earlier this month, the Centers for Disease Control and Prevention updated its guidance to recommend that doctors inform all sexually active adults and adolescents about HIV PrEP drugs and prescribe the drugs to all of those who ask.
Apretude was approved following a pair of randomized, double-blinded clinical trials that tested its efficacy and safety against the approved daily oral PrEP Truvada.
The first trial, which included 4,566 high-risk HIV-negative cisgender men and transgender women, found that participants that were given Apretude had 69 percent less risk of contracting HIV when compared to those who took Truvada.
The second trial, involving 3,224 high-risk cisgender women, found that those who were given Apretude had a 90 percent lower risk of HIV contraction when compared with participants given Truvada.
ViiV Healthcare CEO Deborah Waterhouse said in a statement that the trials "included some of the largest numbers of transgender women and Black men who have sex with men ever enrolled in an HIV prevention trial."
"People who are vulnerable to acquiring HIV, especially those in Black and Latinx communities who are disproportionately impacted in the US, may want options beyond daily oral pills," Waterhouse said. "With Apretude, people can reduce the risk of acquiring HIV with as few as six injections a year."
Apretude's side effects include injection site reactions, headaches, fevers, fatigue, muscle aches, back pain and rashes. The approved drug's packaging comes with a warning label that it must only be given to those who have been confirmed HIV negative.
The World Health Organization (WHO) estimates that the global HIV/AIDS epidemic has included 79.3 million infections and 36.3 million deaths since the 1980s. Infections remain particularly rampant in Africa, where access to preventative medications and life-saving treatments are often limited while an estimated 3.6 percent of the population is living with the virus.
In 2020, the WHO estimated that 37.7 million people worldwide were living with HIV, including 1.7 million children. An estimated 1.5 million people newly acquired HIV last year, while about 680,000 people died of causes related to HIV infection.
Newsweek reached out to ViiV Healthcare's parent company GlaxoSmithKline for comment.