In First, ISIS Member From Russia Sentenced to Death by Hanging in Iraq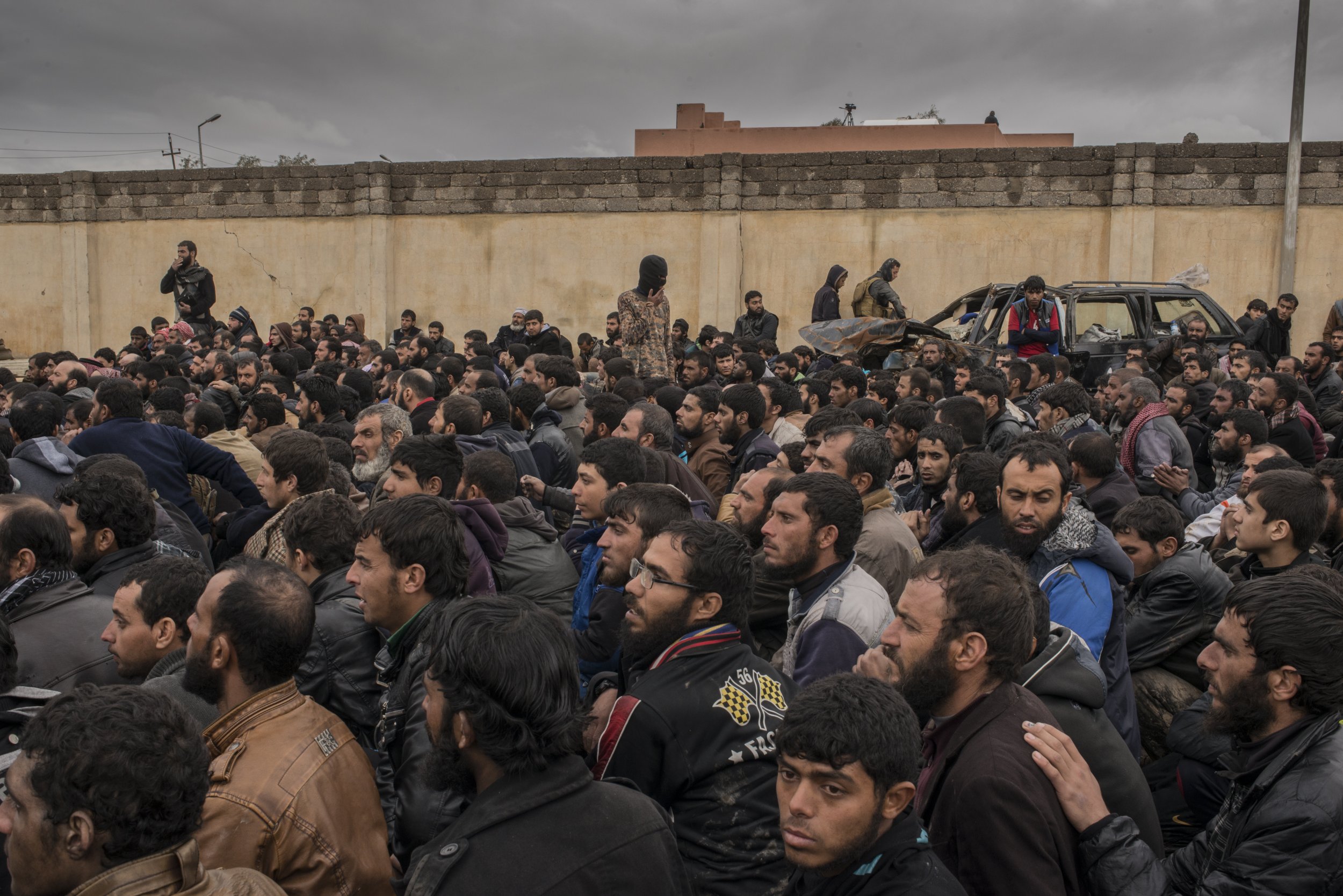 An Iraqi court on Tuesday sentenced to death by hanging a Russian man who was fighting for the Islamic State militant group (ISIS), in what was the first ruling of its kind for a foreign national.
Iraqi forces captured the unidentified man in the battle to retake the western half of the city of Mosul, according to a statement from Iraq's central court. The man was tried under Iraq's antiterrorism laws.
The Russian national confessed to participating in "terrorist operations" in the city since 2015 and was eligible for the death penalty under the laws, Abdul-Sattar Bayrkdar, spokesman for Iraq's supreme judicial council, told the Associated Press.
The man said he was a student in engineering until he converted to Islam in Moscow, The Telegraph, which obtained his testimony, reported. It said he trained in Mosul for one month before taking on the name Abu Yasmina al-Russi.
Many Russians and central Asians have joined the ranks of ISIS. Several fighters from the restive Russian republic of Chechnya rose to take senior roles in the jihadist group, the most notorious being the group's late minister of war, Abu Omar al-Shishani.
Many of them consider Russia's government to be a "crusader" for its role in supporting Syrian President Bashar al-Assad and battling to defeat Syrian rebels opposed to his rule in the country, and they fled Russia to fight in the Middle East.
Russia fears that many will return home and attempt to carry out attacks. Russian authorities put the number of its nationals in Syria at up to 5,000.
ISIS lost the northern city of Mosul in July after a nine-month offensive by Iraqi forces supported by the air power and advisers from a U.S.-led coalition. ISIS had held on to the city for three years after its leader, Abu Bakr al-Baghdadi, announced the group's self-proclaimed caliphate from the pulpit of the city's famous Al-Nuri Mosque.
Iraq is holding more than 1,300 foreign women and children from the operation in Mosul. They include nationals from 14 countries. Iraq has not announced the number of male jihadists it has in detention, but Baghdad is believed to be holding several hundred foreign nationals, many of whom will be tried in the Iraqi capital.
In one case that gained significant attention in Europe, Iraqi authorities arrested a teenage German girl in the ruins of Mosul's Old City. They discovered Linda W. hiding in a tunnel alongside other women who had joined ISIS, as well as an array of weapons.
The German press interviewed her after Iraqi forces transferred her to Baghdad for questioning, and she appeared to show regret for joining the group.
"I just want to get away from here," she was quoted as saying by the German newspaper Sueddeutsche Zeitung, which said she had married an ISIS fighter in Mosul. "I want to get away from the war, from the many weapons, from the noise."
She added: "I just want to go home to my family."