Middle School Teacher Defends Sexual 'First Kiss' Conversation With Students, Resigns After Recording Surfaces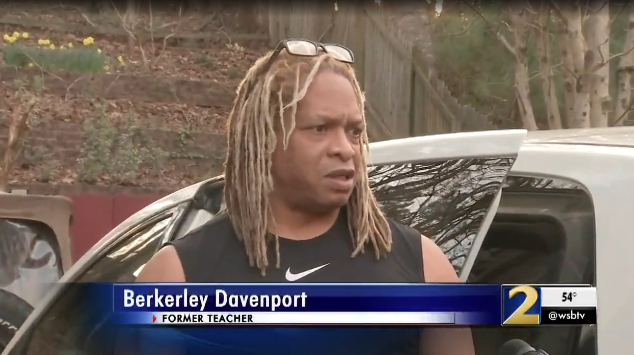 An Atlanta middle school teacher resigned after a video surfaced showing him describing a sexualized "first kiss" that speechless parents described as inappropriate for a classroom.
Longtime Spanish teacher Berkerley Davenport is no longer employed at Ralph J. Bunche Middle School after a student recorded a video of him sensually illustrating the scene of a "first kiss" while in love. A concerned parent sent the recording to WSB-TV, which also included him making comments about divorce, prompting his removal from the school. Davenport defended the sexualized conversation with the middle school students, telling the local Atlanta station his words were from a poem and were taken out of context.
"When you're in love the first time -- that first kiss is -- oh, there's nothing like it," Davenport is heard saying as a student records him from underneath their classroom desk. "And when you touch her hair and the back of her neck and you pull her close and then you start to go for other parts."
"Oh no," one student can be heard responding to the sensual language. Several people can be heard oohing and aahing while other students are heard laughing.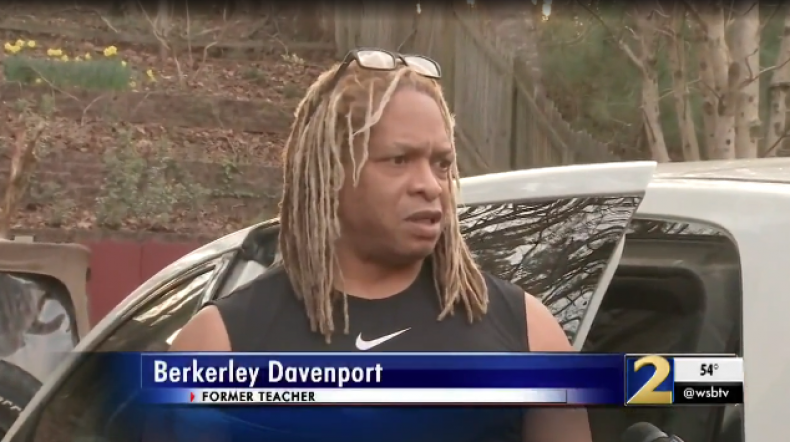 "That thing that happens, it always freakin' happens, and you always finally get mad at them don't you?" Davenport continued. "Then what happens is this, you don't even want to talk to them any more...How do you think people get divorced?"
Atlanta Public Schools confirmed Davenport was immediately removed from the classroom and later resigned. The incident was reported to the Office of Employee Relations, but some concerned parents told WSB-TV they're worried the veteran teacher can simply transfer to a new school. Davenport's biography page on the school's website shows he has been a Spanish teacher for more than 18 years, four of which were spent at Bunche middle school.
"That's insane, I don't have any words for that," one parent told WSB-TV reporter Alyssa Hyman Monday. "I'm at a loss for words, that's not what they come to school to learn," another parent added. "I mean, that's totally inappropriate for you to be talking in that context in Spanish [class]."
But Davenport defended the controversial classroom conversation, telling Hyman outside a home he was simply explaining the metaphors from a poem about love. "When you take stuff out of context like that, it's a bad name for teachers. Who would want to work with a system that is not going to support you. I don't have any hard feelings, but I think I'm a great teacher."
Davenport added that he had read the same poem to a debate team and poetry should always be read and taught with excitement.
Another parent outside the public middle school told WSB-TV, "A conversation like that should be had with a parent and a child, not the teacher."