Michelle Obama Makes the Leap to Magazine Editor at 'More'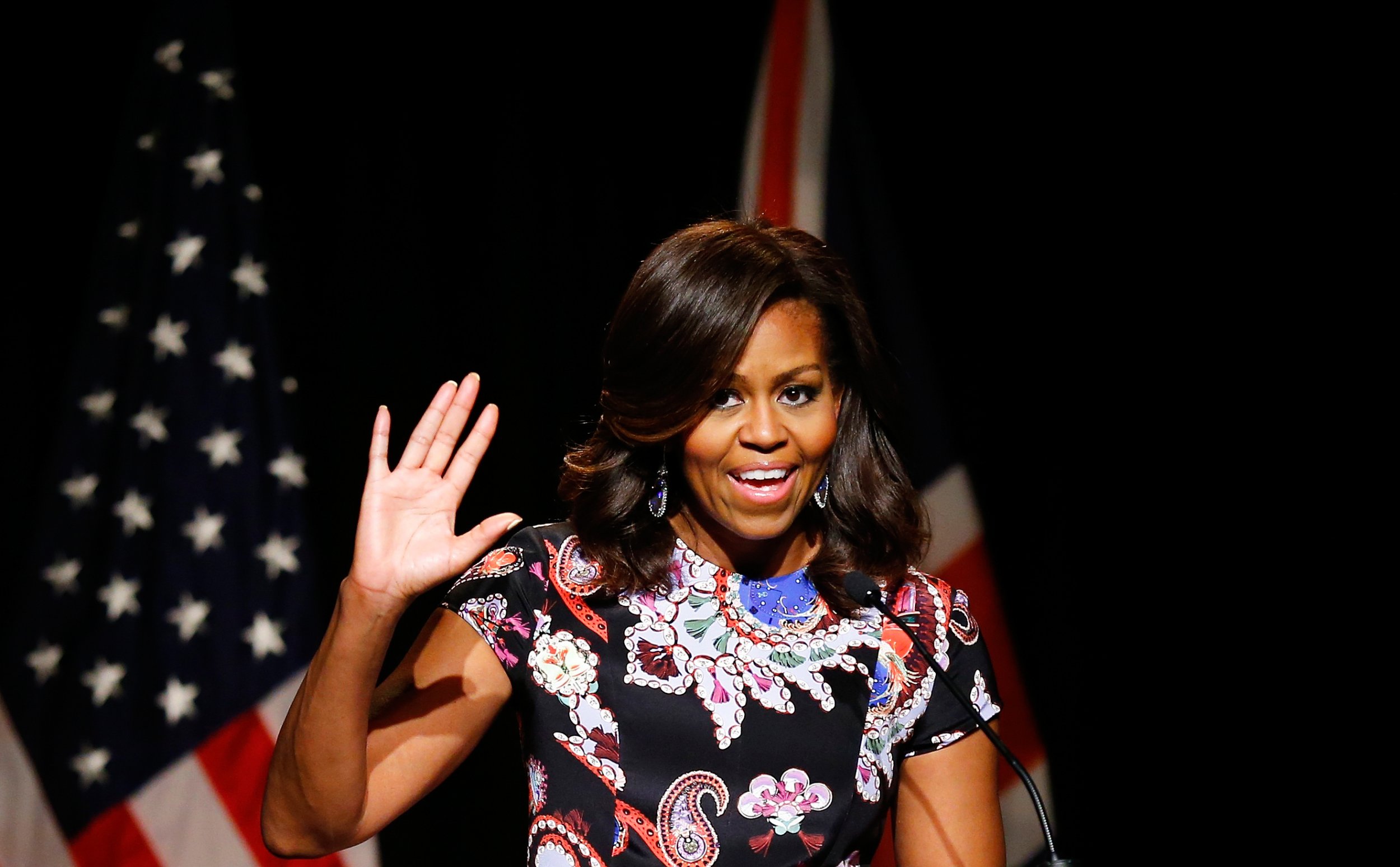 More magazine's newest issue hit newsstands Tuesday, featuring Michelle Obama on its cover for the third time. But the first lady is not just the July/August cover girl; she was also the magazine's first-ever guest editor, overseeing an issue titled "More Impact."
"A little over a year ago, we started tossing around ideas about how we could collaborate with Mrs. Obama," writes Lesley Jane Seymour, editor-in-chief of the magazine for and about women, which covers topics like style, health, work and relationships and launched in 1998. "At the time, having her serve as the first-ever guest editor of More seemed like a crazy dream, but it was at the top of my list."
In an appearance Monday on MSNBC's "Morning Joe," Seymour explained that "this is the magazine from her point of view. There are things about her in the issue, but she really wanted it to be more from her point of view."
The 148-page issue includes a contribution from a special guest writer for the men's column—President Barack Obama, on how the presidency has made him a better father—as well as a look through the first lady's photo album, memories from the White House and a conversation between Michelle Obama and Meryl Streep.
It also includes a piece on one of the initiatives she has launched during her time as first lady, "Let's Move," which aims to combat the country's high levels of childhood obesity; a travel story about national parks and memorials, like the Brown v. Board of Education National Historic Site in Topeka, Kansas; and a contribution from prominent Nigerian writer Chimamanda Ngozi Adichie.
"Just days after my family moved to Washington back in 2009, my daughters started their first day at their new schools," Obama writes in her guest editor's letter. "As I watched my girls climb into those big black cars filled with agents with guns and saw Sasha's little face pressed against the window as her car pulled away, it hit me: What on earth were we doing?"
She continues, "It's still a constant balancing act. Like everyone else, I'm calibrating and recalibrating day by day as my girls grow up and I continue to grow into the role of First Lady. But I couldn't be more honored to have this opportunity to serve our country, and I am so excited to be guest editor of More this month and tell you a little bit about the issues I'm working on and the extraordinary Americans I've had the privilege of meeting as First Lady."