First Lady Flies Into Firestorm After Lavish Spain Trip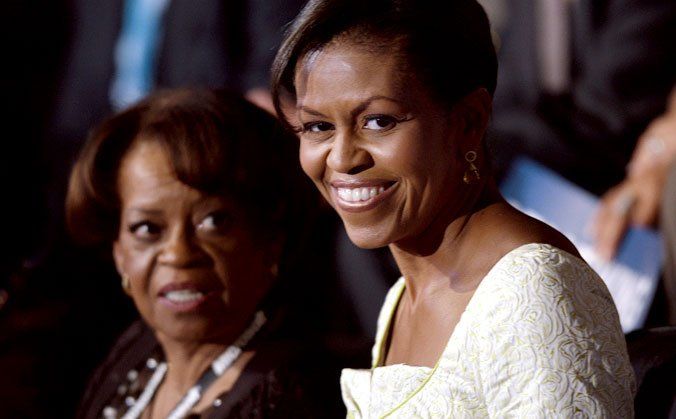 Is the Obama administration tone deaf? With Gulf Coast residents reeling from the oil spill and the economy still in the doldrums (another 131,000 jobs lost in July), the visuals of Michelle Obama's summer holiday in Spain are undeniably unhelpful for Democrats. For five days, the first lady, with daughter Sasha in tow, stayed in expensive hotels and soaked up breathtaking scenery in the southern Andalusia region. She also lunched with the king and queen of Spain, sampling a sumptuous menu of char-grilled turbot, veal escalopes with mustard and Majorca-style vegetable ratatouille.
Today, she has arrived back in the U.S. to more than a few raised eyebrows. While the White House has defended the trip as a private affair, the cost of firing up Air Force Two and providing Secret Service protection is likely to have cost taxpayers hundreds of thousands of dollars. "Politically it was not a smart move," said political analyst Cokie Roberts on ABC's Good Morning America, concurring with Republican strategist Leslie Sanchez. Over on the NBC Today Show, Tim Kaine, chair of the Democratic National Committee and a good friend of the Obamas, defended the First Lady. "I think it's wrong to talk about the first lady's family vacation as a politician … When you're in office you don't give up being a mom and a family member, too."
Certainly there are dangers for Republicans in overly pressing an attack against Michelle Obama. Polls show she has remained popular even as her husband's job approval falls to the mid-40s. Democrats hope she can lend her star power to struggling candidates in November's elections. And, officially at least, the GOP would be wary of playing the family card.
Still, the glitzy, sun-drenched footage from Spain suggests a White House PR outfit seriously off its game. While some have decried the focus on a faux scandal, the conservative press is gleefully lobbing poisoned darts. Andrea Tantaros of the New York Daily News called the first lady a "modern day Marie Antoinette." Kirsten Powers in the New York Post noted that her "jaunt through an expensive resort town in a one-shouldered Jean Paul Gaultier top" jarred with President Obama's call for sacrifice during tough economic times. "If she keeps this up, she will be able to vacation anywhere she wants in about two years."
The Atlantic's Megan McCardle voiced astonishment that the White House green-lighted the trip. "It's really quite unbelievably politically stupid. When we're in the middle of the worst recession in living memory, it's not a good idea to take a luxury vacation that most of your countrymen could never possibly afford in the best of times. Whether or not people should resent it, they will, and his party's already in big enough trouble without reinforcing the Red State sense that this administration is full of out-of-touch elites."
Finally, Roger Simon questioned the trip as beyond tone-deaf. "If I were still a member of the Democratic Party, I would be most concerned. What is going on in the White House seems to be so disconnected from the reality of our country — with some indicating real unemployment at a staggering 22% — as to be teetering on the brink of a psychological disorder."
With all the criticism, one might think the first lady would swear off vacations for a while. Far from it, she and President Obama will be heading down to the Gulf Coast this weekend. Not as opulent as the Spanish Riviera - but certainly more palatable politically.