First Lady Melania 'Rules' Trump Family, Won't Leave President Despite Affair Rumors, Book Author Claims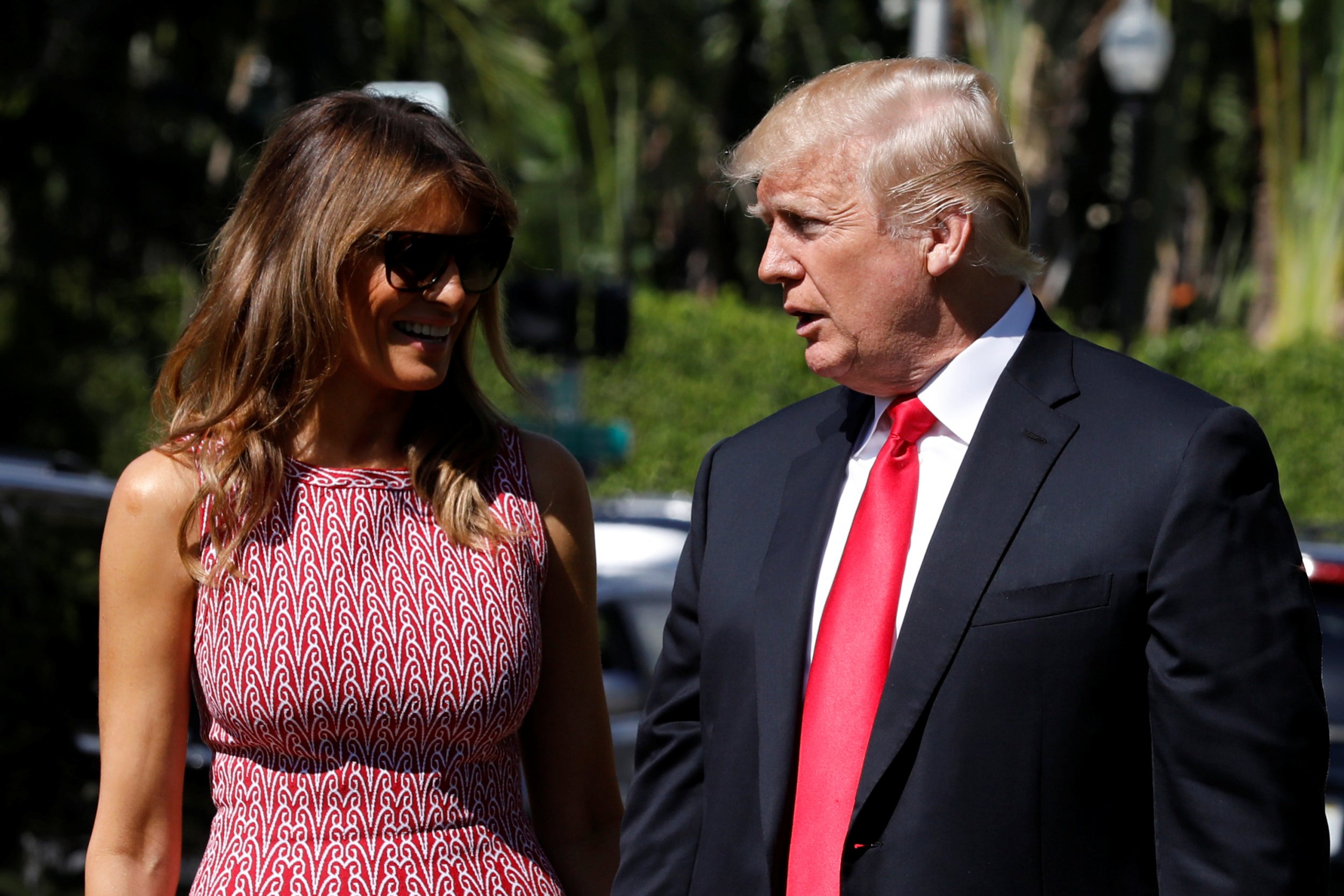 First lady Melania Trump holds great power in her relationship with President Donald Trump, exerting influence in an increasingly chaotic White House even as she remains out of the spotlight, according to a new book.
Ronald Kessler, a former Washington Post reporter, claims in the book, The Trump White House: Changing the Rules of the Game, that Melania tells the president what to do, including his run for the White House.
She has a "tremendous impact on policy and strategy," Kessler said, adding that he believes the marriage will survive rumors that the president cheated on her. "She got him to run. He was pussyfooting around about running and she said you have to declare your candidacy, and that's what happened and he went up in the polls," Kessler told CNN Sunday.
Melania has no problem telling her husband he might be wrong, Kessler said. "Beyond that, she will disagree with him; she will sit in, in meetings with Cabinet officers; and she will disagree with Trump. Her judgment is spectacular," he added.
In one anecdote from the book, Melania scolds the president for yelling at Anthony Senecal, his longtime butler. The next day, Senecal claimed Trump gave him $2,000 as a way of apologizing. "Melania rules the roost," the book claims.
The president and his wife attended Easter service Sunday at Bethesda-by-the-Sea, an Episcopal church in Palm, Beach, Florida, near the president's Mar-a-Lago resort. They were joined by first daughter Tiffany Trump, the president's daughter from his second marriage. Trump married Melania, his third wife, at the church in 2005. The family often celebrates holidays such as Easter and Christmas at Bethesda-by-the-Sea.
The first lady had been under scrutiny in recent months as adult film star Stephanie Clifford, whose stage name is Stormy Daniels, has detailed her alleged affair with the president around the time Melania was giving birth to her now 12-year-old son, Barron Trump. In February, the Los Angeles Times published an article headlined "How much more humiliation can Melania Trump take?" That same month, CNN published an article that asked, "Why does Melania stay?"
Melania rarely grants interviews and, unlike her husband, has shied away from media attention. On Monday, she is expected to host the annual White House Easter Egg Roll in Washington, with little fanfare. But she has urged the public in the past to see her as more than Donald Trump's wife.
"People think and talk about me like, 'Oh Melania, oh poor Melania,'" she told CNN in a 2016 interview. "Don't feel sorry for me. I can handle everything."