First Lady Melania Trump Named an Ambassador to Slovenia. It Didn't Work Out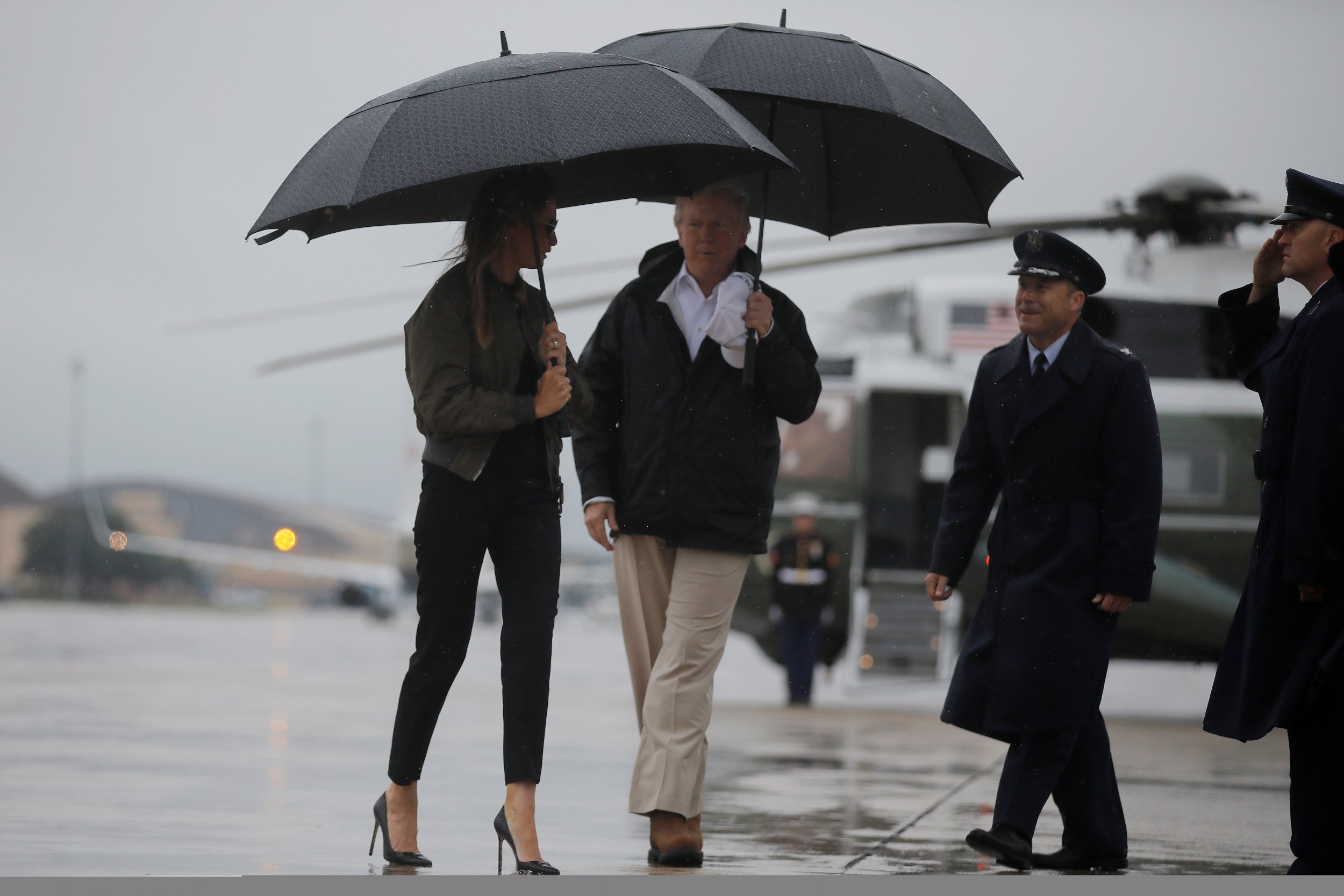 Kelly Roberts, first lady Melania Trump's pick to be U.S. ambassador to her homeland of Slovenia, withdrew her name from consideration for the position, according to several reports. Two sources familiar with the matter indicated that Roberts, chief operating officer of the Mission Inn in Riverside, California, opted to remove her name due to the divestiture of her assets, Politico reported.
The first lady helped select Roberts because she believed that a businesswoman would best fit the role of the U.S. in the European nation. Roberts initially requested an ambassadorship to other countries but agreed to take the diplomatic post at Trump's insistence. Despite not being formally nominated, Roberts started her background check process, a step required for senate confirmation. According to Politico, she then submitted a letter requesting her withdrawal prior to starting her ambassador training.
Roberts and her husband, Duane Roberts, are prominent Trump and GOP supporters, The Hill reported. Both have donated $1.2 million to Republican candidates in the 2016 election cycle and $50,000 to President Donald Trump's super PAC, Great America PAC, in October 2016.
Roberts stood out from a dossier of potential candidates to take the ambassadorship, according to a report by New York magazine. Roberts has taken an active role in the management of the historic hotel since 1992. Before she and her husband purchased the inn, Duane Roberts built his fortune by creating the frozen burrito, the magazine added.
The first lady's deep interest in filling the ambassador post is in direct contrast with the low profile she maintained during the first months of the Trump administration. Many questioned at the time whether she would assume an active role since she did not move into the White House right after her husband took office in January. Instead, she decided to stay in the family's Manhattan penthouse until their 10-year-old son, Barron, completed his school year.
Melania Trump's decision to stay in New York drew criticism because taxpayers had to foot her security bill. A Change.org petition was created in March asking the first lady to move to the White House or pay her security costs from her own pocket. The New York Police Department estimated costs between $127,000 and $146,000 per day to protect the first lady and her son, The New York Times reported.
Delays in appointing vital staffers to her office also posed a hurdle in carrying out her duties as first lady, NBC News reported in February.