First Liberty Appeals Denial of Tax Exemption for Group Alleged to Have Republican Ties
Christian legal organization First Liberty Institute is appealing the recent denial by the IRS to grant tax exemption status to a Texas Christian group that the federal agency alleges supports the Republican Party.
In May the IRS denied 501(c)(3) status to the Texas-based prayer group Christians Engaged because it encourages its members to vote for state and national leaders. The federal agency specifically noted in its rejection that the group supports Republican candidates.
In its letter, IRS Director of Exempt Organizations Stephen A. Martin concluded the group does not qualify as an organization described in IRS Section 501(c)(3) because it is not operated exclusively for religious and educational purposes. Specifically Martin noted, "You are engaged in prohibited political campaign invention" and "You are also not operated exclusively for one or more exempt purposes...because you operate for a substantial non-exempt private purpose and for the private interest of the 'D party.'" The "D party" is a reference to the Republican Party, according to a "legend" provided at the top of Martin's letter to the religious group.
Martin also contends, "While you educate voters on what the Bible says about issues, your educational activities are not neutral. The topics typically are affiliated with distinct candidates and specific political party platforms."
Created in 2019, Christians Engaged is led by president Bunni Pounds, a former Republican congressional candidate who lost in a primary runoff for Texas' 5th District in 2018. Its vice president Traycce Bradford is the former president of both the Texas Eagle Forum and Dallas Eagle Forum, grassroots organizations that are "unashamedly pro-life and stand on strong conservative and morally-bound principles." Republican Rep. Michael Cloud is an advisory board member.
Texas officials already recognize the group as tax-exempt.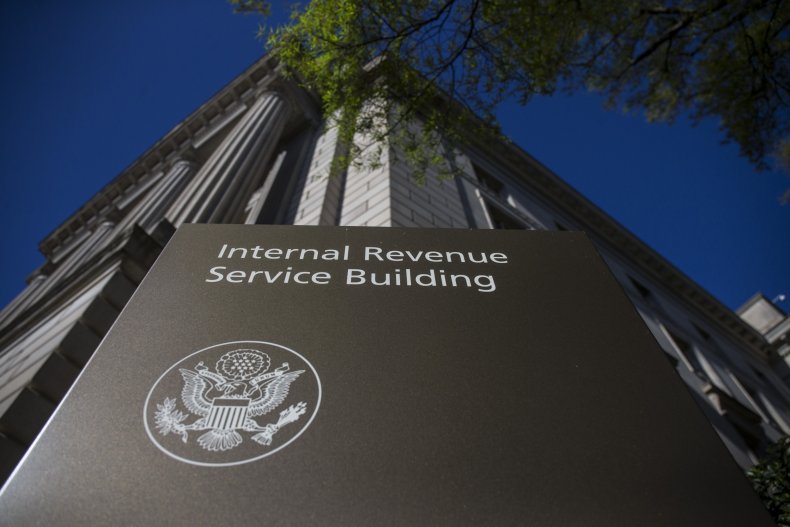 On Wednesday, Martin's letter was made public by First Liberty Institute, which in turn submitted a letter of appeal. The Plano, Texas-based public interest law firm specializes in religious freedom litigation.
In its letter, First Liberty said Martin is wrong in his assessment that the religious group doesn't meet the operational test by 1) inventing a non-existent requirement that exempt organizations be neutral on public policy issues; 2) incorrectly concluding that Christians Engaged primarily serves private, nonexempt purposes rather than public, exempt purposes because he thinks its benefits overlaps with the Republican Party's policy positions; and 3) he violates the First Amendment's Free Speech, and Free Exercise, and Establishment clauses by engaging in both viewpoint discrimination and religious discrimination.
On the group's website home page, the nonprofit "exists to awaken, motivate, educate, and empower ordinary believers in Jesus Christ to: pray for our nation and elected officials regularly and vote in every election to impact our culture."
It also describes itself as "educational, Christian, and non-partisan."
In his letter, Martin noted the group "educates individuals on how to choose between 'imperfect candidates,' urging members to look at what the candidate says about the issues and see if their beliefs align with the Bible."
"While you educate voters on what the Bible says about issues, your educational activities are not neutral," he wrote. "The topics typically are affiliated with distinct candidates and specific political party platforms."
However, First Liberty Counsel Lea Patterson told Newsweek,"If the IRS thinks biblical teachings are Republican, it could discriminatorily exclude many Christian organizations from tax exempt status, even churches that regularly teach the Bible.
Added Patterson, "We will work through the IRS appeal process to ensure that Christians Engaged and other religious nonprofits do not face IRS discrimination, but, if necessary, we will take this to court."
In her appeal letter, Patterson wrote, "Only a politicized IRS could see Americans who pray for their nation, vote in every election, and work to engage others in the political process as a threat. The IRS violated its own regulations in denying tax-exempt status because Christians Engaged teaches biblical values."