First Moderna Approval Came a Week After Pfizer's, Booster Shots Could Take Longer
Moderna's COVID-19 vaccine rolled out a week after Pfizer's received approval, but there will be a wider gap between when the different vaccines' third doses are available.
Experts have been exploring the need for a COVID-19 vaccine booster dose to fight back against the waning immunity to the virus that occurs over time. The Food and Drug Administration (FDA) approval of Pfizer's booster is enabling certain adults to boost their immunity, but since you can't currently mix and match vaccines, people are eagerly awaiting approval for Moderna and Johnson & Johnson's booster doses.
It's unclear when that approval will come or who the FDA will recommend to get the Moderna and Johnson & Johnson boosters. But it could come within weeks, according to Dr. Anthony Fauci, director of the National Institute of Allergy and Infectious Diseases. He told NBC's Meet the Press last week that data on the third Moderna shot and second Johnson & Johnson shot is "literally a couple to a few weeks away."
"We're working on that right now to get the data to the FDA so they can examine it and make a determination about the boosters for those people," Fauci said.
Moderna applied for its original Emergency Use Authorization (EUA) in November, a week after Pfizer submitted its application. The company then received its EUA a week after Pfizer, rolling out on December 18 and December 11 respectively.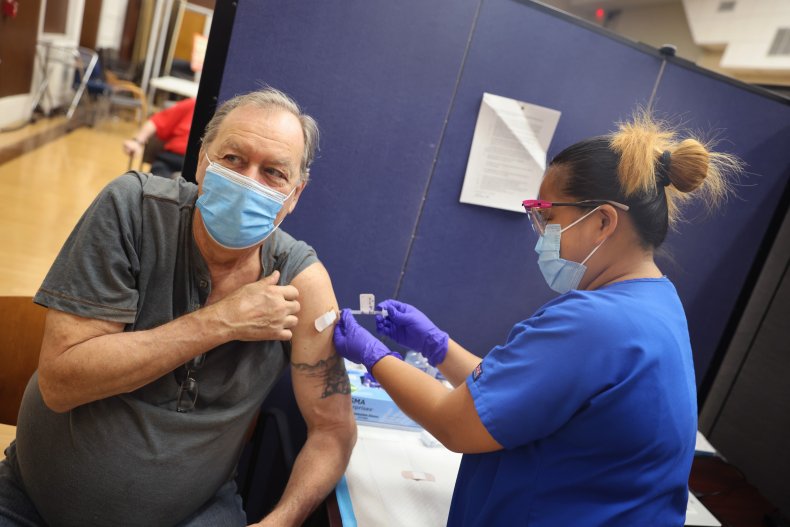 However, it took Moderna a little longer than Pfizer to seek authorization to administer its COVID-19 vaccine as a booster shot. Pfizer announced on August 16 that it submitted its initial data to the FDA for booster doses and Moderna followed about two weeks later, on September 1. Given that there was an additional week gap between the two companies requesting approval, it's reasonable that it could take a little longer for the FDA to authorize Moderna's booster doses.
If the FDA follows the same timeline for Moderna as it did for Pfizer, approval could come the second week of October. However, that's far from guaranteed as the process requires a group of people to review data and make determinations based on information that's presented to them.
It's possible Moderna's booster will only be available for select populations, as has been the case with Pfizer's. The FDA's EUA only allows for booster doses to be administered to people who are at least 65 years old or are at least 18 years old and at high risk of developing severe disease or are frontline workers.
Johnson & Johnson's vaccine was the last to receive an EUA, which was granted in February, as it was the last to submit the request. The company recently announced that data shows its one-dose vaccine has "strong and long-lasting protection" against the virus, but a booster shot could be beneficial.
Newsweek reached out to Johnson & Johnson for comment on the status of its application for a booster dose but did not receive a response in time for publication.
Fauci told Meet the Press host Chuck Todd that he believed the rollout of the Modern and Johnson & Johnson's boosters would happen within weeks, not months. He acknowledged that much of the discussion has been on Pfizer, which a plurality of Americans have received, and that people who received Moderna or Johnson & Johnson's vaccine may feel "left out in the narrative."
However, he denied that was the case "in reality" and said officials are paying "strong attention" to all of the vaccines that have received an EUA.
"They're not being left behind by any means," Fauci said.