First Photo of Matt Damon on Set of New 'Bourne' Movie Released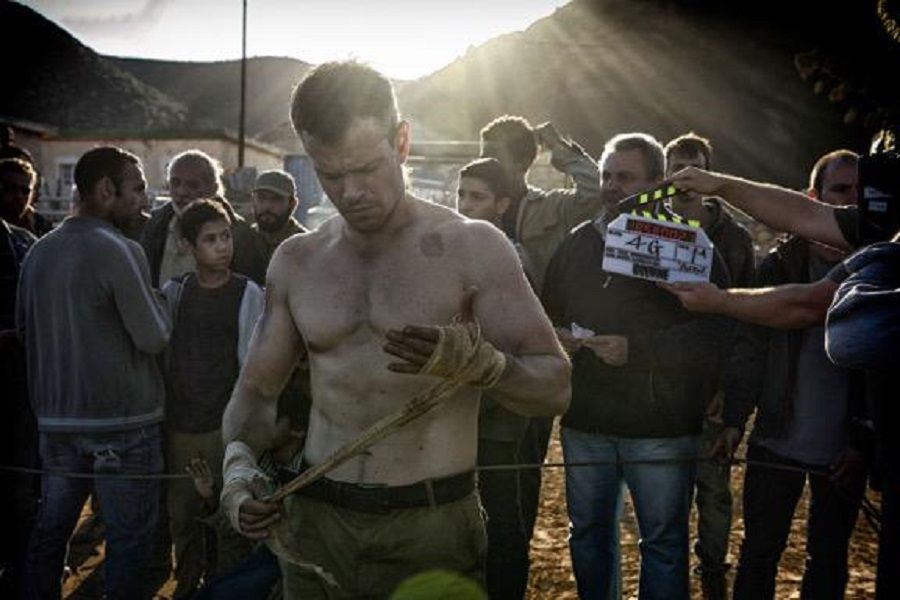 Proof that the as yet untitled Bourne sequel is officially under way emerged on Tuesday night when producer Frank Marshall posted a photograph of Matt Damon on social media. Marshall tweeted the topless photograph of Damon, who stars as main character Jason Bourne, tying a cloth around his hand while on set.
The Bourne series is based on Robert Ludlum's bestselling spy fiction thrillers which tell the story of Jason Bourne—a man with remarkable survival abilities but who suffers from retrograde amnesia—as he seeks to discover his true identity. After Ludlum's death in 2001, thriller author Eric Van Lustbader continued the series, and has gone on to write an additional 10 books, with the latest set to be released next June.
The latest film, which is due for release in July 2016, is the fifth installment of the Bourne series and will see the return of director Paul Greengrass, who has previously directed two of the films in the series. Damon and Greengrass last worked together on 2007's The Bourne Ultimatum but both stepped away from the series after the film's completion. The fourth film was therefore touted as a spinoff and focused on an assassin, Aaron Cross, played by Jeremy Renner, rather than Bourne himself.
Damon and Greengrass have now returned to the franchise—and co-written the script, along with Christopher Rouse—with many fans celebrating their return. Julia Stiles will once again take up her role as covert agent Nicky Parsons, while Vincent Cassell will be playing the villain.