The First Photos of 'The X-Files' Reboot Give Us Something to Believe in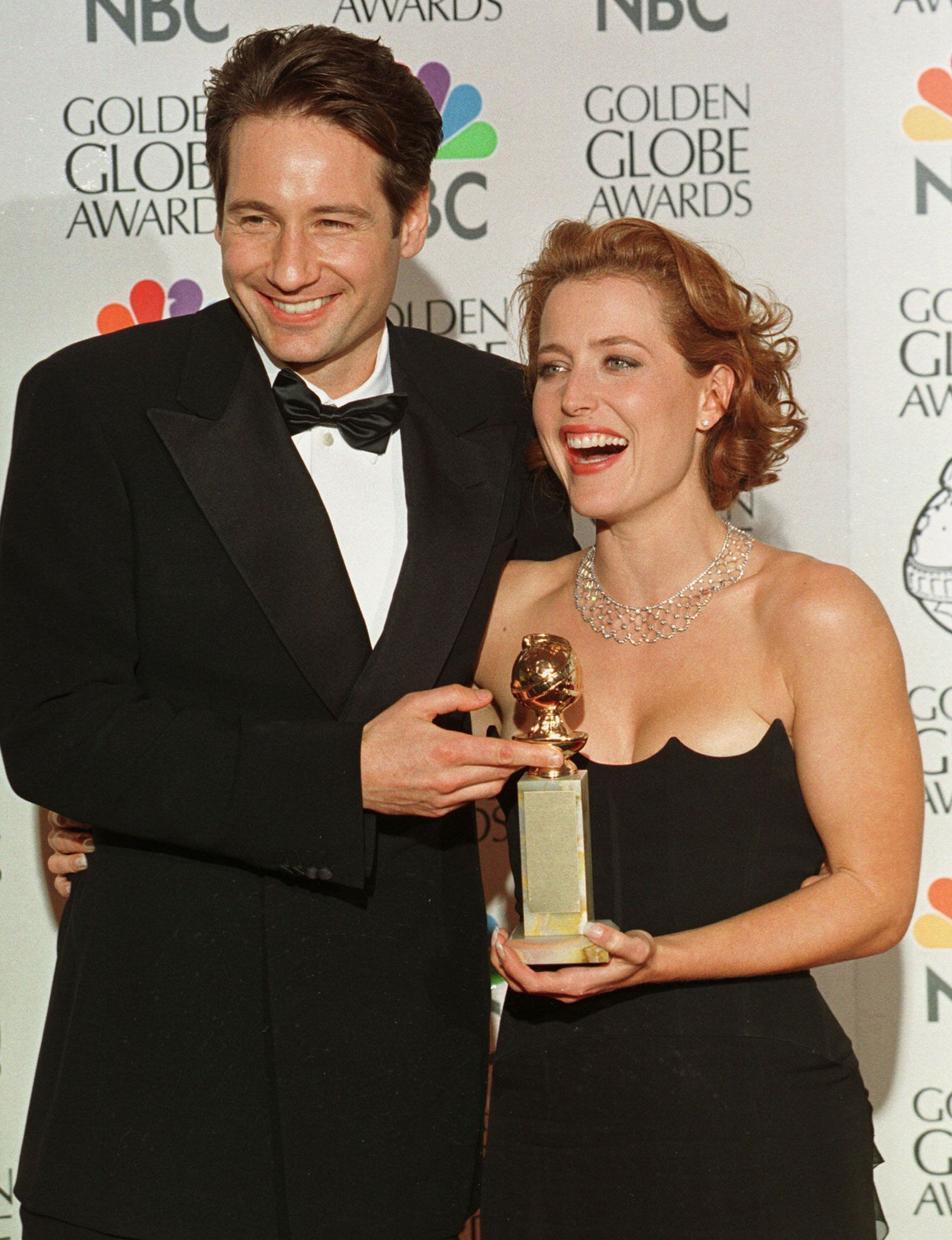 Given SCOTUS's socially progressive week, there's a lot to believe in when it comes to America. Add The X-Files to that list: The cult series, which is returning to FOX in January 2016 after previously wrapping its nine-year run in 2002, shared select photos, new cast information and the first script from the forthcoming reboot in Entertainment Weekly's July cover story.
X-Files stars Gillian Anderson and David Duchovny are resuming their iconic roles as Dana Scully and Fox Mulder, respectively: two FBI agents digging their canines into all that's paranormal. Also reprising their roles are Mitch Pileggi, as Walter Skinner, and William B. Davis, who played the taciturn Smoking Man. The photos reveal that The Americans' Annet Mahendru will join the cast as Sveta, a woman "who believes she's regularly abducted by aliens," as well as Community's Joel McHale. His role is that of Tad O'Malley, "the anchor of a popular conservative Internet news network who becomes an unlikely ally for Mulder." Spooky!
In addition to the photos, the first episode of The X-Files's forthcoming six-episode run will be entitled "My Struggle," suggesting that director and writer Chris Carter might have been pretty into Karl Ove Knausgaard's epic novel series of the same name while he was penning Scully and Mulder's return.
Of course, The X-Files's influence on culture has been writ so large that it's practically immeasurable. As time went on in its run, the show became less about the occult and more so a commentary on security, access and secrecy (and is especially salient if you watch it today, but only if you ignore some of the cringeworthy special effects). And, of course, Scully and Mulder's charged relationship.
What with the series is returning after 14 years of landmark technological progress, it will be interesting to see how it grapples with the social media explosion in relation to Mulder and Scully's pursuit of the truth. As Gillian Anderson told Newsweek earlier this year, the truth is out there—but probably not on Twitter.