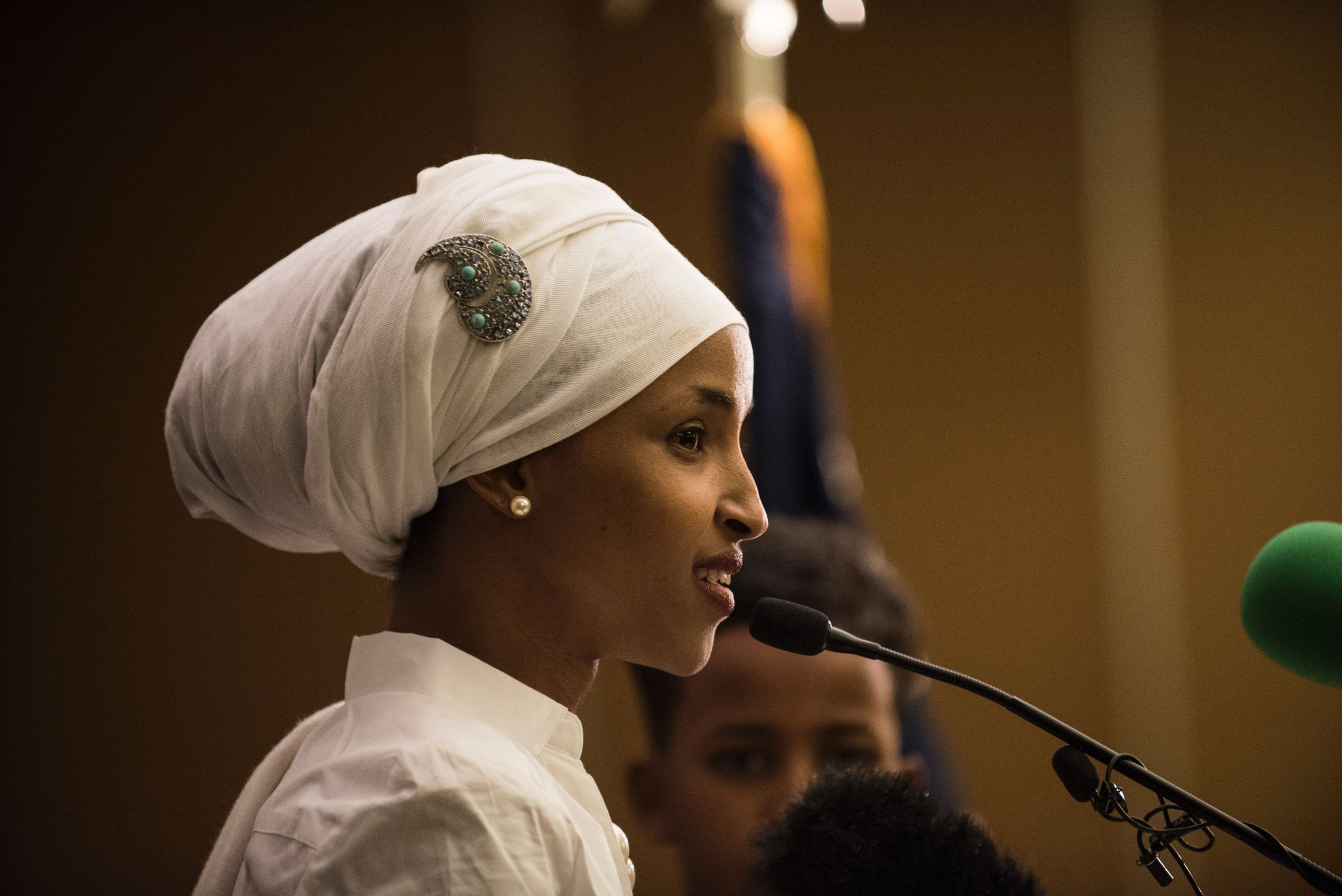 The first Somali-American lawmaker to be elected in the United States has said she was harassed by a taxi-cab driver after leaving a training day at the White House in Washington, D.C. with the cabbie comparing her with the Islamic State militant group (ISIS).
Ilhan Omar won a seat in the Minnesota state house of representatives in November's election, and told Minnesota Public Radio that she intended to be a "voice for the marginalized," including the state's Muslim community.
Omar, 34, escaped from Somalia following the outbreak of civil war in the early 1990s, and spent four years in a Kenyan refugee camp before moving to the United States.
In a Facebook post on Wednesday, Omar said that she had been harassed by the taxi driver in Washington after a policy workshop at the White House. Omar said the cab driver had "called me ISIS" and threatened to remove her hijab.
Responding to a comment on the post, Omar said that she would report the incident to police once she had returned to her home city of Minneapolis, saying she felt uncomfortable that the driver knew where she was staying in Washington.
Omar, a Democrat, was elected just days after U.S. President-elect Donald Trump criticised the Somali community in Minnesota. Trump promised to crack down on what he described as "faulty refugee-vetting" practices that had allowed large numbers of Somali refugees to settle in Minnesota, some of whom were "joining ISIS," according to the president-elect.
Around 76,000 Somalis live in the United States, with the highest concentration in Minneapolis, according to the 2010 U.S. census. A Somali American man in Minnesota, Hamza Ahmed, was sentenced to 15 years in prison in November for conspiring to support ISIS; Ahmed is part of a group of nine in the state who were convicted to giving their support to the militant group.