First-time Buyers at Disadvantage as Housing Prices Surge
The U.S. housing market has rebounded from the low hit last spring during the worst of the coronavirus pandemic, the Department of Housing and Urban Development reported.
Sales of new and existing houses are driven by low mortgage rates and a desire by many to leave cities for the suburbs.
The robust housing market underscores the growing split between those who could work from home during the pandemic and remained employed, and those who couldn't, and didn't. Lean housing inventories have led to bidding wars in many markets, pricing many first-time buyers out of the market.
"We have clearly seen a bifurcated outcome in the housing market," Lawrence Yun, Ph.D., chief economist at the National Association of Realtors in Washington, told Newsweek. "People who can work from home or have exposure to the stock market have done well in 2020, but those in the front lines at restaurants, hotels and grocery stores who tend to be renters have not."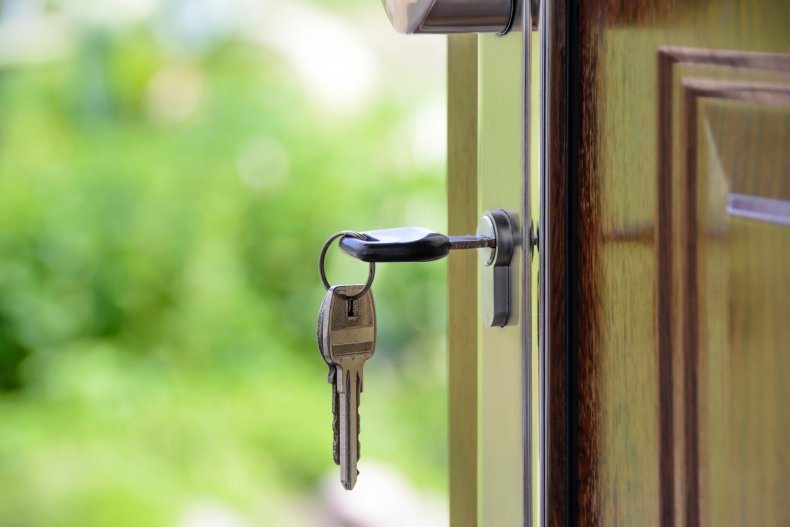 He attributed strong sales to low mortgage rates and the ability of many to work from home.
The annual percentage rate for a 15-year fixed mortgage is about 2.30% and about 2.39% for a 30-year fixed mortgage. Competition is fierce and lower rates may be available. Mortgage rates are at their lowest level since 1971 when the Federal Home Loan Mortgage Corporation, known as Freddie Mac, a government-sponsored enterprise, began tracking them.
In March, the U.S. Federal Reserve, the nation's central bank, cut interest rates to 0% to 0.25% as part of its effort to stabilize the economy and encourage consumer spending.
"The market is hot," Yun said. "This is remarkable during the pandemic and a still high unemployment rate. The housing market is seeing strong buyer activity with solid price appreciation."
Yun expects the housing market to remain strong in 2021 because interest rates are likely to remain low. He believes employment will rebound with the development of effective COVID-19 vaccines, further increasing housing demand.
"I anticipate more housing inventory, especially in single family homes, and more inventory means more home sales," he said.
Yun said prospective buyers should stay within budget and consider a house in the outer suburbs – especially if work-from-home becomes a permanent feature in many jobs.
Many hourly workers lost their jobs last spring and the unemployment rate peaked at 14.7% in April, up from February's pre-pandemic low of 3.5%. The current unemployment rate is 6.7%, and the number of initial jobless claims increased last week as the number of new Covid-19 infections rose, the U.S. Labor Department reported.
New home construction beat analysts' estimates and rose to a nine-month high in November, the U.S. Census Bureau reported. Residential starts increased 1.2% to 1.547 million annualized rate from 1.527 million in October. The consensus estimate was 1.535 million new home starts. In October, home sales rose for the fifth consecutive month and continued one of the strongest runs in the market for several years, HUD said.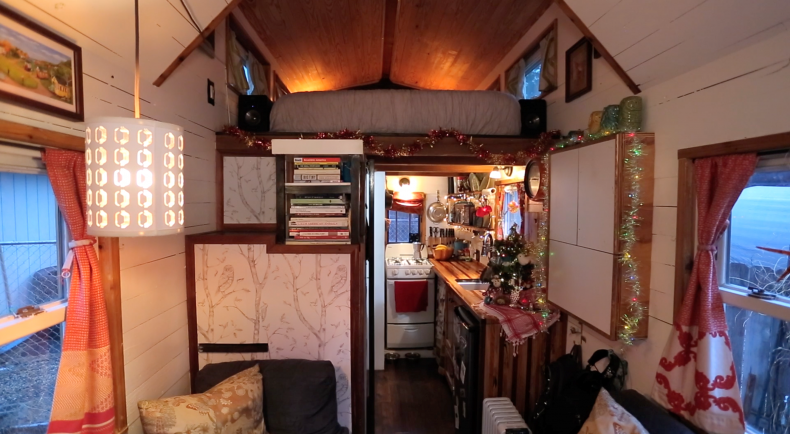 A shortage of existing homes for sale has boosted demand for new construction. That could spur additional hiring in the construction industry and increased spending on materials, boosting employment throughout the supply chain.
The S&P Homebuilders Select Industry Index is up about 29.99% this year compared with about 13.93% for the S&P 500, a measure of 500 large companies listed on U.S. exchanges. Stocks of major homebuilders, including D.R. Horton, Lennar, PulteGroup and Toll Brothers have recovered from last spring's lows and are approaching the strong valuations reached before the pandemic hit.
Purchases of new houses dipped 0.3% in October, to 999,000 units from September's upward revision of 1.002 million. However, October's sales were 41.5% higher than the same month a year ago, HUD reported. Sales of existing houses increased for the fifth consecutive month and remained on their strongest pace since February 2006.
The National Association of Realtors said sales of single-family homes, townhouses, condos and co-ops increased 4.3% to 6.85 million units from the September's upwardly revised number of 6.57 million, and were 26.6% higher than a year earlier.
New home sales are based on signing a purchase agreement while existing home sales are based on contract signings.
Construction of new single-family houses reached their highest level since April 2007, increasing 6.4% in October to 1.179 million. New starts were up 29.4% from a year earlier. But multifamily housing, or those with 5 or more units, declined 3.2% to 334,000 and were down 19.9% from a year earlier, the federal government reported. However, HUD cautioned that the multifamily housing market is often volatile, making it hard to spot a trend.
The S&P CoreLogic Case-Shiller U.S. National Home Price Index showed a 7.0% annual gain in September, up from 5.8% in August. A 20-city composite showed a 6.6% year-over-year increase, up from 5.3% the previous months. Phoenix led with an 11.4% year-over-year price increase, followed by Seattle of 10.1% and San Diego with 9.5%.
"The strength of the housing market was consistent nationally – all 19 cities for which we have September data rose, and all 19 gained more in the 12 months ended in September than they had done in the 12 months ended in August," Craig Lazzara, Managing Director and Global Head of Index Investment Strategy at S&P Dow Jones Indices, said in a report.
"A trend of accelerating increases in the National Composite Index began in August 2019 but was interrupted in May and June, as COVID-related restrictions produced modestly-decelerating price gains," the report said. "Our three monthly readings since June of this year have all shown accelerating growth in home prices, and September's results are quite strong."