First Trailer Released for 'The Martian'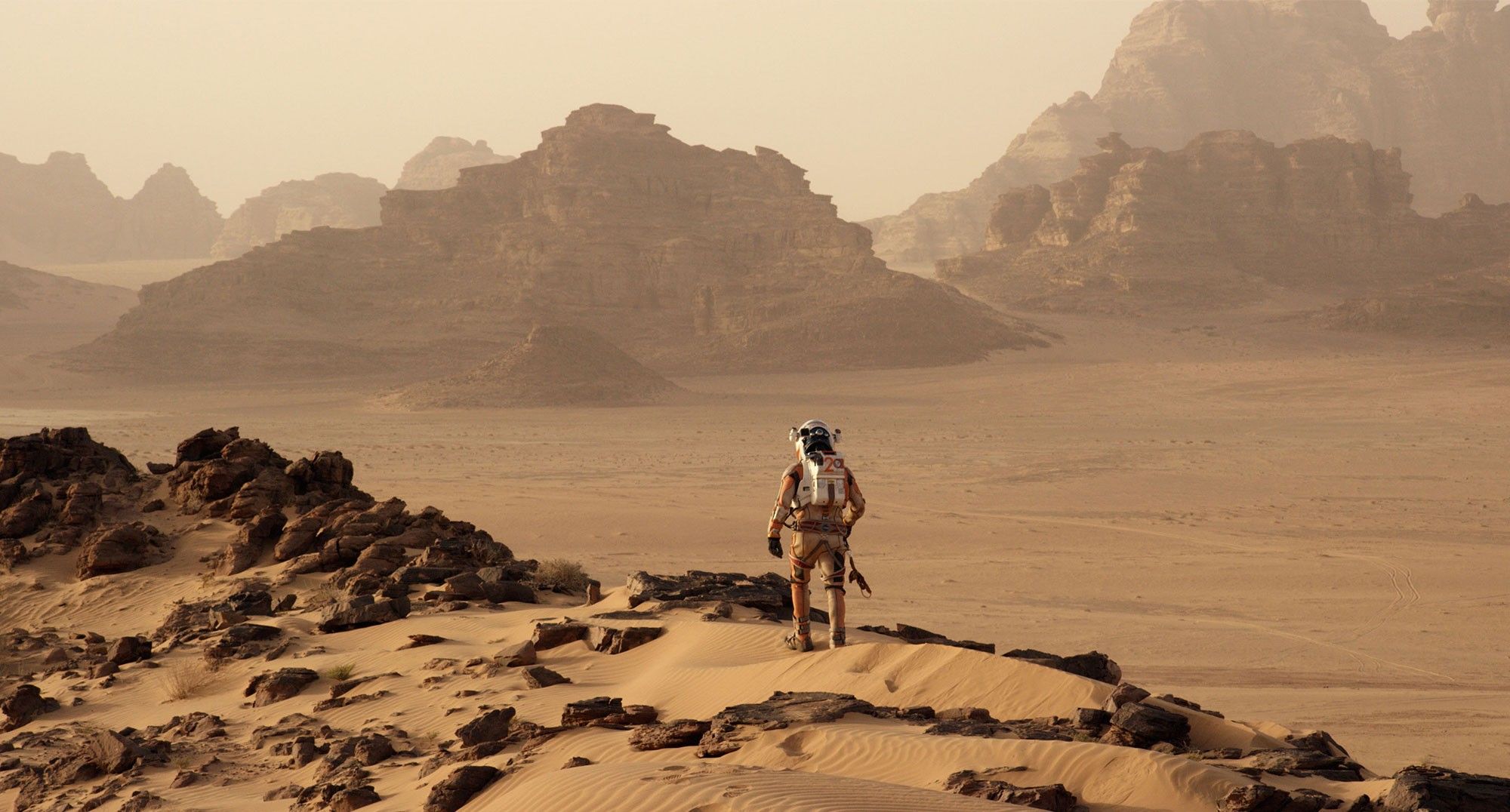 The first trailer for Ridley Scott's much-anticipated The Martian dropped today, and it looks as exciting as expected. The film, which hits theaters November 25, is based on the 2011 best-selling novel by Andy Weir, and it stars Matt Damon as Mark Watney, an astronaut presumed dead and left stranded on Mars. It follows Watney as he attempts to survive while awaiting rescue, which he suspects could take four years to reach him.
The film co-stars Jessica Chastain, Kristen Wiig and Donald Glover, so if The Martian is anything like Scott's other films, we might reasonably expect Wiig to bloodily emerge from some guy's chest cavity.