First Transgender State Lawmaker Danica Roem Dedicates Her Win To 'All the Misfits'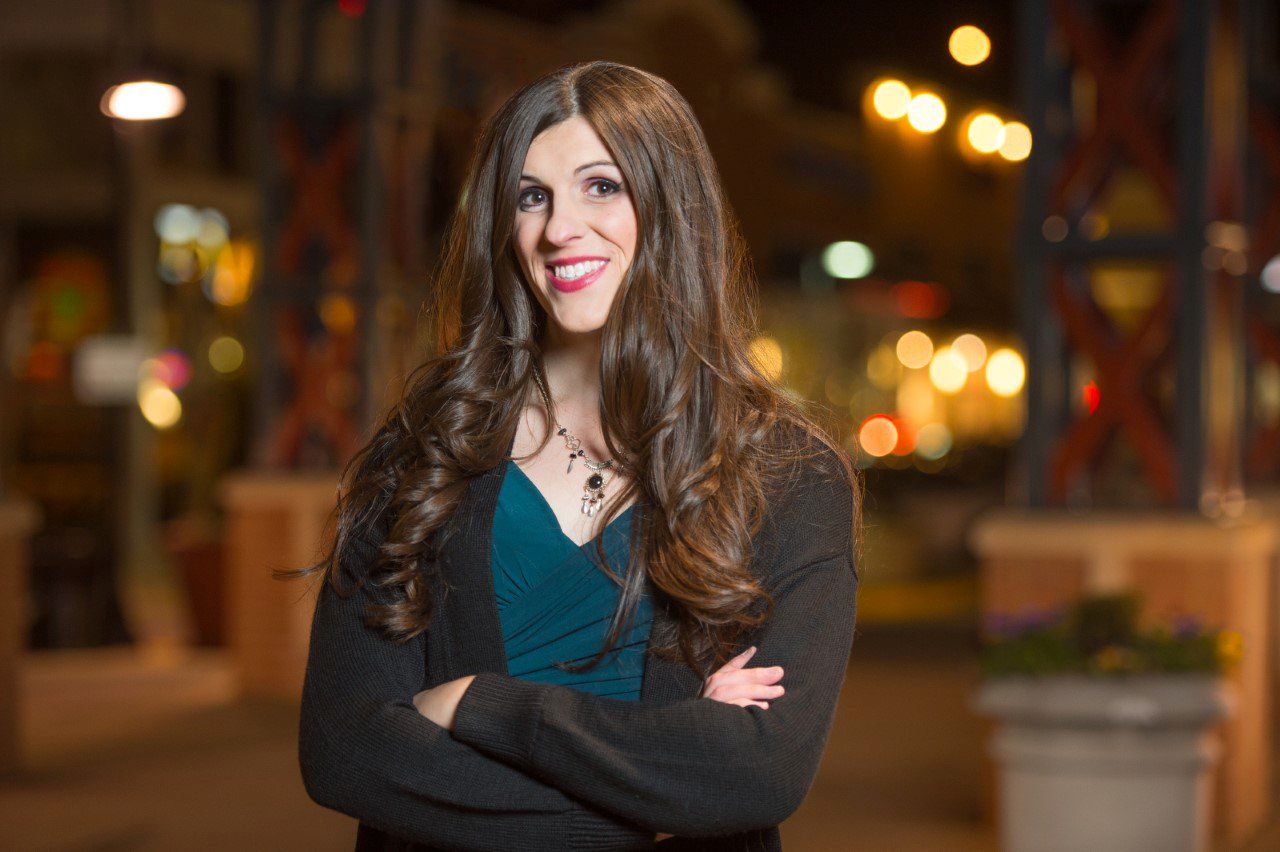 Updated | History was made in Virginia's state election Tuesday as Democrat Danica Roem became America's first openly transgender state lawmaker and beat a long-serving incumbent in her district who had written an anti-transgender bathroom bill.
Early this year incumbent Republican Bob Marshall sponsored a bill to limit the bathrooms transgender people can use based on their sex at birth.
States across the country have introduced or passed similar bills, and early this year President Donald Trump rolled back Obama era federal rules that let transgender school students use the bathroom of their choice. Civil rights and LGBT rights groups have called bathroom bills regressive and anti-transgender.
Roem, a Democrat, took 54.14 percent of the vote to Marshall's 45.46 percent, according to the Virginia Department of Elections. Marshall was one of the most conservative and longest serving members of the Virginia House of Delegates, having been in office more than 20 years.
"To every person who's ever been singled out, who's ever been stigmatized, who's ever been the misfit… This one's for you," Roem said during her victory speech at the Prince William County Democratic Committee victory party as her supporters cheered.
"I believe in building up our infrastructure instead of tearing down each other," Roem said, who was the subject of negative ads run during the campaign targeting transgender issues. "This election has to prove, nation wide that discrimination is a disqualifier," she said. "We can't get lost in discrimination."
Roem ran a campaign pushing for higher teacher pay in Prince William County district's schools, improving the job market, and fixing long-standing traffic problems on the local Route 28 highway.
Read more: President Trump was the biggest loser of Tuesday's elections
Roem's win was part of a big night for Democrats as they took all three statewide races. Republican gubernatorial candidate Ed Gillespie, who was promoted by President Trump, lost out to Democrat Ralph Northam by nearly nine points.
Gillespie ran a campaign that had echoes of Trump's message, focussing on immigration and gang violence by the street gang MS-13. A senior aide to Gillespie on the campaign told CNN that the Virginia election was "a referendum on Donald Trump."
Trump distanced himself from Gillespie in a tweet late Tuesday that said he "did not embrace me or what I stand for."
Democrats secured 13 of the 17 seats they need to get a majority in Virginia's legislature. If they get the other four, it will be the first time in two decades.
"It really is an unprecedented result we're seeing," House Democratic Caucus Leader David Toscano told the Associated Press.
"Obviously, tonight was a difficult night and the outcome is not what anyone expected," said Matt Moran, spokesman for the House Republican Caucus, in a statement after the results began to be posted.
Updated: This article has been updated to correct the number of years Bob Marshall was in office.