First U.S. Polio Case Detected in Nearly a Decade: How Virus Transmits
The first case of polio in the U.S. in nearly a decade has been detected in New York, according to health officials.
The New York State Department of Health (NYSDOH) announced on Thursday that the case was found in Rockland County and it has been confirmed by the Centers for Disease Control and Prevention (CDC), which has reported the last case of polio in the U.S. in 2013.
"Today NYSDOH notified NYers of a case of polio in Rockland County, identified through sequencing at Wadsworth, confirmed by @CDCgov," the department tweeted. "We will continue to investigate, respond, & protect communities through vaccine clinics."
State officials said that the Rockland County case showed "revertant polio Sabin type 2 virus," indicating that the person appeared to have a vaccine-derived strain of the virus from someone who got the oral polio vaccine, which is available in other countries but is no longer authorized or administered in the United States.
"This suggests that the virus may have originated in a location outside of the U.S. where OPV is administered, since revertant strains cannot emerge from inactivated vaccines," New York health department added.
Meanwhile, the New York acting Commissioner of Health Dr. Mary Bassett said in a statement: "Based on what we know about this case, and polio in general, the Department of Health strongly recommends that unvaccinated individuals get vaccinated or boosted with the FDA-approved IPV polio vaccine as soon as possible."
The NYSDOH said that those who are already vaccinated against polio are at lower risk of contracting the virus since the polio vaccine has long been part of the CDC's childhood immunization schedule and is required by NYSDOH for all school-age children.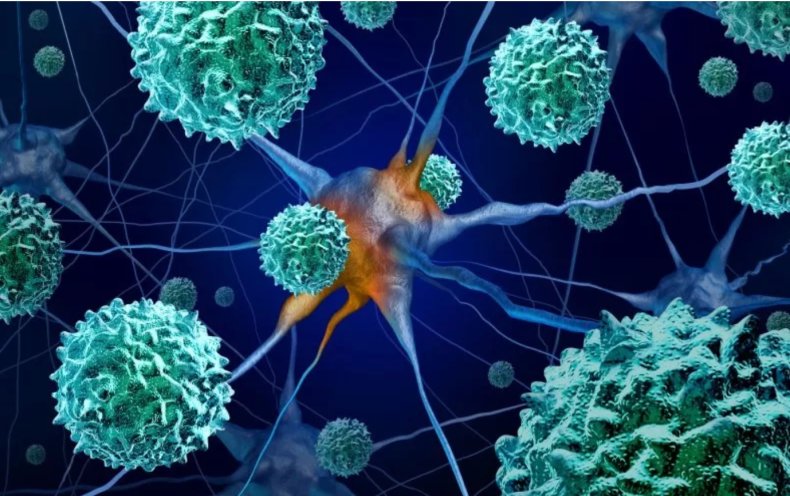 "However, individuals who are unvaccinated, including those who are pregnant, those who have not completed their polio vaccine series previously, or community members who are concerned they have might have been exposed, should get vaccinated by Rockland County—who will be hosting local vaccine clinics—or partnering health agencies and providers in the area. Individuals who are already vaccinated but are at risk of exposure should receive a booster," the NYSDOH said in the statement.
The Manhattan Borough President Mark Levine also urged vaccinations, tweeting Thursday afternoon the number of those unvaccinated against this disease "has crept up in recent years, including in NYC."
How Polio Spreads
Officially discovered in 1908, polio is a virus that has been can be extremely contagious and typically spreads through personal contact. The disease affects the nervous system and causes muscle weakness, and can be spread by a person who is not sick, according to the NYSDOH.
The health state department identifies polio as a "virus [that] typically enters the body through the mouth, usually from hands contaminated with fecal matter of an infected person. Respiratory and oral-to-oral transmission through saliva may also occur."
It starts to spread around when a person doesn't wash their hands properly after using the toilet and then further touches water or food.
Polio symptoms include fatigue, fever, headache, stiffness, muscle pain and vomiting. It can take up to 30 days for symptoms to show, according to the state department.
In June, a polio vaccine warning was announced in the United Kingdom after the virus was detected in sewage samples gathered in east and north London during routine surveillance. Citizens were urged to keep up to date with vaccinations.
Polio Cases in The Past
Polio cases in the U.S. decreased dramatically in the late 1950s and early 1960s when vaccination programs were introduced in 1955, according to the health state department. The last naturally occurring cases of polio in the United States were in 1979.
The U.K. became free from polio in 2003 after routine vaccination was introduced in 1956. The last case of "wild polio" was detected in 1984.
Update 7/21/22, 3:15 p.m.: The story has been updated to include additional information.