First Uterus Transplant in U.S. Failed Because of Yeast Infection, According to Cleveland Clinic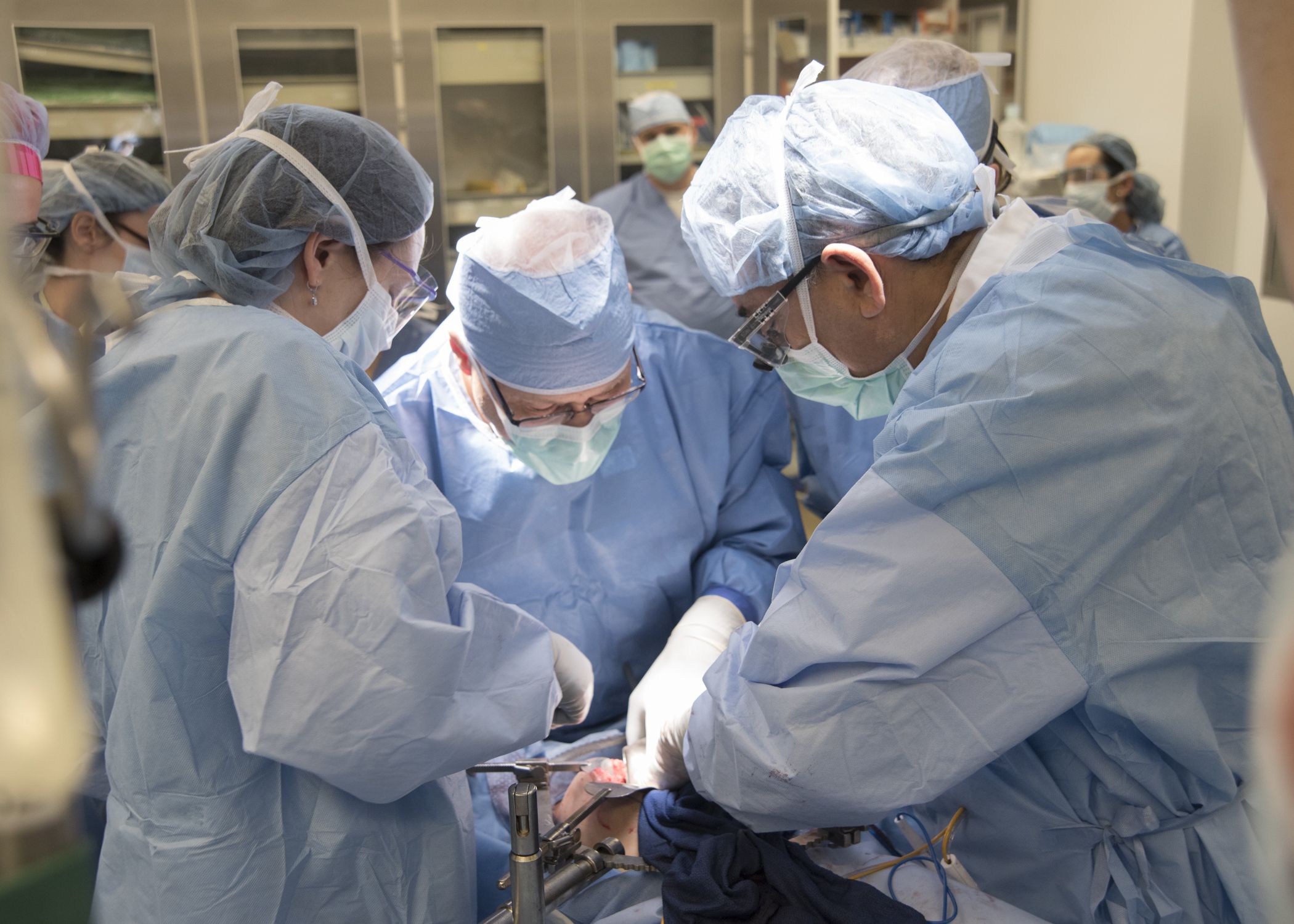 New information on the Cleveland Clinic's failed uterus transplant emerged this week. In a statement issued Friday, the hospital said a common yeast infection (Candida albicans) "compromised the blood supply to the uterus, causing the need for removal."
Candida albicans is a type of fungus that is naturally found in the vaginal microbiome. However, illness and some medications—especially antibiotics—can disrupt the balance and diversity of microbes in various parts of the body, including the vagina. This can lead to a yeast overgrowth and infection. Yeast infections, universally dreaded by women, are easily and effectively treated with a prescription antifungal medication.
However, according to the New York Times, yeast infections are much more difficult to control in transplant patients because the drugs used to prevent organ rejection make it harder for the immune system to fight off infections.
The breakthrough nine-hour surgery was successfully performed at the Cleveland Clinic on February 24 for the first time in the U.S. The following day, the Cleveland Clinic staged a dramatic press conference to discuss details of the procedure, which provides a way for women who lack a uterus at birth or have lost their uterus due to illness or injury to become pregnant. The 26-year-old patient received a uterus from a deceased donor. Initially, the hospital reported the patient was in stable condition. However, two weeks after the surgery, her physicians were forced to remove the organ.
The patient, then identified as "Lindsey," issued a written statement on March 9, following the surgery to remove the transplanted organ: "I just wanted to take a moment to express my gratitude towards all of my doctors. They acted very quickly to ensure my health and safety. Unfortunately I did lose the uterus to complications. However, I am doing okay and appreciate all of your prayers and good thoughts."
Uterus transplantation has been performed with positive outcomes elsewhere. Physicians at the University of Gothenburg in Sweden conducted the surgery on nine women and used live donors (some of the organs were provided by patients' mothers). Of the group, two required removal. Five of the women who underwent the procedure have become mothers. According to the Times, several U.S. medical centers plan to try the surgery, including Baylor University Medical Center in Dallas, Brigham Women's Hospital in Boston and Nebraska Medicine in Omaha.
Officials from the Cleveland Clinic said on Friday they are conducting an ongoing investigation and reviewing all data regarding the case. The physicians involved plan to use this information to modify the protocol to prevent the same complications from occurring in the future. "The health of our patient is and has always been our primary concern," reads the statement.