First Virtual Democratic Convention Draws Lackluster Audience, Falling 22 Percent From 2016
It appears the decades-long tradition of tuning into the three major broadcast networks to watch political conventions has lost its luster. Thankfully for Democrats, cable picked up some of the slack during their National Convention, which ended Thursday night with Joe Biden accepting his party's nomination for president.
Still, the numbers aren't pretty.
An average of 6.9 million people tuned into ABC, NBC and CBS to watch the affair each of the four nights, down a dramatic 40 percent from four years ago, even as party leaders and the media gave the first-ever virtual political convention high marks.
The drop in the audience came despite the fact that roughly 16 fewer hours of content was available in 2020 compared with 2016, so the audience was presumably less fragmented this time around.
Cable, however, drew an average of 13.17 million each night, down a respectable 7 percent from four years ago. Therefore, according to preliminary Nielsen data, the per-night average was 20.05 million for the six major channels covering the convention, off 22 percent compared to 25.6 four years earlier when Hillary Clinton was the nominee.
Due to the pandemic, the virtual convention took on an "infomercial format" that was bound to dent audience enthusiasm, said John Pitney, professor of American politics at Claremont McKenna College.
"Any in-person convention has the potential for unexpected events: demonstrations, delegate revolts, speakers who go off-script," he said. "Though the 2020 Democratic convention was well-produced and the speeches were well-written, the lack of spontaneity dampened the entertainment value. Probably the same will be true of the GOP convention."
Americans can easily see what they missed at the DNC's YouTube Channel, though few are doing so. Viewer numbers show Vice Presidential nominee Kamala Harris's speech was replayed less than 2,000 times in 24 hours.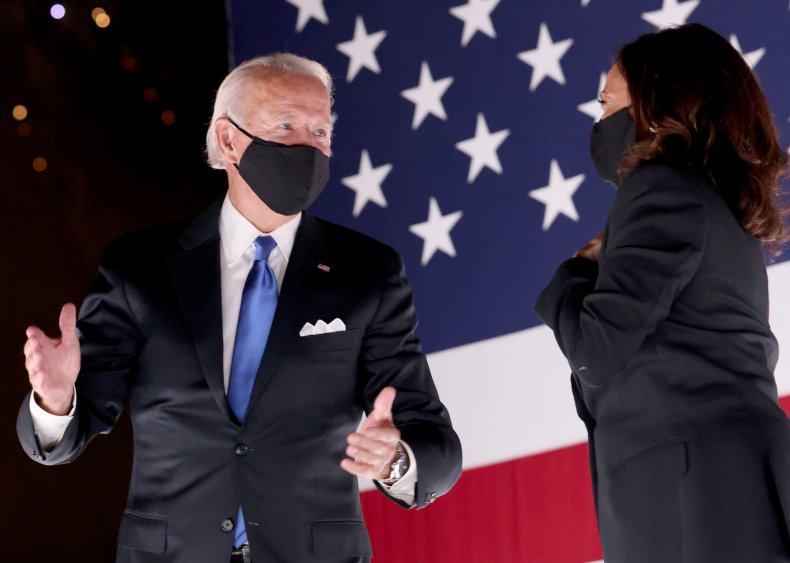 The audience was able to live-stream the convention online, and presumably more did so than ever this year, though overall numbers aren't yet available. On Thursday, the fourth and last day, about 700,000 people streamed the event live at the DNC channel to watch Biden accept the nomination.
The Republican National Convention kicks off Monday and ends Thursday when President Trump delivers his speech from the White House. While it will be a paired-down event in Charlotte, it won't be entirely virtual as was the Democrat's convention.
Republicans are planning more surprise speakers than did the Democrats. A formal list has not yet been published, though speakers have been reported piecemeal. Nicholas Sandmann, the Covington Catholic High School student who was famously photographed face-to-face with a Native American activist 19 months ago in Washington and roundly criticized by mainstream media, is expected to speak. (Sandmann sued several outlets for mischaracterizing him as the aggressor in the interaction).
Also on the schedule are Mark and Patricia McCloskey, who were charged with a crime (since dropped) after they waved guns at Black Lives Matter protesters in front of their St. Louis home.
Word has also leaked that former Planned Parenthood employee Abby Johnson will speak against abortion (a movie about her called Unplanned was released last year).
This article has been updated to clarify the total number of viewers between the six primary networks in 2020 compared to 2016 and to include Abby Johnson's scheduled appearance at the GOP convention.