Women's Historic Election Wins Show the Need to Keep Fighting for Equal Rights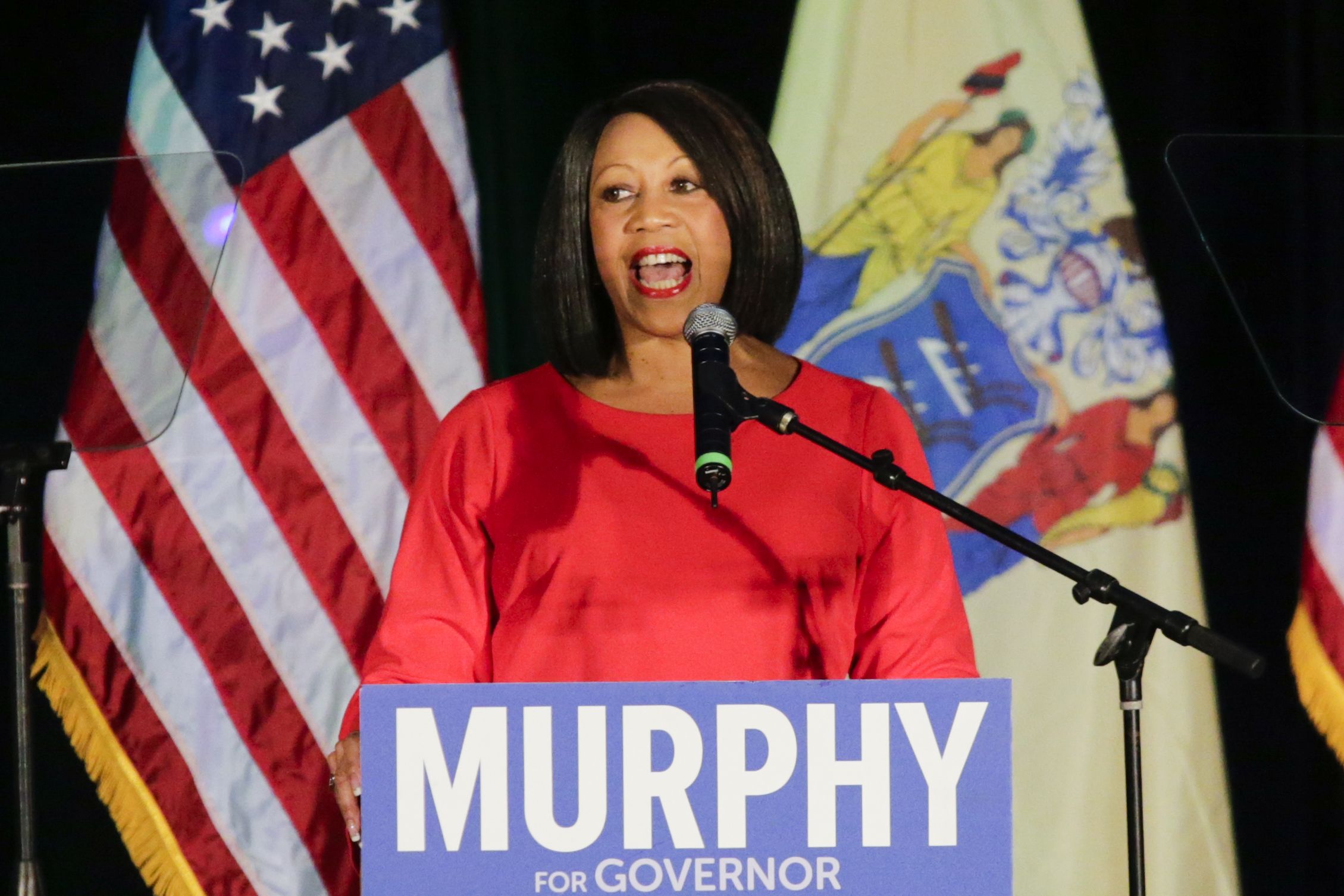 The glass ceiling got a lot more cracks Tuesday night, when voters elected history-making women, including the first out transgender woman, the first female African-American lieutenant governor, Seattle's first lesbian mayor, and first black woman mayor of Charlotte, North Carolina.
Such election wins shouldn't even be news in 2017—but the fact that they are shows that the fight for equal rights remains as relevant as ever, one year after Hillary Clinton failed to close the deal with the American electorate. Here's a roundup of the history makers who did.
Kathy Tran
Tran, 39, became the first Asian-American woman to ever be elected to Virginia's House of Delegates, taking the place of retiring Republican Delegate David Albo, who held the seat for 24 years.
Tran is also a Vietnamese refugee, who fled to the United States as a child. She decided to run for office after President Donald Trump's election victory, and attended a "political training boot-camp" with her daughter, who was born just four days after Trump's inauguration. She named her daughter Elise, which means "bright bell" in Vietnamese.
"I had given Elise this aspirational name, and I couldn't sit on the sidelines and leave her with this responsibility," Tran told CityLab.
Sheila Oliver
Oliver, 65, was elected the state's first female African-American lieutenant governor, but it's not her first "first." In 2010, she became New Jersey's first female African-American Assembly speaker. She was only the second black woman in the country to land at the top of a state legislature.
"I hope somewhere in this great state of New Jersey, a young girl of color is watching tonight and realizing that she does not have a limit to how high she can go," Oliver said Tuesday night at a victory party for Democrat Phil Murphy, who won the race to succeed Governor Chris Christie.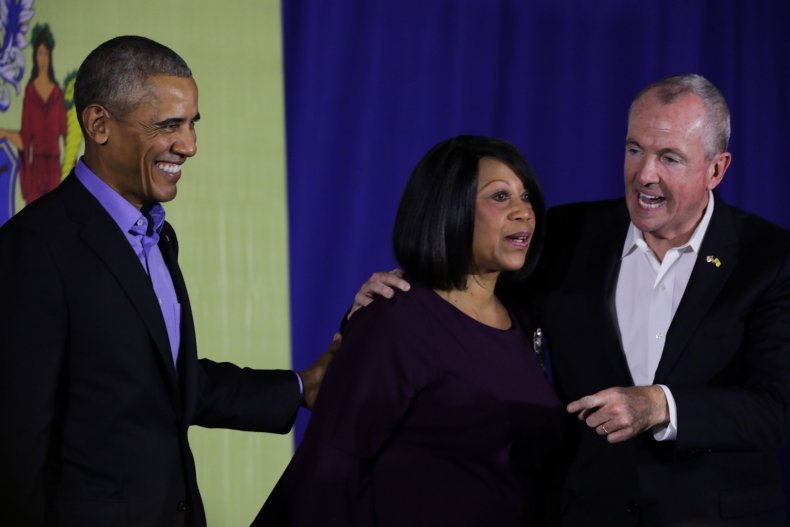 Danica Roem
Roem's victory is steeped in poetic justice.
On Election Day, Roem became the first out trans person to be elected to public office in Virginia—as well as the first out trans person to be elected to any state legislature—succeeding incumbent Robert Marshall, her anti-LGBTQ Republican opponent, who called himself the state's "chief homophobe."
During his time in office, Marshall sponsored Virginia's trans bathroom bill, in addition to legislation barring gay people from serving in the state's National Guard. Marshall repeatedly misgendered Roem throughout the campaign, circulating fliers that used masculine pronouns for Roem and accusing her of making a "campaign issue out of transitioning to female."
Roem, 32, adroitly turned the other cheek following her Election Day win.
"I don't attack my constituents," she said Tuesday night. "Bob is my constituent now."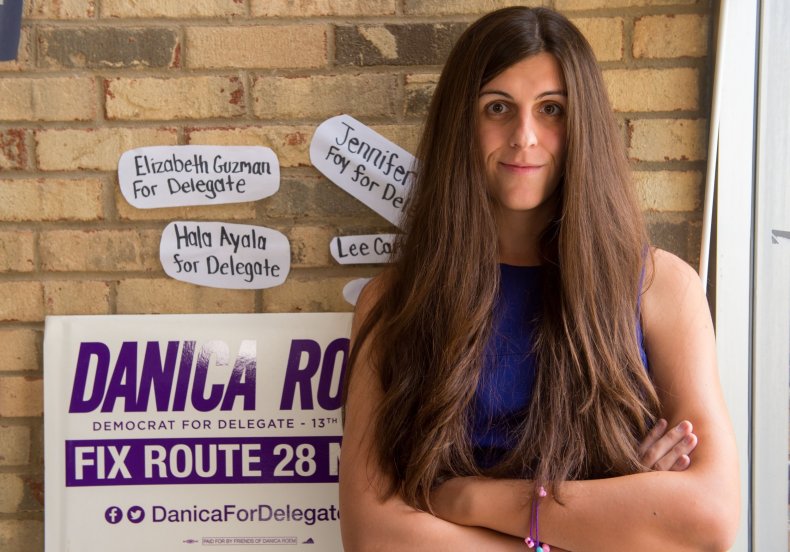 Andrea Jenkins
In another victory for the trans community, Jenkins, 56, became the first out black trans woman to be elected to public office in the country. She sailed to her win as a Minneapolis city councilwoman Tuesday night, clinching 73 percent of the vote in a four-person race, according to the New York Daily News.
"As an African-American trans-identified woman, I know firsthand the feeling of being marginalized, left out, thrown under the bus," Jenkins said in her victory speech. "Those days are over. We don't just want a seat at the table, we want to set the table."
Jenny Durkan
A woman hasn't been mayor of Seattle, Washington, since 1926. Durkan changed that on Tuesday, becoming the first out lesbian ever to hold the position, and only the second woman.
"Ninety-two years later, Seattle is about to have a new woman mayor," Durkan, 59, joked in her victory speech. "Just imagine what they're going to blame on me."
But she had a more serious message too, and it was for the president.
"We really can show what it looks like when progressive values are put into action," Durkan added. "Donald Trump, keep your hands off Seattle."
Vi Lyles
Lyles made history in North Carolina to become Charlotte's first female African-American mayor in a 58 to 42 percent thrashing of Republican Kenny Smith, the Charlotte Observer reported.
"With this opportunity you've given me, you've proven that we are a city of opportunity and inclusiveness," Lyles, 64, told supporters on Tuesday. "You've proven that a woman whose father didn't graduate from high school can become this city's first female African-American mayor."
Joyce Craig
At first, it seemed the odds were stacked against Craig. She'd chosen to run against Ted Gatsas, the Manchester, New Hampshire, mayor who had held the position for four terms.
On Tuesday night, Craig beat him to become the city's first elected female mayor.
"Manchester has incredible potential, and to make the most of it we need to work together to build on our strengths and make sure Manchester is working for everyone," she said following her historic win.
Elizabeth Guzmán and Hala Ayala
Guzmán and Ayala became the first Latina women to win seats in the Virginia House of Delegates on Tuesday night, beating Republican incumbents and successfully flipping their districts from Republican to Democrat.
Ayala said she hopes to focus on improving her district's schools, reducing traffic congestion and providing affordable health care to her constituents.
"I am humbled by the faith that my future constituents have placed in my candidacy and in our message," Ayala said in a statement.
Janet Diaz
Diaz became the first Latina city council member in Lancaster, Pennsylvania.
She has been explicit about the need for diversity in the city's government. When Diaz announced her candidacy in January, she said, "We need a government that looks like the people it serves...that looks like its constituents."
Mary Parham-Copelan
Parham-Copelan edged out Mayor Gary Thrower, of Milledgeville, Georgia, by a handful of votes, making her the city's first female African-American mayor.
She credited voters for showing they were ready for a change.
"Milledgeville...got out there and worked hard for me, and they made this change possible," Parham-Copelan told the local Union-Recorder.
Cathy Murillo
Murillo will become the first Latina mayor of Santa Barbara, California, beating her opponent, Frank Hotchkiss.
Last month, Murillo earned an endorsement from labor rights icon Dolores Huerta, who called Murillo a "visionary" who would fulfill her campaign promises.
"When you have a city as beautiful as Santa Barbara, you want to get somebody in the mayor's position that can keep the city beautiful," Huerta said. "Beautiful in terms of social justice, so that the people in the city are treated equally and equitably, especially those who are most vulnerable in our society."
Murillo is up to the challenge.
"We're going to do such good work," she said Tuesday.