First World War Lost Submarine Uncovered Revealing Secrets of Australian Naval Mystery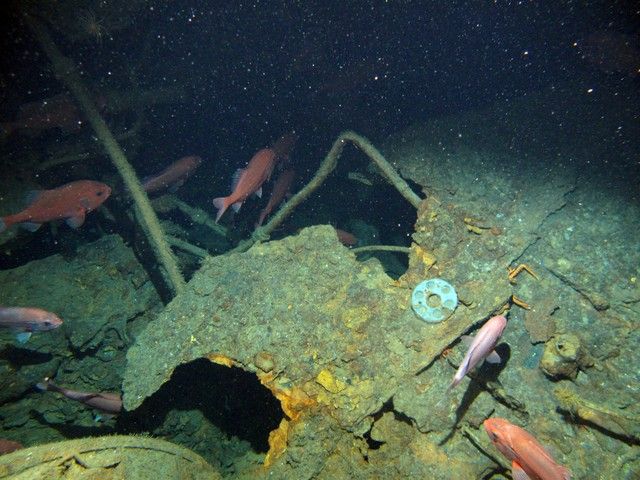 Over a century after it vanished, Australia's first ever submarine to disappear along with its crew during the First World War has been found.
The Australian Royal Navy announced that the 103-year long wait for answers about the fate of the 800 tonne HMAS AE1 is over, its official news outlet Navy Daily reported.
The submarine, the first allied submarine to be lost in the conflict, went missing off the coast of Rabaul, New Britain, on 14 September 1914 with 35 on board. That day, the AE1 and another vessel, the HMAS Parramatta, went on patrol but while the Parramatta sailed back into harbour, the AE1 did not. It was never seen again.
Read More: Russia finds Soviet "waterborne tank," sunk by the Nazis in the brutal siege of Stalingrad
While searching for the submarine near Papua New Guinea this week, the search vessel Fugro Equator spotted an object nearly 1,000 feet (300 meters) underwater. A closer look with an underwater drone revealed that it was the remains of AE1.
The first image of the submarine in its current state appears to show it still in one piece. It was tweeted alongside a series of images of the submarine in its prime.
"This is one of the most significant discoveries in Australia's naval maritime history," Defence Minister Marise Payne said on Thursday, according to the BBC. "It was the first loss for the Royal Australian Navy and the first Allied submarine loss in World War One; a significant tragedy felt by our nation and our allies."
"I truly believe this will bring peace of mind to the family and descendants of the crew who lost their lives onboard and perhaps, in time, we may discover what caused the submarine to sink," Payne said.
Now researchers are trying to find out what caused the disappearance of the submarine. Retired Rear Admiral Peter Briggs, who worked on the search, told the Australian newspaper it was likely lost due to an accident rather than enemy fire. "The submarine appears to have struck the bottom with sufficient force to dislodge the fin from its footing, forcing it to hinge forward on its leading edge, impacting the casing," he said.
Upon finding the submarine, officials held a small small commemorative service for the crew lost aboard the vessel and the government is now working on tracking down descendants of the sailors.