The first trophy hunts for grizzly bears in the Yellowstone area for more than 40 years has been temporarily blocked by a Montana federal judge, as he examines whether the government should have lifted protections on the animals.
U.S. District Judge Dana Christensen imposed a 14-day restraining order just two days before Wyoming and Idaho were scheduled to open their grizzly bear hunting seasons.
Christensen said in his ruling that the "threat of death to individual bears posed by the scheduled hunts is sufficient" to justify delaying the start of the hunting season, reports the Associated Press.
Permission was previously granted for as many as 23 bears to be killed for sport in the two states starting from September 1, reports Reuters.
The move was praised by groups who are urging the Endangered Species Act safeguards for the 700 bears in and around Yellowstone National Park be reinstated.
The delisting was implemented in 2017 after agency findings argued that the bear's population has grown enough in recent years that the protection is no longer needed.
"We're thrilled," Mike Garrity, executive director for Alliance for the Wild Rockies, told Associated Press. "Now the judge has time to rule without grizzly bears being killed starting Saturday morning."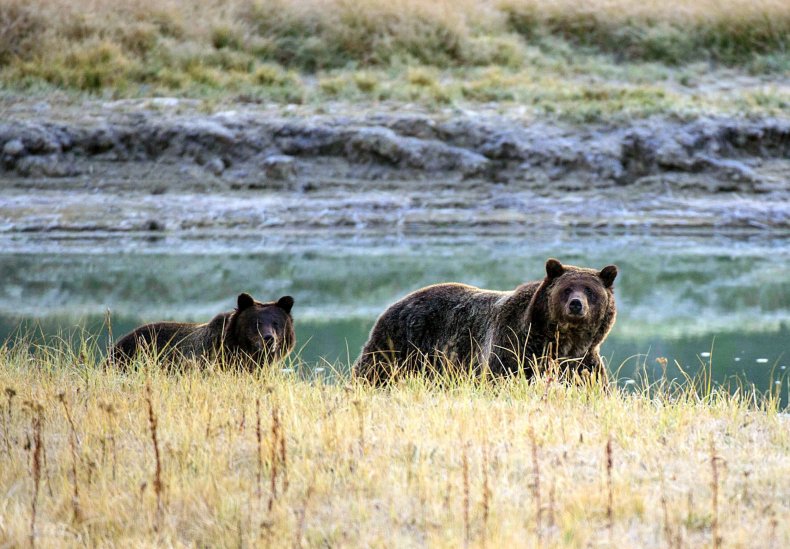 The judge's decision was also backed by Native Americans, who revere the bears as sacred animals.
"It's essential to protecting our religious and spiritual freedoms, and treaty rights in Yellowstone," Stan Grier, chief of the Piikani Nation and president of the Blackfoot Confederacy Chiefs, told Reuters. "This sacred being is considered to be a deity by many tribes, not a rug."
Todd Hoese, a hunter from Gillette, Wyoming, is one of those disappointed with the ruling. He said opponents to the hunting are not considering the threat to other animals the bears pose, or the increased possibility of attack on humans.
"They're just looking at it from the bears' perspective," he told AP. "The way that nature works is a balance and we don't have that balance…There are too many bears now."
Erik Petersen, Wyoming's senior assistant attorney general, argued that the likelihood of public hunting causing significant harm to the bear population "is essentially nil."
Renny MacKay, spokesperson for Wyoming's Game and Fish Department, told Reuters the state would abide by the court's decision.
Yellowstone Grizzlies were classified as endangered in 1975 when their numbers dropped to an estimated 136.
The Fish and Wildlife Service said the population had successfully recovered in 2007, but protections remained over fears that a decline in whitebark pine seeds, a major food source for the bears, would affect their survival.