Fisherman Catches Piranha in Arkansas Lake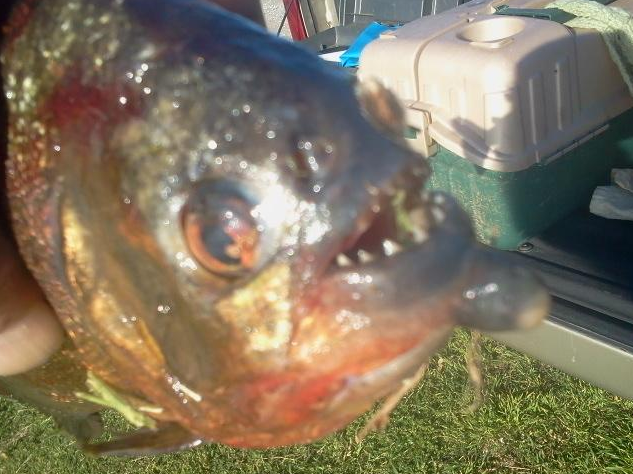 Fishermen typically catch bluegill, channel catfish and largemouth bass in northwest Arkansas' Lake Bentonville. But one angler got quite a surprise on Friday when he reeled in a piranha, a carnivorous fish native to South America, according to a report by local NBC affiliate KY3.
A biologist with the Arkansas Game and Fish Commission told KYE that the fish must have been dumped there after being taken out of somebody's aquarium. This illegal act carries a fine of $2,500 and 90 days in jail. The culprit hasn't been found.
Piranhas can't survive indefinitely in the lake due to freezing winter temperatures and are generally sluggish and less aggressive than usual because of the cold, Army Corps Engineer Alan Bland tells the New York Post. Nevertheless, the fish nearly bit the fisherman's finger.
Fishermen have sporadically reported piranha catches in various parts of the South, though the fish have yet to establish a viable, sustaining population in any body of water, according to the California Department of Fish and Wildlife. They have come close, though; over the past few decades, Florida officials eradicated piranhas in three different lakes.
Biologists have reason to worry about keeping guard against these fish. "If introduced outside of their native range, piranhas...not only prey on native species but compete with them for food and habitat as well, which could lead to a reduction in the abundance and diversity of native species," the California Department of Fish and Wildlife notes. Although piranhas have a reputation for attacking humans, they actually pose little risk to people.
Fisherman Catches Piranha in Arkansas Lake | Tech & Science