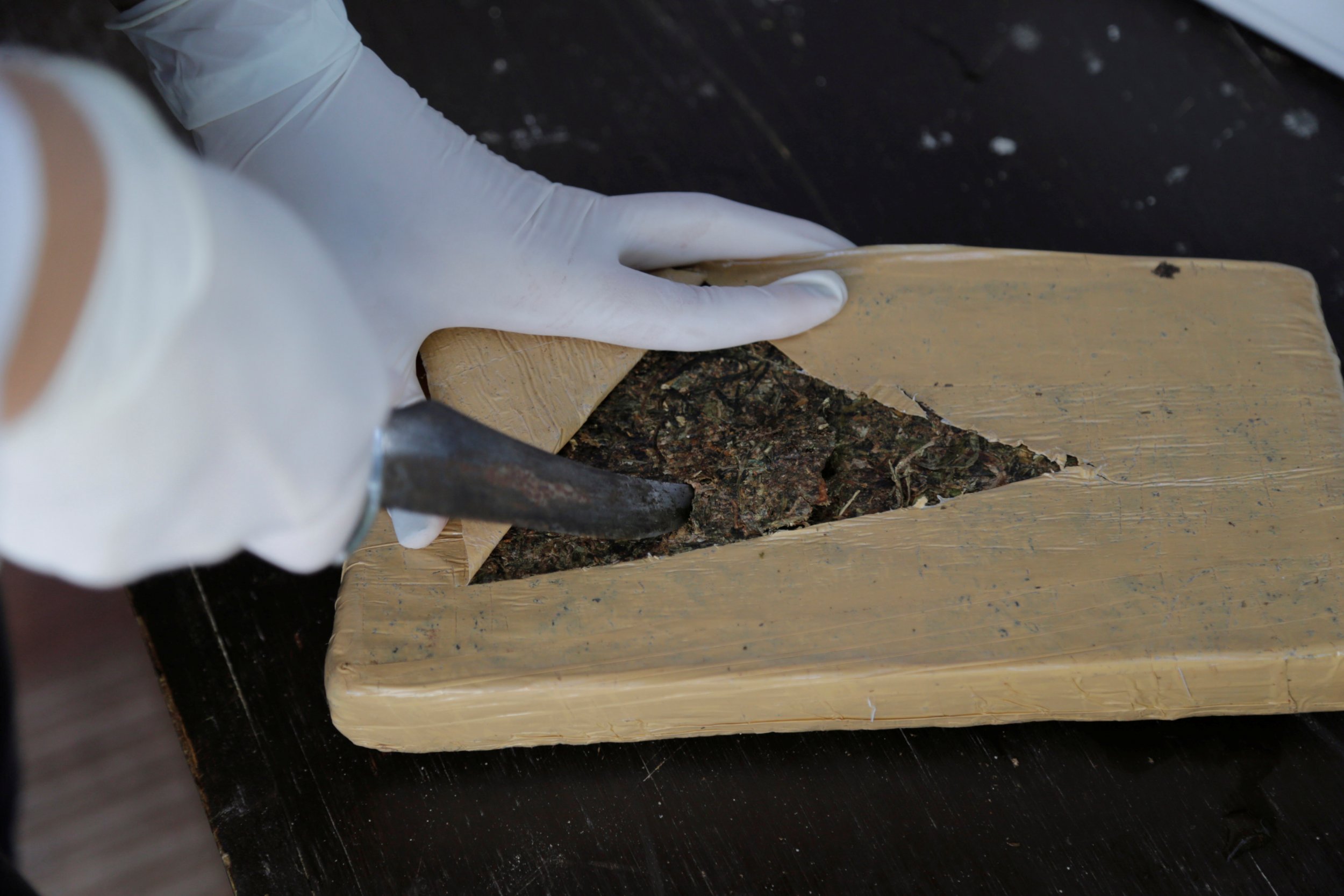 Jorge Bustamante was fishing for kingfish and mahi-mahi with his mom and dad on Monday when he found a brick of marijuana off the Southeast Florida coast.
Bustamante shared a photo on Instagram of his "catch," a tightly wrapped package, and wrote that he got "an early birthday gift from Pablo Escobar," the infamous Colombian drug cartel leader. Ironically enough, Bustamante explained in his post that he found the marijuana brick floating in the weed line, which is a massive gathering of seaweed or seagrass known for being a fishing hot spot.
There were only a few mahi-mahi and kingfish that morning, but he added that the trip was still memorable and one "we won't forget for a long time." Bustamante joked in a video of a Coast Guard boat, which he posted on Instagram, that they came to "commandeer" his gift from Escobar before he clarified that he called the military branch to report what he found.
"Still cool," he said in the video.
Coast Guard District 7, which is responsible for the Southeast region of the United States, confirmed to Newsweek that they received a call about the package on Monday. Following a search of the area, members of the Coast Guard contacted local authorities, the Drug Enforcement Administration and Homeland Security Investigation.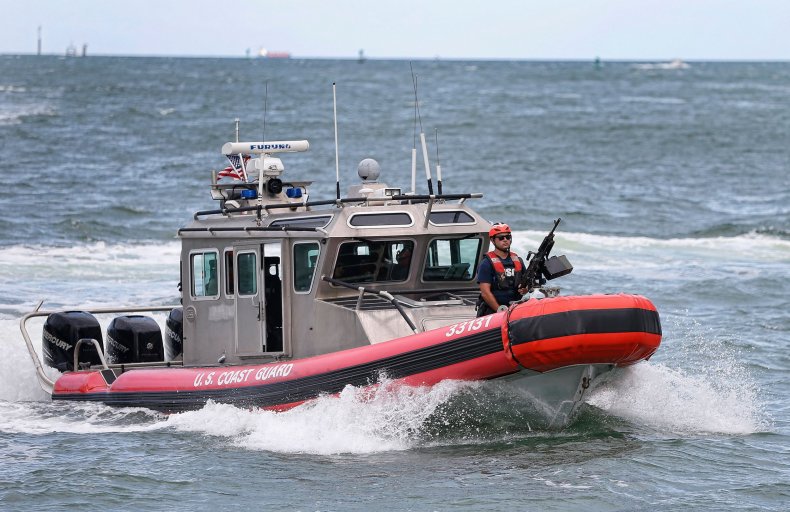 Coast Guard District 7 told Newsweek that a fisherman finding drugs in the ocean is not a regular occurrence in the area and at this time, there's no information as to where the package came from or who is responsible for it.
Bustamante explained in a comment on his Instagram that the Coast Guard made sure his flares and personal flotation devices were up to date, but that the entire encounter only took about 25 minutes of his time. Although, he was asked to remain in the area, so he re-cast the lines and actually ended up snagging a few more fish.
"Just living a little Miami vice life…," he wrote.
In April, large amounts of marijuana washed up on Santa Barbara's West Beach after being spotted by a dredging company about two weeks earlier, according to CBS Los Angeles.
"You don't see this every day," a man says as lets marijuana fall from his hands onto the beach in a video obtained by CBS Los Angeles.
Marijuana was also discovered in California on the Carlsbad coast after a panga boat ran aground and as reported by NBC San Diego, dumped bundles of marijuana, which were tied together with rope and tape, into the ocean.
A Coast Guard ship stopped two drug-smuggling vessels in the Caribbean Sea in March. The interception resulted in the seizure of 2,600 pounds of marijuana that was found on board and the detaining of seven suspects.
"Today's offload represents the ongoing commitment of U.S. and international partners to combat transnational criminal networks and promote stability across the Caribbean region," Cmdr. Carmen DeGeorge, the ship's commanding officer, said in a press release, according to Fox 5.
Bustamante is an underwater photographer and posted on Instagram that his mother is the one responsible for getting him into saltwater fishing.