Fisherman Hid Giant Pearl Under His Bed for Over a Decade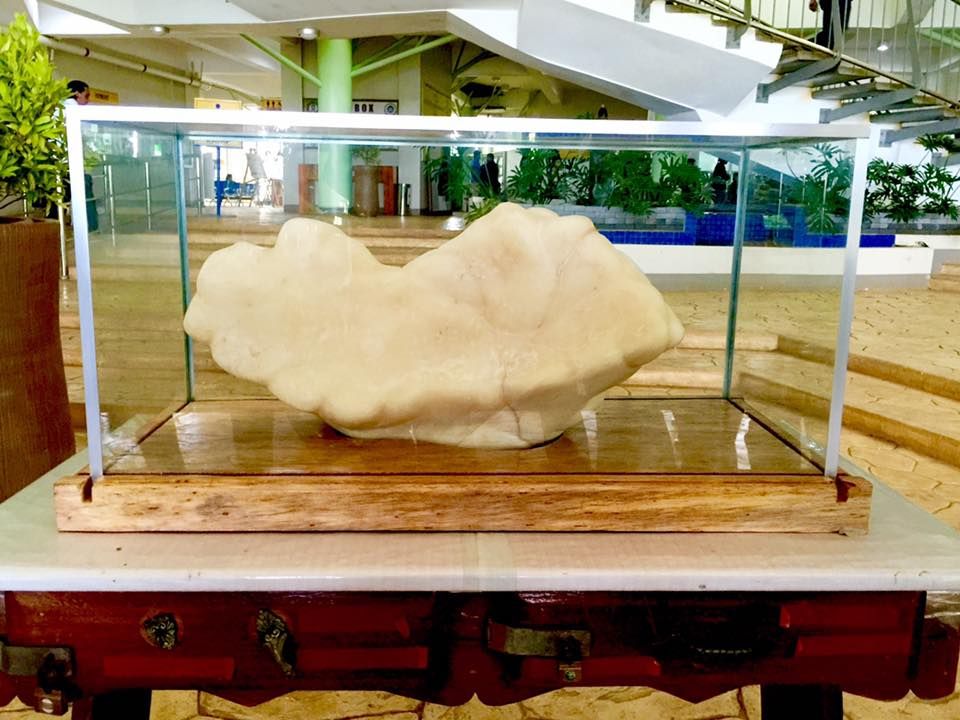 A fisherman from Puerto Princesa, a coastal city on Palawan Island in the Philippines, has revealed what could be the largest natural pearl in the world.
The unidentified fisherman found the 34kg treasure inside a giant clam over a decade ago while fishing, but was unaware of its value and kept it in his home under his bed as a good luck charm. Measuring 30cm (1ft) in width and 67cm (2.2ft) in length, the giant pearl, if authenticated, could be worth more than $100 million (£75 million).
The pearl came to public attention after fire at the property earlier this year forced him to move out and he entrusted the gem it to his aunt, Aileen Cynthia Maggay-Amurao, who works on Palawan Island as a local government tourism officer.
"That's why he brought it to me, since it's quite heavy," Maggay-Amurao told The Guardian."So far, based on our research…we cannot find any recorded article about this kind [of pearl] and as big as this size. He [the fisherman] said every time he goes out for fishing he will touch the pearl."
Palawan Island's tourism officials are waiting for gemologists to confirm whether the pearl is indeed the world's largest. The current record holder, known as the Pearl of Allah or Pearl of Lao Tze, was discovered on Palawan Island by a local diver in 1939. It reportedly weighs 6.4kg (14.1lb)―less than a fifth the weight of the fisherman's more recent discovery―and was valued at $93 million (£70 million) by Michael "Buzz" Steenrod, a gemologist based in Colorado Springs in 2003.
This week, Maggay-Amurao gave the pearl to the mayor of Puerto Princesa, Lucilo R. Bayon, to serve as tourist attraction.
The giant treasure is now on display at the New Green City Hall in the city.