Fishermen Missing After Pirates Go on Caribbean Rampage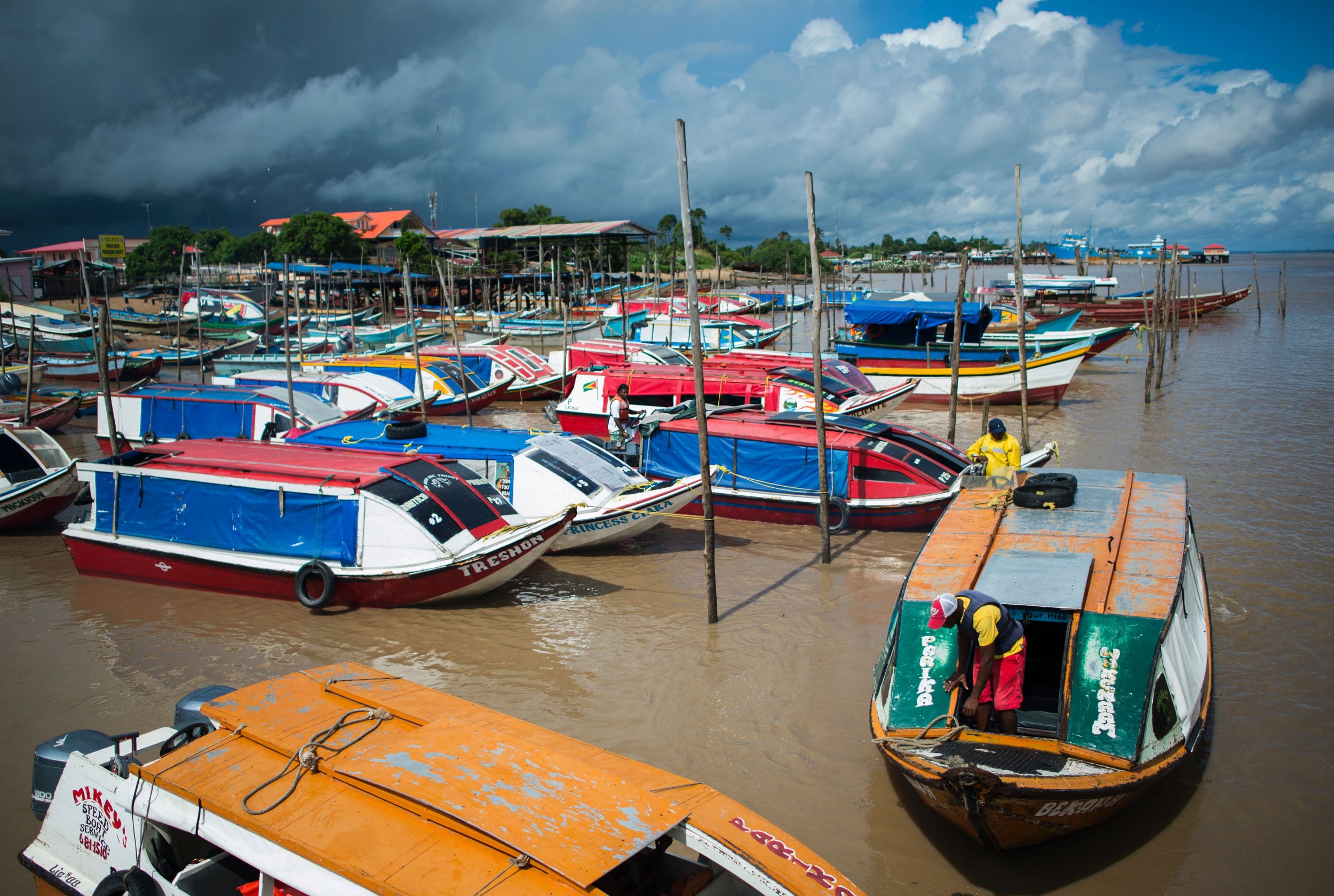 A dozen fishermen are feared dead after a grisly pirate attack near the Caribbean Sea, that nearby authorities called "a massacre."
The fishermen sailed out into the Atlantic Ocean from Guyana in a group of 19 last week, but only four returned to shore and sounded the alarm about the attack, Reuters reported. Authorities in neighboring Suriname found the men and began a search for other survivors of what the fishermen described as a pirate attack. Others in their group are now presumed dead.
"It is a great massacre, a great tragedy," Guyanese President David Granger said on Thursday, according to the BBC. "We extend sympathy to the families of the bereaved," he added.
The survivors, who managed to swim to shore, described the apparent attack in detail. According to them, the pirates forced fishermen to jump into the sea, pushing some of the hostages overboard with weights tied to their legs. The pirates reportedly beat and robbed the men before discarding them into the sea.
Related: A group of pirates have been fought off a ship using boiling water
The search for more survivors continued into this week, but rescuers in Suriname have only found the bodies of three of the victims on Wednesday. The Fisheries Collective Association has admitted that the fellow fishermen and the victims' families are now "hoping for a miracle," the Associated Press reported.
The incident was reportedly the first of two acts of piracy off the northeast of South America. Another boat was reportedly attacked near the Surinamese coast on Wednesday, and a fishermen's association, which broke the news, said the vessel's captain had been shot dead but the rest of the crew survived. Guyana's president said on Thursday that the attacks had marred a period of relative calm from piracy.
"We have been very successful over the last three years in curbing piracy. This has come as a setback," Granger said.
Granger's counterpart in Suriname, President Desi Bouterse, has not spoken publicly about the reported attack, sparking criticism from the public. His government has nonetheless pledged to provide support for the families of those affected by the attack.
Piracy in the waters near both countries is a persistent problem. In 2015, the Guyanese government considered permitting fishermen to carry firearms when at sea to prevent pirate attacks.