Fitness Trackers Show How Many People Woke Up During California Quake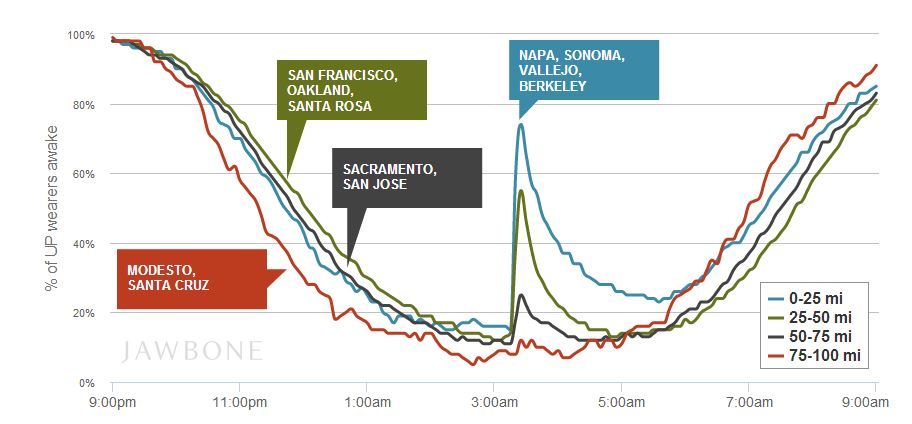 Just how many people were awakened on Sunday morning by the 6.0 earthquake that struck northern California, the biggest to hit the Bay Area in 25 years? It would have been impossible to know in the past. But now we have a pretty firm number, at least for people wearing Jawbone UP bracelets, which people use to track their sleep and fitness.
According to the company, nearly 80 percent of people in the Napa and Berkeley areas woke up during the 3:20 a.m. PT earthquake. The farther people were from the shaking, obviously, the less likely they were to rouse. If it seems a little surprising that most were awake before 8 a.m. on Sunday, remember that those wearing the wristbands are probably a little bit more fitness-minded than the average person.
Fitness Trackers Show How Many People Woke Up During California Quake | Tech & Science