FitzMagic No More: Twitter Blows Up as Bucs QB Fitzpatrick Throws Three Picks in a Quarter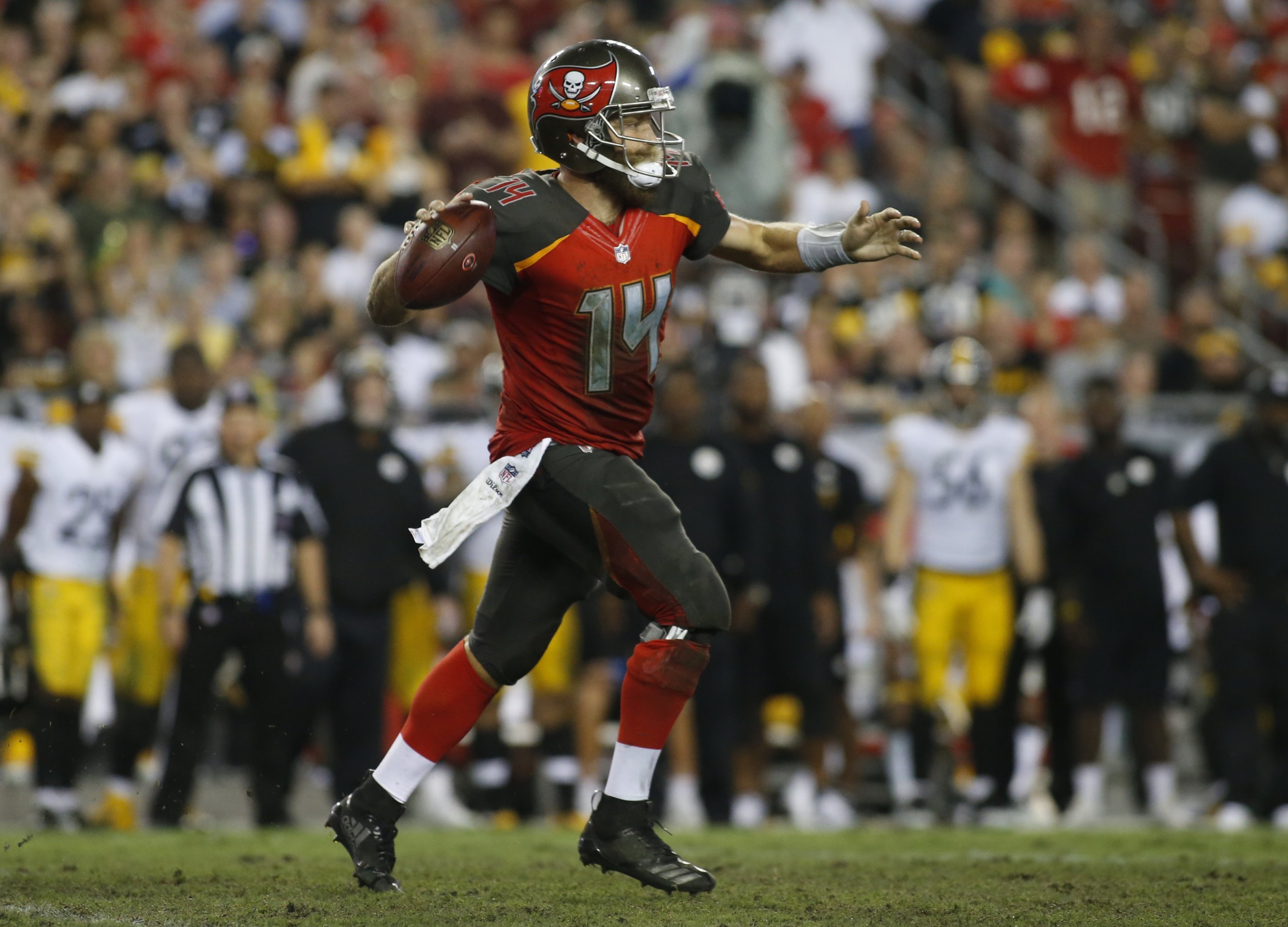 Ryan Fitzpatrick might have thrown three first half interceptions on Monday night but the fire fueling his "FitzMagic" is far from extinguished.
The Tampa bay quarterback had started the season like a house on fire, throwing for over 400 yards and four touchdowns in both of the Bucs' first two games of the season but endured a difficult first half against the Pittsburgh Steelers.
Having thrown just one interception in the first two weeks, Fitzpatrick was picked off three times in the second half alone, as the Steelers turned a 7-6 deficit into a 30-10 lead.
His three interceptions were a career high as far as first halves are concerned. To compound matters, one of them led to a touchdown, the first time Fitzpatrick one his throws was returned for a score since Week 3 of the 2016 season.
"[It's] a tough spot to turn it over four times, and three really big interceptions on me," Fitzpatrick was quoted as saying by ESPN. "Can't have them. Hard to win that way. We obviously dug ourselves a pretty big hole there."
Bucs coach Dirk Koetter refused to pin the blame on Fitzpatrick, insisting the offensive line should've done a better job of protecting him.
"I didn't think we protected him as well," Bucs coach Dirk Koetter said.
"I thought he played much better in the second half than he did in the first half and we were under pressure and probably forced a couple of throws he didn't need to."
Twitter, predictably, had a field day and immediately declared FitzMagic had finally run out of gas.
FOX Sports analyst Jason Whitlock suggested Fitzpatrick's performance proved he is simply a good backup rather than a franchise quarterback.
Yahoo Sports' Matt Harmon also seemed unsurprised that Fitzpatrick had seemingly reverted to type.
In other words, the first 30 minutes on Monday night undid all the good the Harvard graduate had done in the first two weeks of the season.
To his credit, Fitzpatrick shook off the difficult first half and threw three touchdowns in the game, completing 30 of his 50 attempted passes. His 411 yards total passing yards made him the first player in NFL history to post three consecutive 400-yard passing games but it wasn't enough to prevent the Bucs from losing 30-27.
Tampa Bay's quarterback also joined Kurt Warner and Dan Marino as the only players in MNF history to throw for 400 yards, three touchdowns and three interceptions in a game.
For some, his second half performance proved FitzMagic's fire will burn for a while longer yet.