Five Amazing Love Stories from 2020
In the midst of a global pandemic, as many social norms and familiar touchpoints in our lives have faded away, one crucial element of being human has endured: Love.
Even as news of coronavirus cases rising dominated our news feeds and people across America grappled with a new "normal", there still remained stories of human connection that transcended the everyday.
From a couple who chose to be homeless refugees in an unknown country rather than live apart, to the heartbreaking story of 90-year-old who hid is true identity for almost a century, this year has shown that our ability to love, even in the most extraordinary of circumstances, remains unchanged.
Whether uplifting, heartbreaking or surprising, these five unique Newsweek essays on love resonated with people around the world in 2020.
1. The couple who had nowhere in the world they could live together safely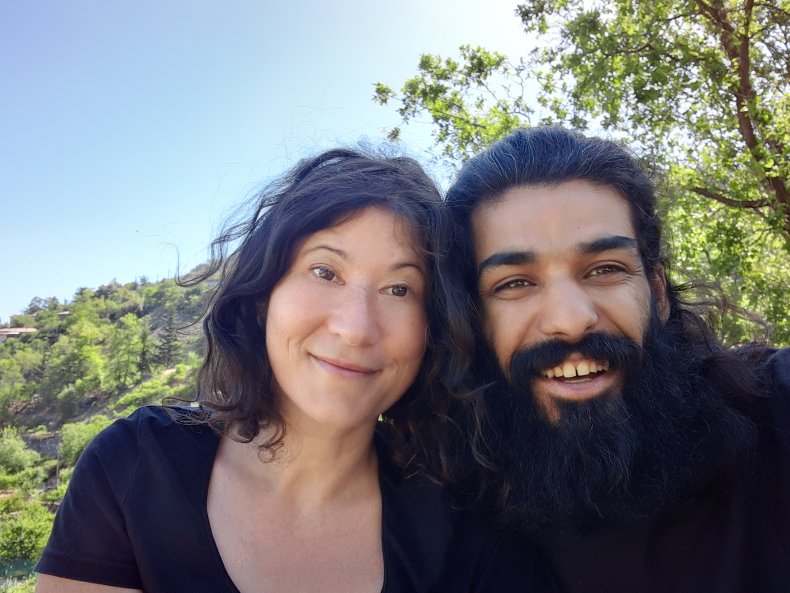 It was love at first sight for Lital Ben Haim and her partner Vinas when they met in the mountains of south Turkey in 2018.
"When we first looked at each other, I knew that I loved him—it felt like my longing heart had reached home," Lital said.
But Lital is Israeli and Vinas is Iranian, and so two years and a wedding later, the couple have nowhere in the world they are able to safely live together, even after marriage. In August, Lital shared the sacrifices the couple have made, including traveling on tourist visas to Georgia, Armenia and Turkey, before applying for asylum in Cyprus. While they have waited to hear whether it will be granted, they spent a period homeless and living in a tent.
"We would like to start a simple life together in a country that accepts who we are. We want to have the basic freedoms that every human being deserves in the world," Lital said.
2. The mom who found out she was pregnant with twins after three weeks of dating her partner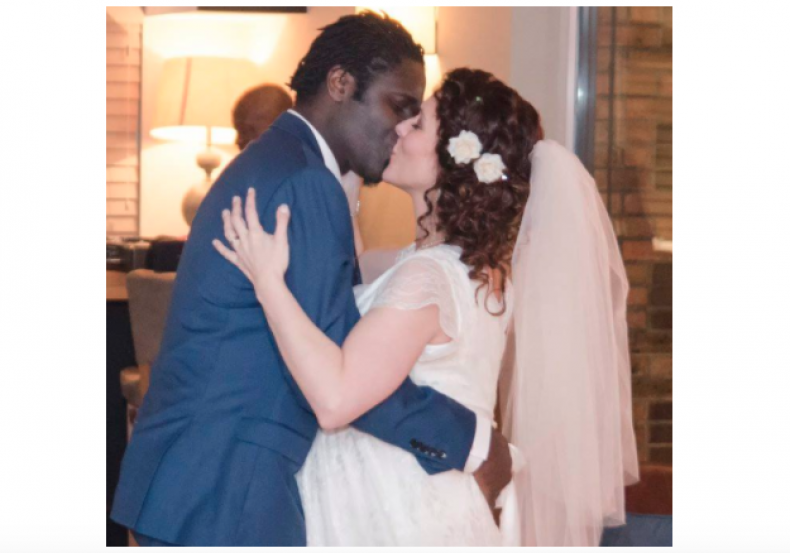 A positive pregnancy result less than a month into a relationship might not, understandably, be met with delight by everyone. Fortunately, when Ivanka Poku and her partner Yaw received the news that they were not just pregnant, but pregnant with twins, they had already fallen hard for one another.
In June, Ivanka shared their journey through unexpected pregnancy, marriage and the overwhelming early months of parenthood.
3. The woman who married for the first time at 60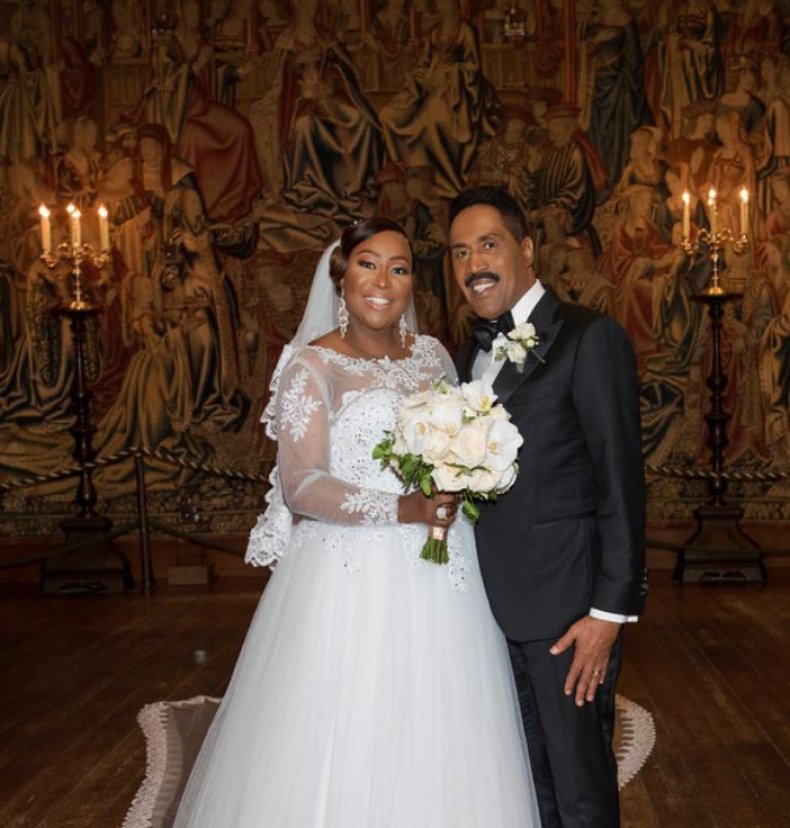 "Over the years, I dated all kinds of wonderful men, but none of them had that 'thing' I was looking for," Dr. Cindy Trimm-Tomlinson explained in October.
Successful, financially secure and a high achiever in her field, Dr. Trimm-Tomlinson always knew she was "marriage material" and, with Cinderella as a favorite book from childhood, loved the idea of a fairytale romance.
This year, she shared the story of how her own wedding mirrored that of a princess. At 60, she married at Hampton Court Palace in England, complete with the same florists used by Duke and Duchess of Sussex, Prince Harry and Meghan Markle, stretch limousines, opera singers and a live chamber orchestra.
4. The man who came out as gay at 90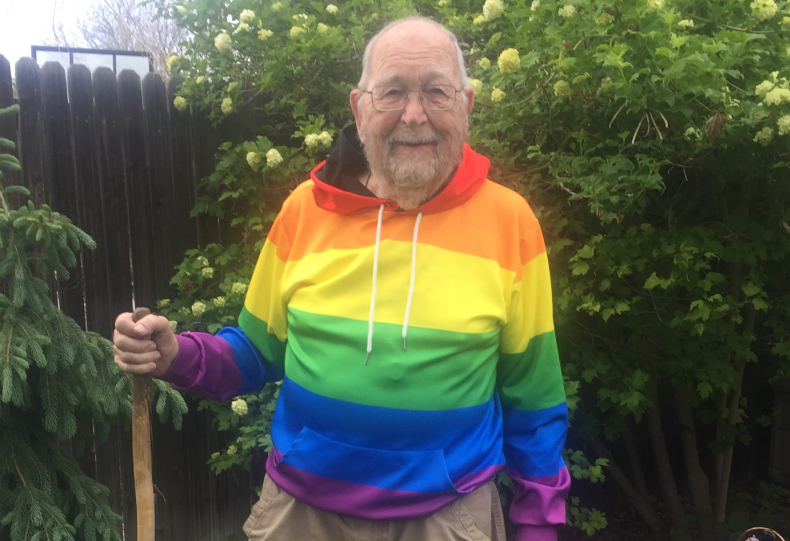 Both joyful and devastating, the story of Kenneth Felts coming out as gay at the age of 90 was a stark reminder of the challenges and prejudices faced by the LGBTQI community in the last century.
In the late 1950s, Felts met, and fell in love with, a man named Phillip Allen Jones. In July he shared his story with Newsweek, including his heartbreaking decision to leave Jones after a year of dating.
"I chose to be straight and didn't ever hear from (Jones) again. It was the wrong decision and I've regretted it all my life," Felts said.
After more than 60 years, at the age of 90, he openly embraced his sexuality and shared it with the world.
5. The young couple who married after a terminal brain cancer diagnosis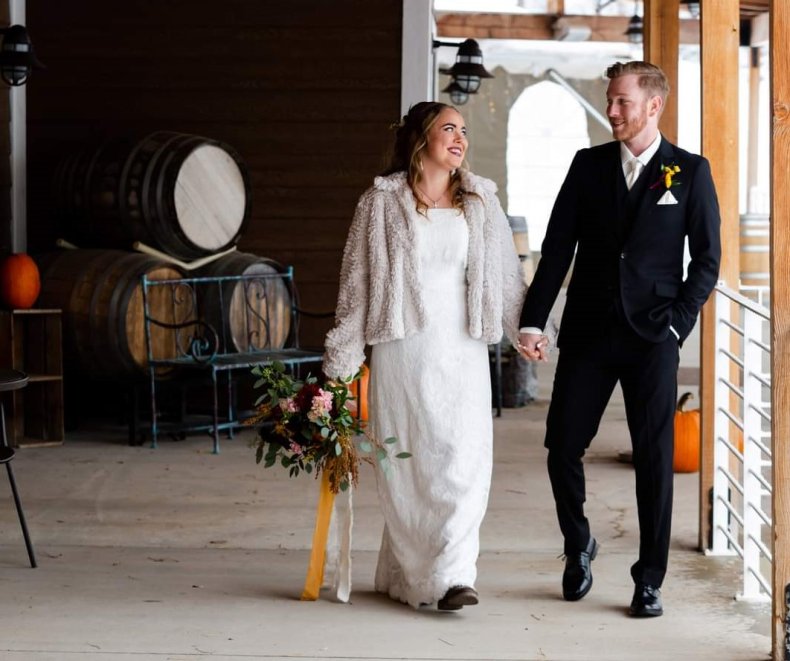 David Rhoades and high school sweetheart Nicole "Nikki" Weiss first caught each other's eye in 2009. After 11 years of dating and several moves around west South Dakota, on July 31 this year, doctors found a mass on Nikki's brain.
"She sat up in her hospital bed that night and asked me to marry her straight away. Of course, I just said: 'Absolutely.'" David shared in November.
When the worst possible news came in August, that Nikki had terminal brain cancer, folks in the town of Rapid City, where the couple lived, banded together to create the couple's dream wedding. In almost every case, they provided their services for free. The couple are now focused on Nikki's treatment and ensuring they tick items off her bucket list.
"Nikki has said the most important thing for her was to get married, so we've ticked that one off the list," David said.