The Five Best Things We Saw at CES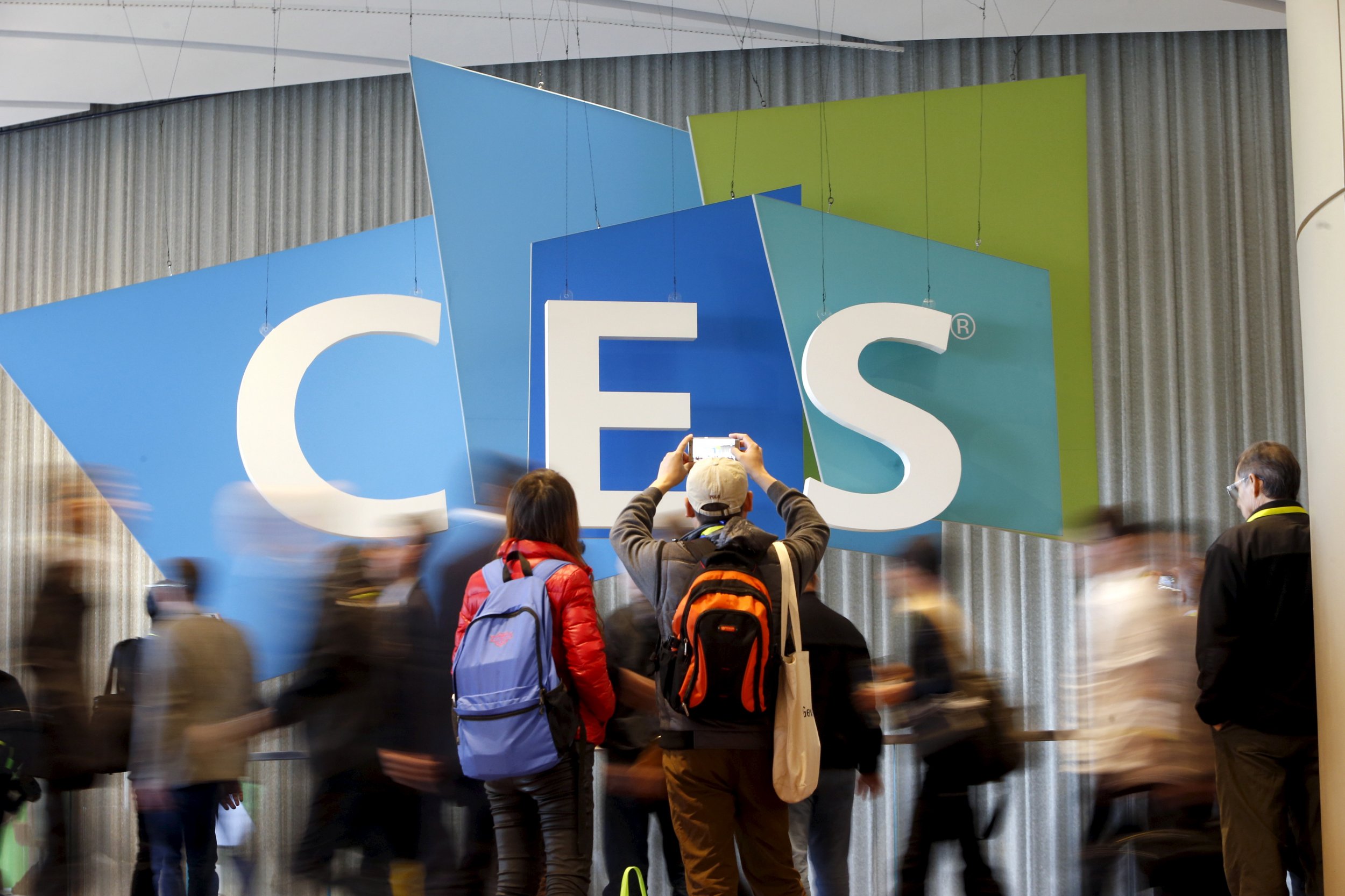 The one big truth about the Consumer Electronic Show is to no attendee gets to see everything in the convention. Sprawled across several convention centers and hotels on the Las Vegas Strip, CES is a sensory overload of gadgets and high-tech trinkets that is purportedly here to disrupt something. But in reality, a vast majority of gadgets shown here never make it beyond their booth.
Trudging through the garbage (as documented by the Twitter account Internet of Shit) reveals that there are some hidden gems that will actually hit the consumer market and perhaps even make a difference in people's lives. Here are several gadgets we saw that caught our eyes.
Quell Wearable Pain Relief
When I first saw Quell in action, I thought of my mom. Working as a waitress in Korean barbecue restaurants for 15 years, she endured the wear and tear of the job with painkillers and heating pads. But if Quell does the job it says it does, which is to stimulate the central nervous system into releasing natural opioids that relieve chronic pain, then it may be a game changer for people like my mom and the 100 million adults in the United States suffering from chronic pain. Perhaps tech is actually making the world a better place after all.
For all the potential, it has so far received mixed reviews by Amazon customers, which is a bit disconcerting. The main complaint is that the device deteriorated in quality over time, a common hiccup for any first-version device. And NeuroMetrix, Quell's parent company, just got its newest model approved by the Food and Drug Administration.
Livestream's Movi Camera
Live streaming was all the rage in 2015, with apps like Periscope and Meerkat making big splashes and announcing that live streaming is the future of video. Brooklyn, New York-based company Livestream is riding that wave on the hardware side of the technology, with a portable live-streaming camera called Movi. Its compact size, 4K resolution and a near-180-degree field of view are impressive features for a company making its first dive into consumer products.
But the highlight of Movi is the live editing, which can be done on a smartphone or tablet with the Movi app. Anyone can zoom in or out of the shot as the live event unfolds—whether it's a sports game or concert—with ease. The $399 price tag is a bit steep, especially for families—an audience that Movi told Newsweek it's trying to target. But it's a good start.
Samsung Gear VR
The Samsung Gear VR wasn't the newest piece of virtual reality technology at CES, but it was the most mature headset of them all. Considering the increasing competition and rising interest among consumers for virtual reality, having a battle-tested VR headset ready to go may be the key to survival. Whether it's the cost ($99, compared with Oculus Rift's recently released $600 tag) or accessibility (games and videos are available for Galaxy smartphone users), Gear VR has cornered the tetherless, mobile virtual-reality headset game for itself.
Is it the most immersive experience? No, at least from this writer's experience trying out the Gear VR at CES. The uncanny hurdle for virtual reality is still high and noticeable. But virtual reality is still a nascent technology, and considering this is running off a smartphone—not a high-end desktop with infinitely more horsepower—it is still impressive to see.
Panasonic Technics SL-1200 Turntable
For anyone living with audiophile housemates and one very old vinyl record player, seeing the Technics SL-1200 turntable make a comeback at CES was a personal highlight. Although many of the jargon-heavy improvements in the new SL-1200, which has been around for 50 years, are hard to explain and over my head, the main one was Panasonic solving the "cogging" problem, which is a breakdown in sound quality because of small vibrations of the motor and rotational speed.
The SL-1200 will likely cater more to the niche DJ and/or audiophile communities than the average consumer. Considering this is a limited-edition version after a five-year hiatus, the $4,000 price tag makes sense, even if it alienates most consumers. But then again, despite the recent resurgence of vinyl records, most consumers are not looking for a vinyl player.
Chevrolet's Electric Car for the Masses
A full 20 percent of CES displays were related to cars this year, more than ever before. A lot of the technology looked impressive but seemed to be years off. An exception was the Chevy Bolt, an affordable (around $30,000, including federal incentives), electric car with a range of 200 miles. A lot of electric car makers are content chasing millionaires for clients, but that can do only so much to wean the world off of gas. If the Bolt arrives in the same shape as GM showed it at CES, it might be an important step toward making electric cars a part of daily life.
Grant Burningham did additional reporting for this story.