Five Celebrities Who Have Love-Hate Relationships With Social Media
Many celebrities have opened up about their struggles with social media—including the ways they navigated the positives and negatives of constantly refreshing their feeds.
Mental Health is an important topic in today's society. In 2020, 1 in 5 adults in the United States encountered mental illness, which is almost 53 million people, according to National Alliance on Mental Illness.
Here are five celebrities that are outspoken about mental health and how social media has impacted them.
Selena Gomez
Gomez is a big advocate for helping others with mental health since she has struggles of her own.
When speaking about social media in a recent interview with Good Morning America, Gomez admitted she hasn't been on the internet in four years while her team manages her social media accounts. Being without it has affected her life in a positive way.
"It has changed my life completely. I am happier, I am more present, I connect more with people. It makes me feel normal," the Rare Beauty founder said.
The pop singer—along with her mother Mandy Teefey and The Newsette founder Daniella Pierson—went on the morning show to talk about their new mental health resource site, Wondermind.
"I'm completely unaware of, actually, what's going on in pop culture, and that makes me really happy," Gomez told Today back in 2021. "And maybe that doesn't make everybody else happy, but for me, it's really saved my life."
Kendall Jenner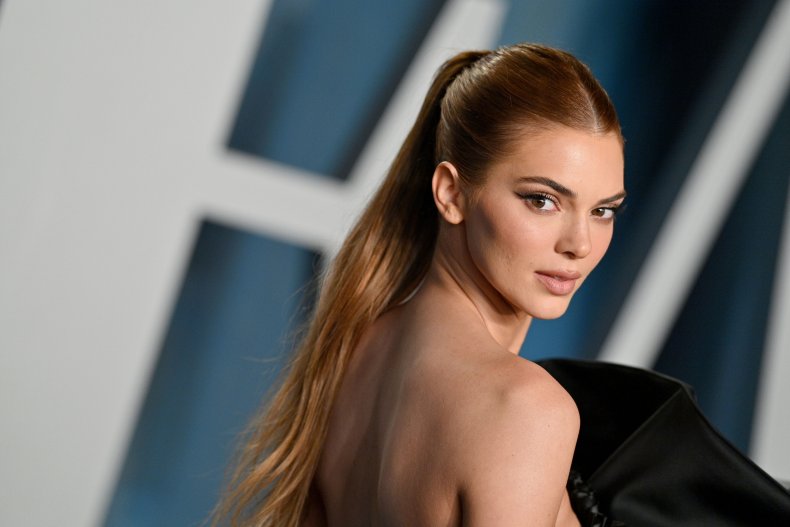 "I find the more I'm looking at a screen, the more detached I feel to my own body or to, like, what's happening right in front of me," Jenner told Vogue's series "Open Minded." She explained having an addictive relationship with social media adding, "Which I don't like and I'm not proud to say that, but I also feel like that's something that probably most of us can relate to," she continued.
In a recent Instagram post, Jenner posted a relaxing video of her home discussing that it was one of those days where she was feeling very anxious.
"i love my space and my alone time. i am finding ways to help me start my day off with a calmer, more positive mindset. that being said, I wanted to just spread some good vibes," she told her 229 million Instagram followers.
She made a list of all the things she did that morning to motivate her through the day.
Madelyn Cline
Cline received her claim to fame from the Netflix original series, Outer Banks, which is in the midst of filming its third season. Cline will also star in the upcoming sequel to Knives Out.
When speaking with Lindsey Carter, host of the Ready, Set, Spill podcast, she opened up about how social media has affected her mentally and emotionally.
The actress said she understands that everyone has their own opinions on a various amount of topics, but it's hard for her to "hear her own thoughts."
"I care so much about what everybody thinks. So sometimes I have to take a step back and remove myself," she admitted. "It's been an ongoing struggle for me, juggling social media, because of that."
Even with the negatives of social media, it also can be a positive resource as well as she loves to talk to her fans and see what people are saying in her comments.
"But it's been hard for me to adjust because the reality is it's not reality," she said. "It's filtered reality."
Alexandria Ocasio-Cortez
In a 2019 interview with Yahoo News podcast, Skullduggery,she discussed the potential threats that social media can have on society.
"Social media poses a public health risk to everybody," she said. "There are amplified impacts for young people, particularly children under the age of 3, with screen time. But I think it has a lot of effects on older people. I think it has effects on everybody. Increased isolation, depression, anxiety, addiction, escapism."
She quit Facebook, even though she got her campaign out via the social media site.
"Facebook was my primary digital organizing tool for a very long time," she added.
Still, Ocasio-Cortez said she's taken steps to cut down on social media.
She said: "I've started to kind of impose little rules on myself," she told Yahoo News. "Like every once in a while, you'll see me hop on Twitter on the weekends, but for the most part I take consumption of content, when it comes to consumption and reading, I take the weekends off. And so I'm not, like, scrolling through trying to read everything online that journalists are writing on weekends. I try to do that during the workweek. It takes a lot to kind of try and unwind other habits."
Daisy Ridley
In 2016, the Star Wars actress called it quits on Instagram after "feeling pressure" on the social media app.
"I was like 'I need to post. Oh my God, it's been this many days'. It's actually been kind of nice not to be on it, she said. "I'm 24. I have a lot of growing up to do. I have to deal with loads of stuff myself personally. For that to be projected with millions of people watching, that is like a bit of an extra pressure."
"I think some people handle it well. Just right now it's not for me, but who knows."
5 years later, the actress has returned to Instagram, "Coming out of social media hibernation refreshed, recharged and ready for what I'm calling my 'Year of Yes.'"